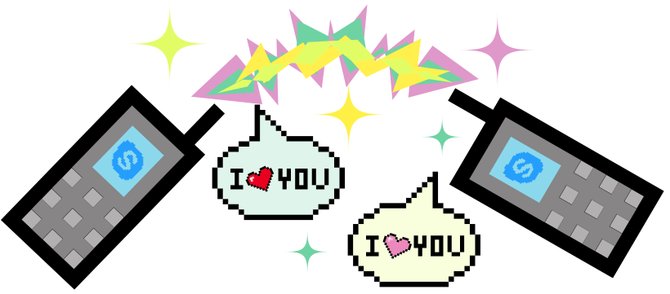 Growing up, I didn't know very much about my great-grandparents. I have few memories of them. Once, I was visiting my great-grandmother in the hospital when I was very young. I asked why she was sick. My mother responded, "She swallowed too much smoke." To this day I remember being told that, even at an age when I could not read or write. Oral traditions and stories are still just as powerful as they ever were.
Although I've looked through old photographs to see astoundingly young versions of my father's grandparents, I never really knew them. I don't get a sense of just who they were in their lives. They're a mystery to me.
This mystery extends to my grandparents, who hold great significance and wonder for me. I am curious: What were they like when they my age? What would it be like to meet them? What would we talk about? The difference is that I've spent a lot of time with my grandparents (even the ones that are no longer here) compared to my great-grandparents, but I'm still curious.
Now all that's changed. People 100 years from now will not have such mysteries. They'll have different ones.
Imagine a future where, if you are curious about your great-grandmother, you can find all there is to know through social media—her baby pictures posted on her mother's Facebook page, a Vine of her taking her first steps with a family pet, the Instagram selfie she posted when she graduated high school or her Pinterest filled with her subtle hopes. If you want to know what she sounded like, you can watch a video she posted of herself goofing around on a random Sunday. Here are her favorite movies and books, here's what music she listened to on Spotify. Here are her thousands of tweets she accumulated in her life.
Through all of this, how can we retain mystery? What are the aspects about us that we don't post on social media? It turns out, thankfully, that we don't share everything. It also turns out that what we don't share is more valuable than what we share.
For example, have you ever had the pleasure of meeting someone new, looking at their profile somewhere, going through all their pictures, going through the years of posts and funny quotes, and then meeting them again? You know and have seen all of this information, but what did it really tell you about them? So they like to post pictures of themselves with quotes that require a Google search. What exactly does that tell you about them other than that plain fact? Perhaps it's not too dissimilar from reading an extensive biography of someone and yet still wondering, what were they like in real life?
Technology, in the broadest sense of the word, allows us to interact with our loved ones in astonishing ways. Just this Christmas, I watched my grandmother FaceTime with my sister in Wyoming (my grandmother initiated it on her iPad).
Socially, a great deal of our culture is now infused with different modes of communication. These technological devices are getting cheaper to produce, so it's easier for more people to participate. This can change not only the way we see each other, but times in history. We now live in a world where soldiers post from the front lines of Afghanistan, where we see the protesters in Egypt and Yemen, thousands of miles away ... instantly.
Even with all this technology (much like new "technologies": the written word, books and TV, etc.), love still confounds us. It's still a mystery why we love whom we love. Sure, we can point to science for evidence—there's plenty of that, but the answers are unsatisfying. We can be in a "relationship" with every avenue available to "get in touch" with someone, except for the one that's most valuable these days: hanging out, taking a walk or ride or drive, having a meal, watching "Sherlock" on Netflix, lounging around in bed.
Although I'm exhilarated with the multitude of ways I can interact with the people I love, I'm more pleased with the mysteries that plain facts and texts cannot convey—a laugh, the brilliant color of their eyes, the feel of a cool hand, and the warmth of an embrace.
More stories by this author
Support our reporting -- Follow the MFP.