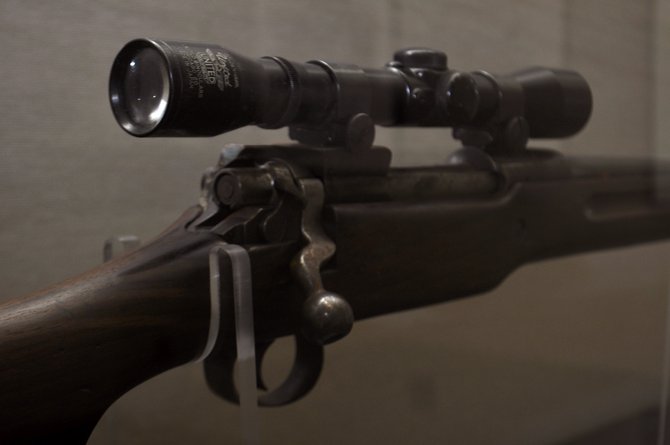 "I don't know whether I'm going to heaven or hell, but I'm going from Jackson."
—Medgar Evers
In this country, we have a keen interest in visiting places where famous people died. This is especially true for events of the 1960s: People visit Dallas to see where President Kennedy's enjoyed his final moments before being struck in the back and head. You can visit the Lorraine Motel in Memphis where Martin Luther King Jr. was shot on the balcony. It is now the National Civil Rights Museum (the front of the museum is the same facade as the old motel).
In fact, the museum is designed to allow a view of MLK's room, eerily preserved from more than 40 years ago. Try to not feel something as you see the sheets on the last bed he slept in, frozen and messy, never to be made again.
Here in Jackson, it's the last home of Medgar Evers, our own civil rights hero, where he was shot in the back after midnight on June 12, 1963.
At his Jackson home, now a museum to his life and death, you can stand in the spot where Medgar Evers died. If you travel to 2332 Margaret Alexander Walker Drive (close to what is now Medgar Evers Boulevard), you can visit a somber place that is still intact--house, driveway, everything.
You can quietly stand in the exact spot where Medgar stepped out of his car and was shot, then dragging himself through the carport to where he died, with his keys in his hand. If you've seen the photographs from that night, you could even imagine seeing the blood on the ground.
There are no gates, no security guards. You are free to walk around. Be respectful; it's still very much a neighborhood with people living next door. You'll see the marker in the front yard and a plaque on the front of the house, but everything is remarkably as it was the night he was killed. More than that, it's a wonderful testament to a quiet man who worked hard; perhaps Medgar himself would be pleased with how his home has been preserved.
Here is where Medgar and Myrlie took care of their children. Here is where they slept and ate. Here is where Medgar would forever be known as a hero and marytr.
See Trip Burns' Medgar Evers photo essay at jfp.ms/eversgallery.
More stories by this author
Support our reporting -- Follow the MFP.