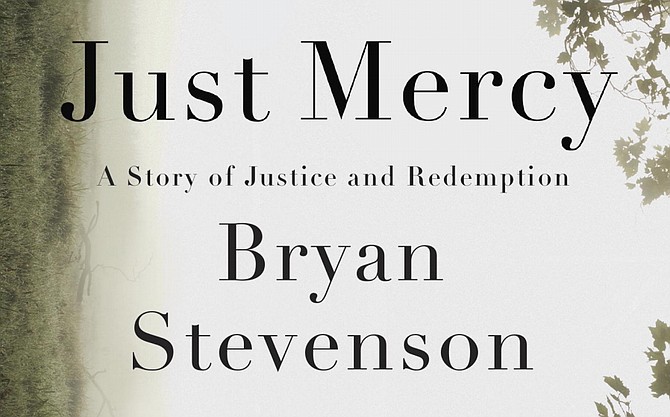 Bryan Stevenson's life is full of brokenness.
The founding attorney for the Montgomery, Ala.-based Equal Justice Initiative, Stevenson works in a broken system of justice. The indigent clients EJI represents deal with issues such as mental illness, poverty and racism.
In that broken state, they are judged and condemned, often to death, by law-enforcement officers, prosecutors (and, sometimes, ineffective court-appointed defense attorneys) and judges whose own commitment to fairness and justice is broken by cynicism, hopelessness and prejudice.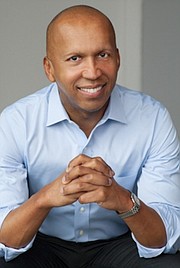 "Why do we want to kill all the broken people? What is wrong with us that we think a thing like that can be right?" Stevenson writes in his first book, "Just Mercy" (Spiegel & Grau, $28, October 2014).
What's wrong, Stevenson ultimately argues in his non-fiction account of the falsely accused Walter McMillian, is that we are all broken in some way or another.
"You can't effectively fight abusive power, poverty, inequality, illness, oppression, or injustice and not be broken by it," he writes.
And, given the national climate, which has been warmed in the latter part of the year by protests over the killings of unarmed African Americans, the lessons from "Just Mercy" are just in time.
Those tragic events—which include the deaths of Michael Brown, Eric Garner, Ezell Ford, John Crawford III, 12-year-old Tamir Rice and others—despite coming at the hands of sworn peace officers, were not authorized by the government. But any one of these men could have been a character in "Just Mercy," which focuses on the often legally and always morally problematic system of state-sanctioned killings, both through the death penalty and condemnation to life imprisonment.
Stevenson, who grew up in rural Delaware and attended Eastern University and Harvard Law School, dissects the American system of mass incarceration through the stories of men like McMillian, a black man who was falsely accused in the 1986 murder of a young, white woman in Monroeville, Ala., the birthplace of former Mississippi first lady Marsha Barbour and writer Harper Lee ("To Kill a Mockingbird") and the childhood home of Truman Capote ("In Cold Blood").
The evidence against McMillian, who had a solid alibi that he was at a neighborhood fish fry and dozens of witnesses to back him up, was shaky, and a jury condemned him to life in prison. A judge named Robert E. Lee Key Jr. changed that sentence to death, which judges in Alabama and two other states—Florida and Delaware—have the authority to do.
Walter McMillian's story does not end with his exoneration in 1993, however. Stevenson also goes through McMillian's slide into mental illness that was likely related to the trauma he experienced on death row in Alabama, which has the nation's highest per-capita rate of death sentences (although, as Stevenson points out in the book, EJI's work has helped lower that rate). McMillian died Sept. 11, 2013.
While tales about innocence and redemption are certainly major themes of Stevenson's book, some of the more compelling aspects of EJI's work focuses on people whose innocence is less clear-cut but who, as Stevenson would say, are broken and become broken by the system.
These include men and women incarcerated for crimes they committed as children, which has been the subject of several U.S. Supreme Court cases in which Stevenson personally argued. Stevenson also argued at the Mississippi Supreme Court for a boy named Dante Evans, who was 14 years old when he was convicted of shooting and killing his father.
Evans' attorneys, which included Stevenson and Jackson civil-rights attorney Rob McDuff, argued that the boy was defending himself against his abusive parent.
EJI also successfully sued the state of Alabama over ongoing violence and sexual abuse at Julia Tutwiler Prison for Women near Wetumpka, Ala.
Stevenson visits Jackson on Wednesday, Dec. 17, to shed light on these and other cases he discusses in "Just Mercy" at the Parlor Market event room (119 West Capitol St.), at 6 p.m. The event is co-hosted by the Mississippi Public Defenders Association, the Mississippi Association for Justice and the law firm of McDuff & Byrd.
More stories by this author
Support our reporting -- Follow the MFP.