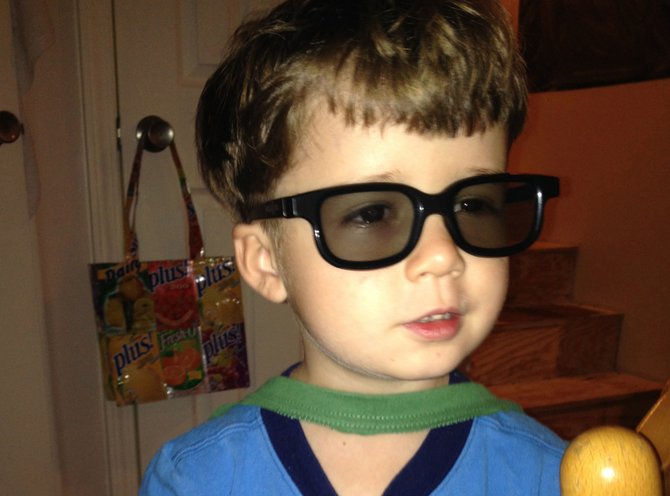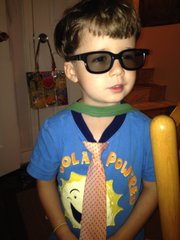 Want cool kid costumes without the sticker shock of the catalogs? Fashion a look from garments and objects you may have lying around the house instead. Use this list to think beyond the white-sheet-ghost and get creative with your kids to create a trick-or-treat fashion statement that will get the neighbors talking.
Superhero
Solid-colored bath towel or throw blanket for cape
Solid-colored tight-fitting T-shirt
Solid-colored fitted pants
Boots
Superhero symbol drawn on cardstock with a Sharpie
Safety pins
Lego
Cardboard box
Six rinsed-out yogurt cups
Duct tape
Spraypaint
Teddy bear
Brown sweat pants, inside out
Face paint
Fairy Princess
Favorite dress
Crown cut from felt or fashioned from poster board and markers
Glitter-glue on a pair of soon-to-be outgrown dress shoes
Magic wand fashioned from a dowel rod or wooden kitchen spoon
Knight in Shining Armor
Shield fashioned from cardboard, foil and a black sharpie
PVC-pipe sword
Grey sweatpants
Grey t-shirt
Metal colander helmet
Explorer
Khaki pants
Hiking boots
Button-down shirt
Safari-style hat
Toilet-paper-roll binoculars
Witch
Black dress
Black dress shoes
Witch's hat fashioned from black poster board
Wand made from a gnarly stick painted black
Scuba Diver
Bathing suit
Goggles
Snorkel
Ballerina
Leotard and tights from ballet lessons
Feather boa and cowboy boots, or other accessories that make a statement
Pirate
Striped shirt
Raggedy shorts
Striped socks
Boots
A curtain-hanger hook
A red bandana hat
Paper-towel-roll spyglass
Wizard
Bathrobe
Witch's hat
Gnarly branch painted gold as a wand
Gypsy
Colorful dress
Colorful scarves
Bangle bracelets
Lots of makeup
More stories by this author
Support our reporting -- Follow the MFP.