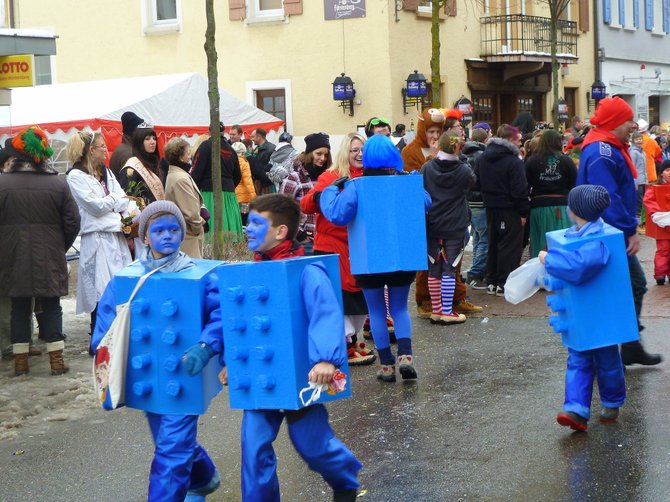 No age is too early for walking the neighborhood on Halloween. Just keep expectations and supervision age appropriate, talk about safety, dress for the weather, and enjoy the night air with friends and neighbors. Whether you are taking your little pumpkin in a stroller just for the atmosphere or going door-to-door with a pack of 8-year-old goblins and vampires, here are a few tips to keep everyone having fun.
Tips for Grownups
• Stick to a route that is well-lit with little car traffic.
• Set boundaries in advance so younger kids know how much they need to walk, how much they can expect to be carried, how long you will stay out, etc., without major meltdowns. Once a kid is about 4 years old, it is better to have them in on the plan in advance for the smoothest sailing.
• Do not, upon penalty of eternal spite, sneak a piece of candy that is the only one of something. (Important.)
• Sort out candies that are choking hazards, not age-appropriate for your child or contain ingredients that your child is allergic to.
• Some parents don't want their house overrun with empty calories. Consider a candy trade-in system. This system would let your kids eat some candy but would preserve their teeth by letting them trade in, say, 30 pieces of candy for a trip to pick out a new book at Lemuria or a family fun day with a special picnic at the park.
• Take this time to get to know your neighbors better.
Tips for Kids
• Wear shoes that fit well and aren't likely to cause tripping or blisters.
• Avoid long, flowing garments that could cause tripping or could potentially catch fire in a neighbor's jack-o-lantern.
• Incorporate some light colors or reflective gear into costumes to be more visible to cars.
• Stay with the grownups.
Keep in mind that some kids can be very shy talking to grownups they don't know very well, so know their limits and don't push them. But being able to speak assertively to adults is a excellent safety skill and life lesson. Consider practicing throughout the year by doing things like giving your child $5, taking them to their favorite spot for an afternoon snack and stepping back while he or she orders for him or herself.
More stories by this author
Support our reporting -- Follow the MFP.