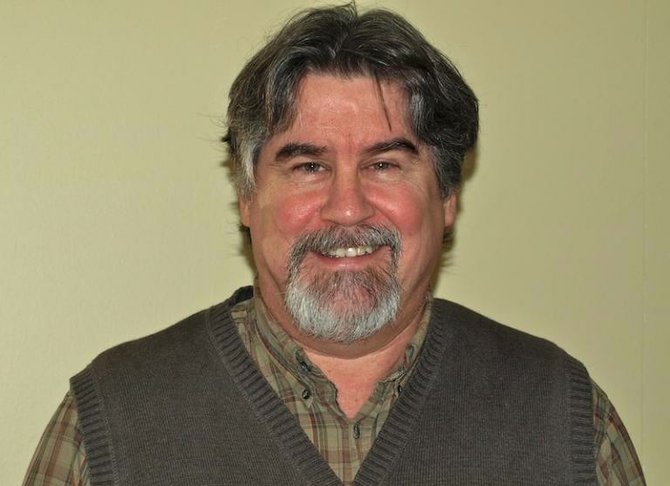 On Nov. 1, Reilly Morse—formerly the managing director of the Mississippi Center for Justice—officially took office as the organization's new president and CEO. Morse received his appointment after founding President and CEO Martha Bergmark stepped down from the position. Bergmark will maintain a leadership role at the Center as senior counsel and as a member of its board of directors as she embarks on a new project.
Morse, 55, was born in Gulfport and attended Gulfport Public Schools before heading to Millsaps College, where he majored in fine arts and French. When he found art to not be a good source of income, Morse decided to continue his family's tradition of working as a lawyer, and entered University of Mississippi Law School.
"My father was a lawyer, my uncle and grandfather were lawyers; I come from a whole family of lawyers and Episcopal ministers," Morse said. "I do still paint, but only on the side."
Morse graduated from Ole Miss Law School in 1983 and got a job as a clerk at the state Supreme Court. He then spent 11 years doing work for Gulf Coast business law firms before starting a solo practice in 1996, in which he represented individuals working to preserve environmental quality in the face of developers who were filling in wetlands or otherwise harming the environment.
After Hurricane Katrina destroyed his Gulfport offices in 2005, Morse received a job offer from MCJ along with a fellow lawyer named John Jopling, whom Morse had worked with for five years on securing equitable disaster recovery for people the hurricane had affected.
While working at MCJ, Morse co-founded an organization called the Steps Coalition with Derrick Evans in 2006. Consisting of more than 39 non-profit organizations and community members, the Steps Coalition aims to provide a voice for communities that Katrina affected by ensuring that local neighborhoods are involved in the decision-making processes that affect their lives and the future of their communities. The coalition works to improve communication, coordination, and collaboration amongst communities and between communities and non-profit groups.
Morse served as policy director and leader of housing and community development campaigns at MCJ before becoming the managing director in 2013. During his time at MCJ, Morse led the organization's campaign to provide essential legal services to hurricane survivors and ensure fairness in the recovery process. His litigation and advocacy helped 6,000 families excluded from previous housing recovery programs receive $172 million in additional recovery assistance.
As MCJ's new president and CEO, Morse has many future plans laid out for the organization. MCJ will soon launch a program called the New Roots Credit Partnership, which will serve as an alternative to payday lending, and provide a reasonable alternative for emergency loans for employees without high interest rates and the risk of getting sucked into a cycle of renewed debt. Morse also hopes to build up MCJ's medical-legal partnership for people with HIV, housed at the Jackson Medical Mall. In addition, Morse will work on strengthening education work for students in the Delta facing improper discipline actions in schools and ensuring equal educational opportunities for the state in the face of challenges such as consolidation and charter schools.
Morse is looking forward to facing the challenges ahead of him and MCJ.
"I was thrilled with the opportunity and conscious of the challenge of following in our founder Martha Bergmark's footsteps," Morse said. "I feel like the team here at the center is a very high quality group, and I am honored to lead it. I foresee many successes for the center and the people here."
Morse and his wife, Christina, have two adult daughters, Meghan and Alexandra.
More like this story