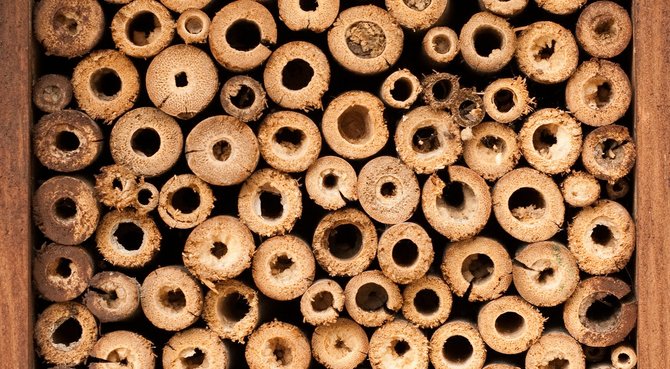 Jackson Makes 2013 Playful City List
In light of recent research proving that play is vital to the well-being of children, non-profit organization KaBOOM! recently released the 2013 Playful City USA list--a listing of 217 communities, including Jackson, that provide children ample opportunities for play.
Playful City USA, sponsored by the Humana Foundation, promotes local policies that increase play opportunities for children and is a key platform in combating the lack of play among children. KaBOOM! created the program in 2007. The program helps local governments address the lack of play by working with mayors, city-council members, parks and recreation departments, school districts and community leaders.
"My administration has had a sustained focus on providing meaningful recreational programs, continually upgrading and maintaining the 52 parks and recreational facilities all across the city and supporting our partner organizations who focus on promoting regular active play as part of a comprehensive health and wellness approach to young people's wellbeing," Mayor Harvey Johnson, Jr. said in a statement. "We are proud that Jackson was selected as a Playful City and appreciate KaBOOM! for highlighting the importance of play in the lives of our young people."
The Journal of the American Academy of Pediatrics recently reported that, while play is essential to the social, emotional, cognitive and physical well-being of children, today's generation of children play less than any previous generation.
KaBOOM! selected Jackson for its 55 public spaces that are continually upgraded and improved as part of a five-year improvement plan by the city's parks and recreation department. Organizations across the city are working together to improve community health by building new walking and cycling infrastructure and creating public safety campaigns and active programming in public play spaces.
For more information on the KaBOOM! Playful City USA program, including Let's Play grants and applications for 2014, visit Playful City's website.
Natron Brings Plywood Mill to Louisville
On Monday, May 13, Gov. Phil Bryant visited Natron Wood Products, which announced that it is preparing to build a plywood mill in Louisville that will create more than 200 new jobs.
Natron Wood Products owner Richard McDougal says the operations will be located in a 265,000-square-foot existing facility and be built on a $10 million investment. The plant's plywood overlay panels are used in concrete structures and other residential and commercial construction projects. The facility will also produce high-grade marine plywood and sanded plywood products.
The Mississippi Development Authority and the Appalachian Regional Commission provided assistance for the project.
Index of Small Business Optimism
The index of Small Business Optimism rose 2.6 points to 92 in April, making up for a drop that occurred in March. Despite the overall rise, a good deal of pessimism remains and many of the businesses surveyed said that they expect business conditions to be worse in six months.
State-specific data is not available, but Ron Aldridge--state director of NFIB/Mississippi, Mississippi's leading small-business association--said that confidence among small business owners in Mississippi is about the same as it is for other states.
"They're feeling a little more upbeat than they did a few years ago when the recession was at its worst, but we're still a long way from where we need to be," Aldridge said in a statement.
Small business owners expressed their views on topics including job creation, sales, credit markets, earnings and wages, inflation and others.
SBA Economic Injury Disaster Loans
The U.S. Small Business Administration recently issued a reminder to private non-profit organizations in Mississippi that June 11 is the deadline to submit economic injury disaster loan applications. The SBA gives out these loans to cover damages caused by Hurricane Isaac between Aug. 26 and Sept. 11, 2012.
Private non-profit organizations in the following Mississippi counties that provide non-critical services are eligible to apply: Adams, Amite, Claiborne, Clarke, Copiah, Covington, Franklin, George, Greene, Hancock, Harrison, Jackson, Jefferson, Jefferson Davis, Lamar, Lawrence, Lincoln, Marion, Newton, Pearl River, Perry, Pike, Smith, Stone, Walthall, Wayne and Wilkinson. Eligible organizations include, but are not limited to food kitchens, homeless shelters, museums, libraries, community centers and colleges.
Loans are available to eligible organizations regardless of whether the organization suffered any physical property damage. Loan amounts can be up to $2 million, interest rate of 3 percent and terms up to 30 years. The SBA sets loan amounts and terms based on each applicant's financial condition.
To apply online using the Electronic Loan Application, visit the SBA's secure website. Anyone interested in acquiring disaster loan information and application forms can obtain them by calling the SBA's Customer Service Center at 800-659-2955 (800-877-8339 for the deaf and hard-of-hearing) or sending an email to [email protected]. Loan applications can also be downloaded from www.sba.gov. Completed applications should be mailed to: U.S. Small Business Administration, Processing and Disbursement Center, 14925 Kingsport Road, Fort Worth, Texas, 76155.
The filing deadline to return economic injury applications is June 11, 2013.
For more information about the SBA's Disaster Loan Program, visit SBA's website.
Support our reporting -- Follow the MFP.