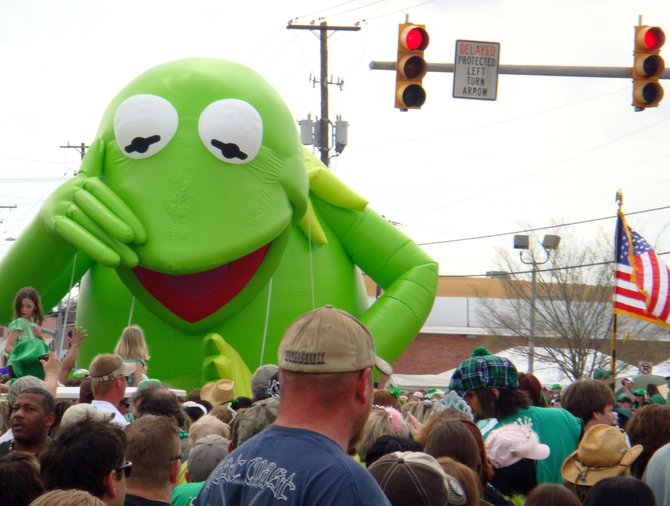 Today, the Marching MALfunction and Second Line Stomp starts at 5 p.m. at King Edward Hotel (235 W. Capitol St.) and ends at Hal & Mal's (200 S. Commerce St.). The annual parade and street dance includes music from the Southern Komfort Brass Band, Hunter Gibson, the Rumprollers and Cardinal Sons. Costumes welcome. Free; call 601-948-0888. The Youth Gospel Explosion and Talent Show is at 6 p.m. at the Jackson Medical Mall (350 W. Woodrow Wilson Ave.) at center stage. Free; call 601-941-7519. The opening reception for the "From These Hills" Art Show is from 7-9 p.m. at Attic Gallery (1101 Washington St., Vicksburg). Show hangs through April 15. Free; call 601-638-9221. Shinedown, Three Days Grace and P.O.D. perform at 7 p.m. at the Mississippi Coliseum. $37.50; call 800-745-3000. The Tallis Scholars perform at 7:30 p.m. at St. Philip's Episcopal Church (5400 Old Canton Road). $30, $5 students; call 601-594-5584; ancientmusic.org. The Lady's Night Out Tour with Dru Hill, K-Ci and JoJo, and Silk is at 8 p.m. at the Jackson Convention Complex. $30-$40; call 601-960-2321 or 800-745-3000. Need more options? See our Best Bets.
On Saturday, the Mal's St. Paddy's Parade festivities in downtown Jackson include a 5K race at 8 a.m., the Trustmark Children's Festival at 9 a.m., the Pet Parade at 10 a.m., the Children's Parade at 11 a.m., the St. Paddy's Parade at 1 p.m. starting at State and Court streets, and the after-parade street dance at 4 p.m. at Hal & Mal's; performances from Alabama Shakes, Michael Kiwanuka, Sam Doores, Riley Downing and Houndmouth start at 5 p.m. Free, $20 concert (ages 18 and up); malsstpaddysparade.com. The St. Patrick's Day Block Party at Fenian's includes brunch at 9 a.m. (food prices vary), and the party is at noon ($5). Performers include St. Brigid's at 10 a.m., Spirits of the House at 2 p.m., Otis Lotus at 5 p.m. and Pratty at 8 p.m. The St. Paddy's Blowout begins at 1 p.m. at Martin's. Performers include Cassie and Stace, DJ Venom, Lord T and Eloise, and Space Capone. Ole Tavern's St. Paddy's Downtown Throwdown is at 2 p.m. Performers include the Michael Jackson tribute band Who's Bad, the Bluz Boys, Furrows, Rooster Blues, JAG, Jason Bailey and Company, and DJ Stache. Lawn chairs welcome; no coolers. $10 cover. Nameless Open Mic is at 9 p.m. at Suite 106. $5 admission, $3 to perform; call 601-720-4640. For more events, check out the JFP Events Calendar.
On Sunday, the Oxford Music Festival at Plein Air in Taylor (8 County Road 3065, Oxford) includes watching the Ole Miss baseball game on an LCD screen at 1 p.m. and a concert at 4 p.m. Performers include Hinge Dance Company, Damien Wash, The Red Thangs, Adrian Dickey and the Family Band, and Shannon McNally. Free; call 662-234-3151; oxfordmusicfest.com. Also, be sure to take some time to support a local restaurant such as Bon Ami, Two Sisters Kitchen, Julep, Cool Al's, or Cerami's. If you want more dining options, see JFP Restaurant Listings and the Menu Guide.
Is something missing? To make sure your event is listed on the JFP calendars, send the information to [email protected] or [email protected], or add your event yourself. It's easy!
More like this story