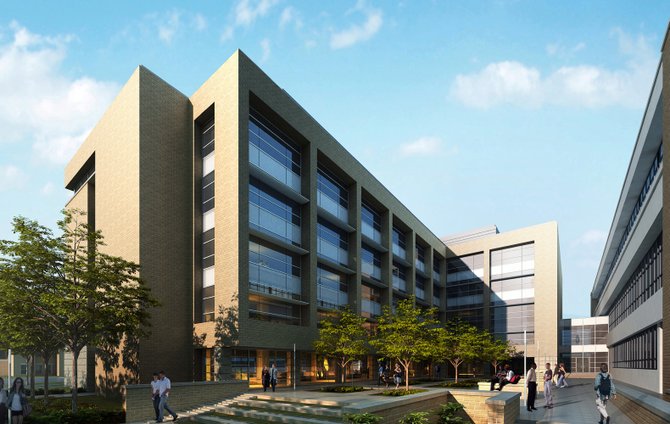 This might come as a shock, but Lt. Gov. Tate Reeves hates Obamacare.
While serving as state treasurer, Reeves opposed the federal health-care overhaul as the law winded its way through Congress.
After the Affordable Care Act passed in 2010, Reeves hoped congressional Republicans would repeal it, that the U.S. Supreme Court would strike it down or that Mitt Romney would be elected and roll back parts of the law he once championed in Massachusetts.
"Unfortunately for the good guys, none of those three things happened. And because of that, whether we like it or not, Obamacare is the law of the land in the United States of America," Reeves said yesterday at a luncheon put on by the Stennis Institute for Government.
Reeves' swallowing of what he considers a bitter pill could be construed as surprising considering the adversarial approach some of his fellow Republicans--most notably Gov. Phil Bryant--have taken toward implementing President Obama's health law.
Responding to a question from the Jackson Free Press, Reeves said he believes the U.S. Department of Health and Human Services still needs to answer several questions.
Principal among those questions is what will happen to reimbursements that hospitals receive to cover uncompensated care costs. Under Obamacare, hospitals agreed to forgo these disproportionate share--or DSH--payments in exchange for adding more people to the Medicaid rolls.
The way Reeves sees it, the feds can't cutback DSH payments to hospitals because the U.S. Supreme Court ruled this summer that the federal government cannot punish states for not expanding Medicaid.
Despite what Bryant has said about not expanding Medicaid in Mississippi, the decision lies with the Legislature. Reeves will be pivotal in that discussion. As lieutenant governor, Reeves also serves as president of the state Senate. In that role, he runs the body's day-to-day proceedings, votes to break ties and, perhaps most importantly, assigns legislation to the various committees--which can mean life or death for a bill.
During the last session, Reeves halted Mississippi's renewed attempt to establish a strict immigration law by assigning it to a committee headed by a Democrat. At the time, Reeves reasoned that because the House bill had been assigned to the Judiciary B Committee, it should also go to the same committee in the Senate, which Hob Bryan, D-Amory, leads. But Reeves has wide discretion to send bills where he wants, and Capitol observers saw the lieutenant governor's move as a way to defeat the bill that law enforcement and business groups opposed without alienating conservatives.
In other words, nothing will happen in the Mississippi Senate that Reeves doesn't want to happen.
The 2013 legislative session began today at noon.
More like this story
More stories by this author