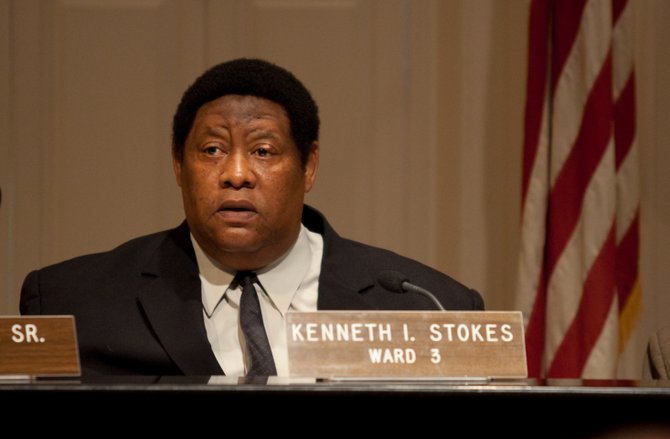 The Hinds County Board of Supervisors will have an advocate when the Legislature convenes tomorrow.
With District 4 Supervisor Phil Fisher as the lone dissenting vote, the board agreed to hire attorney Firnist Alexander as the county's lobbyist.
District 5 Supervisor Kenneth Stokes, who brought the motion to hire Alexander, acknowledged that bringing in a lobbyist wouldn't be a panacea to the county's problems but is a step in the right direction toward presenting the county's agenda to state lawmakers.
Fisher said board members have never discussed a legislative agenda, and had questions about how much it would cost to hire the lobbyist.
Alexander, addressing the board, suggested being paid a retainer of around $10,000 plus an hourly rate, but said the most important component of his fees would be expenses.
"It's going to be important to wine and dine" legislators, Alexander told the board.
Alexander was a registered lobbyist for three firms in 2012: Alexander & Alexander Consultants LLC, Jubilee Mortgage Company and Mississippi Valley State University National Alumni Association, according to state records.
The Mississippi Bar Association lists Alexander as disbarred. Calls placed to telephone numbers for Alexander listed on the Mississippi Secretary of State's and Mississippi Bar Association's websites went to disconnected numbers.
District 3 Supervisor Peggy Calhoun, who stated the county hasn't had much luck with lobbyists in the past, could not recall any lobbyist the county has hired who has secured legislation the county wanted. She recommended paying Alexander on a contingency basis, based on his results.
Stokes also called for the county to become more involved in development along U.S. Highway 80. Even though the city of Jackson has spearheaded the development efforts on U.S. 80, Stokes said the county takes a bigger hit when businesses shutter their doors in the corridor because the county does not receive sales taxes.
"If we allow Highway 80 to continue to decline, it's going to be a sad day for this county, not just the city. We need to do everything in our power to keep Highway 80 from declining more," Stokes said.
More stories by this author
Support our reporting -- Follow the MFP.