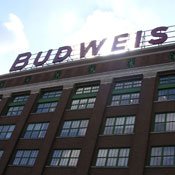 Mark Henderson, the co-owner of Lazy Magnolia Brewing Co., likes to say they even get to drink their mistakes. Located in the small south Mississippi town of Kiln, Lazy Mag, as Mississippi beer lovers know it, created the world's first beer made with pecans, which inspired about a half-dozen other pecan brews now in production.
"It's a little science, a little flavor, a little mad scientist, a little southern cooking, and you've got yourself a world-class beer," said Henderson, a chemical engineer who runs the beer business with his wife and fellow engineer, Leslie.
With its 10,000-square-foot facility, 21 employees and $2.5 million in sales, a large portion of which comes from out-of-state sales, Lazy Magnolia has quickly become a world-class craft brewery.
But if Mississippi alters its beer laws to allow beer up to 8-percent alcohol by weight to be sold in the state, Lazy Mag could experience even more rapid growth. Because it's now illegal to sell beer stronger than 5-percent alcohol by weight, brewers like Lazy Magnolia can't even make higher-gravity beer to sell in other states. It has also meant that Lazy Magnolia, the state's only commercial beer maker, has to turn down offers for contract brewing from far-flung beer companies wanting their beer to be manufactured closer to distributors and retailers in the South.
"It's cost us not an insignificant amount of money," Henderson said.
In fact, the company is negotiating with a beer company to take on a contract that hinges on the outcome of the Mississippi limit law. On Monday, the Senate passed the 8-percent beer bill 38 to 13.
Sen. John Horhn, D-Jackson, who chairs the Senate Economic Development Committee, explained that the bill would not strengthen the alcohol content in beers already sold in the state. He also cited research showing that increasing the limit in other states did not lead to an increase in binge drinking or drunk-driving arrests.
Changing the law would benefit regional brewers like Lazy Mag all the way up to some of the world's largest brewers like Anheuser-Busch, MillerCoors, Abita, Sierra Nevada and InBev, which also have craft divisions.
Ricky Brown, president of the Mississippi Malt Beverage Association, which represents beer distributors, said the impact the law change would have on distributors is unknown until companies decide to enter the Mississippi, which could come as early as July when the new law would take effect.
Beer has been legal in Mississippi since 1934, a year after Congress repealed Prohibition and set up the three-tier brewery, distribution and retail system that made it illegal for beer makers to be directly involved in distributing and selling beer in stores, Brown said.
St. Louis-based Anheuser-Busch has poured its support into Mississippi's Raise Your Pints, which has an aggressive marketing and social-media campaign to build support for changing the law.
"Increasing the state's ABW limits will allow beer drinkers access to a greater variety of beers, including many of Anheuser-Busch's high-end, specialty beers. It also will boost the state's beer and hospitality industries," said Doug Bailey, Anheuser-Busch's regional vice president of state affairs, in a news release.
According to Anheuser-Busch, the beer industry contributes $664 million to Mississippi's economy annually, including 9,000 jobs and $239 million in wages.
Lazy Magnolia's Henderson said the current beer laws hurt economic development in the state, because when beer drinkers make beer runs to other states, they often pick up more than just the six-pack.
"It's not just the impact it has on the beer side of things; you've now created a pull for people to cross over to other states," he said. "That pull results in them in spending a bunch more money."
Comment at http://www.jfp.ms.
Beer Facts
• The nation's three largest brewers—Anheuser-Busch Inc., SAB-Miller and Molson Coors Brewing Company—represented 79 percent of total domestic beer sales in 2007.
• In 2006, beer ranked fourth in per-capita drink consumption behind carbonated soft drinks, bottled water and coffee. Behind beer were milk and fruit drinks.
• The National Association for the Specialty Food Trade, a group representing the gourmet food industry, estimates that specialty food items rang up $70.3 billion in sales in 2010—about 13 percent of all retail food sales.
• The craft-beer industry experienced 11-percent growth by volume and 12-percent growth in retail sales from 2009 to 2010, compared to the U.S. beer market, which saw a 1-percent decline in 2010 to $101 billion, or 203.6 million barrels.
Support our reporting -- Follow the MFP.