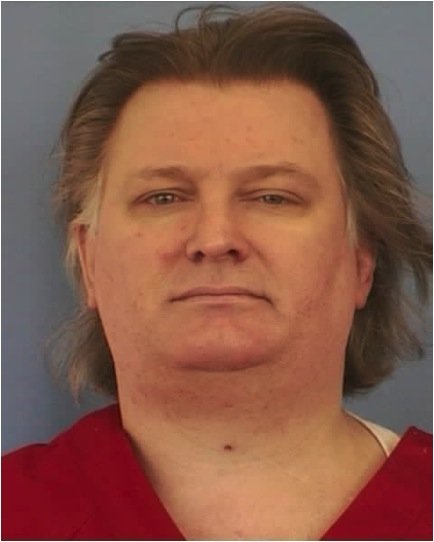 Gary Carl Simmons Jr., scheduled to be the third person Mississippi puts to death this month, wants the State Supreme Court to grant him a stay of execution. Monday evening, Simmons' attorney filed a motion asking for 14 days to have a forensic psychologist perform a mental-health assessment, which Simmons never received in the course of his defense.
According to court papers, although the court did order the Mississippi Department of Corrections to let a psychological expert examine Simmons, his lawyers contend Simmons can't get an appointment before his scheduled June 20 execution. Simmons' filing includes several affidavits from psychologists in Mississippi, Alabama and Louisiana stating that the doctors are unavailable to assess Simmons in the given timeframe.
Simmons' conviction for capital murder, rape and kidnapping came on Aug. 29, 1997 for his part in the murder of Jeffrey Wolfe, to whom Simmons owed a drug-related debt. Simmons was also accused of raping Wolfe's girlfriend, Charlene Leaser.
In August 1996, Wolfe and Leaser arrived at Simmons' home from Houston. While Simmons and Leaser smoked a joint in the kitchen, Simmons' former brother-in-law, Timothy Milano, shot and killed Wolfe.

Simmons questioned Leaser about whether they were police or had any drugs, tied her up and shoved her into a metal trunk. Later, after Leaser freed herself, Simmons stripped her, took her jewelry and raped her. When she heard that no one answered Simmons' ringing phone, Leaser escaped the trunk and ran to a neighbor's house.

Police got a warrant to search Simmons' home and noticed a piece of flesh in a boat docked behind Simmons' house, along with some buckets and a bloody bush hook and knife. 

"Shortly after this discovery, they began collecting body parts from the bayou, a task that took several days," a court document said.

At Simmons' trial, his friend, Dennis Guess, testified that Simmons confessed that he had "whacked a drug dealer, ... deboned him, cut him up in little pieces and put him in the bayou." Guess convinced Simmons to turn himself in, which he did Aug. 14.
Also on Monday, the state Supreme Court denied Jan Michael Brawner's request for a stay of execution. Brawner argued that his execution should not take place because the justices were split 4-4 on the question of granting a rehearing of his ineffective counsel claim.
Prosecutors charged Brawner with four counts of capital murder for killing his ex-wife, Barbara; his young daughter, Paige; and Barbara's parents, Carl and Jane Craft.

A jury convicted Brawner on all four counts on April 11, 2002. According to court documents, Brawner told investigators that he and his new girlfriend were having money troubles. Brawner claimed during one interview that he hoped his ex in-laws could loan him some cash, but in a subsequent interview said he planned to rob his in-laws' home.
The state is set to execute Brawner this evening, Tuesday, June 12, at the Mississippi State Penitentiary at Parchman. Unless they receive reprieves from the courts or Gov. Phil Bryant, Brawner and Simmons will be the fifth and sixth men executed in Mississippi this year.
Support our reporting -- Follow the MFP.