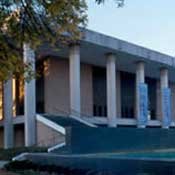 Today, Ken Carter, the basketball coach depicted in the movie "Coach Carter," speaks at the New Hope Christian School 30th Year Anniversary/Alumni Weekend Banquet at 7 p.m. at the Jackson Marriott (200 E. Amite St.). $50; call 601-362-0912. Additional events through July 22. Wrestlers go head-to-head at the WWE Raw World Tour at 7:30 p.m. at the Mississippi Coliseum (1207 Mississippi St.). Tickets are $15 and up; call 800-745-3000. Trio Sergio performs at Jaco's Tacos. Fade 2 Blue is at Reed Pierce. The Leaf River Blues Band plays at Burgers & Blues from 6-10 p.m. At The Carter, Before There Was Rosalyn and Heroes Will Be Heroes perform at 6 p.m. Free. Stereo Reform and Rooster Blues are at Ole Tavern. Rowdy South plays at Pop's. Parallax with DJ Jugala are at Martin's. Need more options? See our Best Bets.
On Saturday, the Mississippi Youth Hip-Hop Summit kicks off at Millsaps College (1701 N. State St.). The free event is for youth ages 10-18; registration is required; call 601-354-3408, ext. 227. The Hit the Bricks 5K is at 7 a.m. in downtown Clinton on Monroe Street. Admission is $15-$25; call 601-926-9110 or 601-926-9115. The NPC Mississippi Bodybuilding and Figure Championships at Thalia Mara Hall includes a 9:30 a.m. pre-judging and a 7 p.m. show. Proceeds benefit the Mississippi School for the Deaf Athletic Fund. Admission is $15-$30; call 601-898-2521 or 601-906-8837. Jackson Square Promenade's (2460 Terry Road) grand opening celebration is from 10 a.m.-8 p.m. The event is free; call 601-372-7157; jacksonsquarepromenade.com. The Mississippi Opry Summer Show with Cross Country and Harmony & Grits is at 6 p.m. at Pearl Community Room (2420 Old Brandon Road, Pearl). Tickets are $10, children under 18 get in free; call 601-331-6672. The roller derby bout between the Magnolia Roller Vixens and the Beach Brawl Skater Dolls is at 7 p.m. at the Jackson Convention Complex. Tickets are $12 in advance, $15 at the door, and $5 for children; email i[email protected]. Nameless Open-mic is at 9 p.m. at Suite 106. Soul Wired Cafehas Reggae and Salsa Night with DJ C-Lecta at 10 p.m. Club Magoo's has music from Hillcrest with DJ Reign and DJ Vanquish. For more events, check out the JFP Events Calendar.
On Sunday, the True South Classic wraps up today at Annandale Golf Club (419 Annandale Parkway, Madison) with Gals on the Greens at noon and 3 p.m. at the Fondren Pavilion. Author and Sweet Potato Queen Jill Connor Browne speaks. Proceeds benefit Blair E. Batson Hospital for Children. Packages are $100; 601-898-4653; for information visit truesouthclassic.com. Art House Cinema Downtown at Russell C. Davis Planetarium (201 E. Pascagoula St.) includes the films "They Call It Myanmar: Lifting the Curtain" at 2 p.m. and "Elena" at 5 p.m. Tickets are $7 per film; msfilm.org. Sherman Lee Dillon and the Mississippi Sound play at F. Jones Corner. Also, be sure to take some time to support a local restaurant such as Bon Ami, Two Sisters Kitchen, Julep, Cool Al's, or Cerami's. If you want more dining options, see
JFP Restaurant Listings and the Menu Guide.
Is something missing? To make sure your event is listed on the JFP calendars, send the information to [email protected] or [email protected], or add your event yourself. It's easy!
Support our reporting -- Follow the MFP.