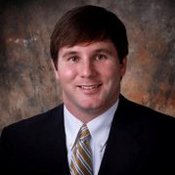 Before a House Judiciary A Committee commenced this morning, a young staffer quipped to a buddy that with the end of hunting season in Mississippi, he has nothing to look forward to.
But for Republicans in the state, one trophy remains to elude them: Jim Hood, attorney general and solo statewide Democratic office holder.
Republicans sitting on Jud-A had their quarry in their sights as they considered a bill that's been dubbed the Sunshine Act, which seeks greater transparency when it comes to hiring outside law firms to represent the state in lawsuits. The bill would empower state agencies, boards and commissions--from the treasurer's office down to the Egg Marketing Board--to hire their own attorneys if the agency believes a conflict of interest exists with the attorney general's office, which usually represents the state in legal matters. It also requires a legal-services contract of more than $100,000 to be forwarded to the Personal Service Contract Review Board for publication online.
"This clarifies the process and sheds some light on it," Rep. Trey Lamar, R-Senatobia, one of the bill's co-sponsors, said.
And even though Hood's office currently posts large contracts on the AG's website, Jud-A committee chairman Mark Baker, R-Brandon, said agencies are not required to do so. This bill would make it a state law, Baker added.
Democrats believe the bill's sole purpose is to retaliate against Hood for thumbing his nose at powerful Republicans and large corporations.
Rep. Bobby Moak, D-Bogue Chitto, said the bill doesn't say who the arbiter of perceived conflicts of interest would be. He later offered an amendment that would let the Mississippi Bar Association make that determination. That amendment failed, along with two others put forth by Moak--one to prohibit lawmakers from being hired as special counsel and another to require all legal contracts, regardless of amount, to be published on agencies' websites.
Several other Democrats tried to offer amendments but Baker, the chairman, ignored them. Rep. Earle Banks, D-Jackson, wanted a provision that would require both the attorney general and agency head wanting to hire the outside firm to agree that a conflict exists.
Hood, who also attended the meeting but did not speak, called the provision to let agencies hire their own lawyers "ludicrous." Although he acknowledged that the bill wouldn't preclude him from pursuing matters he thinks are in the state's interest, he's concerned that situations could arise when opposing attorneys could represent the state.
"You can't have the state fighting itself," Hood said.
Baker said the bill could go to the floor as early as Thursday.
Support our reporting -- Follow the MFP.