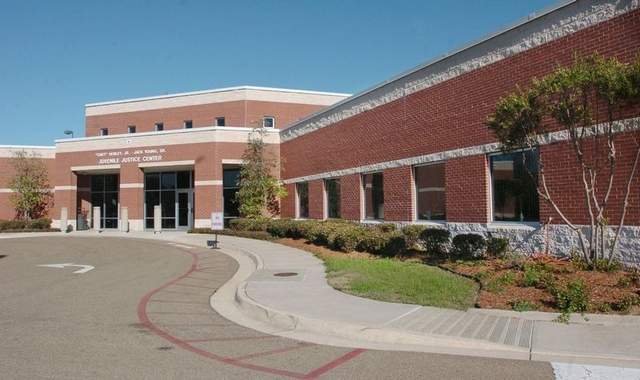 Hinds County is not complying with its part of a federal settlement agreement to end systematic mistreatment of children at the county's Henley-Young Juvenile Justice Center.
Leonard B. Dixon, a court-appointed juvenile-justice expert based in Michigan, filed a complaint with a federal court last week that alleges the youth jail has not met any of the provisions of a March 2012 settlement agreement between the county and plaintiffs.
Under that settlement, children entering the facility were to receive mental-health evaluations, counseling, better rehabilitation options, input from family and advocates, and more time outside their cells.
The Southern Poverty Law Center and Disability Rights Mississippi filed the class-action lawsuit in 2011. The complaint also alleged that staff subjected the children to physical and verbal abuse.
In the five months since the settlement, the county has not addressed even basic issues such as providing clean clothing or replacing broken lights in some of the cells, said SPLC staff attorney Corrie Cockrell.
"The county fails to appreciate that these are children. You have to run a juvenile facility differently than you would an adult facility," Cockrell said.
Dixon's report, filed Aug. 15, found that conditions at Henley-Young remain subpar compared to other youth-correctional centers.
"I found the facility staff not to be neglectful or abusive, but the lack of staffing and structure creates an environment that is neglectful and abusive. It is my opinion that Hinds County is committed to this process, but there is a need for consistent leadership at the facility," Dixon stated in his filing.
Crystal Wise Martin--the attorney for the Hinds County Board of Supervisors--did not immediately return a call for this story.
Dixon points to inadequate staffing that keeps the jail in "perpetual lock-down mode" and high leadership turnover at the facility as one explanation for the county's difficulty in maintaining a safe and secure environment. That the jail has had three directors in as many years, Dixon said, "creates instability, chaos and a lack of direction."
The building--located on East McDowell Road in Jackson--is also in poor condition and is in need of extensive maintenance, Dixon wrote.
Hinds County supervisors have discussed the need to make repairs and eventually replace the crumbling and trouble-plagued Raymond Detention Center at a cost of millions of dollars to county taxpayers.
The Hinds County website displays a job announcement for entry-level juvenile detention officers. The job description lists tasks varying from subduing violent prisoners and performing life-saving measures to serving snacks, washing walls and cleaning toilets. The job pays $1,643.63 per month, less than $20,000 annually.
More stories by this author
Support our reporting -- Follow the MFP.