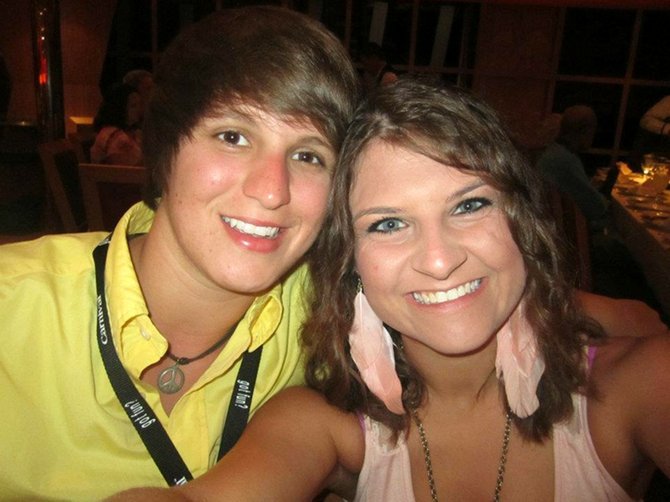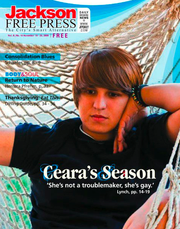 This 2009 cover story shows how supportive lesbian teen Ceara Sturgis' family was to her challenge to homophobia at her school.
JACKSON — Ceara Sturgis and Emily Key wanted to hold their commitment ceremony in the Mississippi Agriculture and Forestry Museum's Masonic Hall, but were thwarted by the museum's stance of turning down same-sex couples for grounds rentals. Sturgis and Key took their case to the Southern Poverty Law Center, which announced today that the state-owned museum in Jackson has repealed its anti-gay policy in response to its July 12 letter demanding equal rights for Sturgis and Key.
In a July interview, Sturgis told the Jackson Free Press that she was optimistic about the potential outcome of the letter.
"We're excited to see what they say," Sturgis said. "Hopefully, they'll say 'yes', which is even more exciting. We want to celebrate our love with our friends and family."
Today, Sturgis' hopes came to fruition.
"Emily and I are happy that we will be able to have our commitment ceremony in our ideal place," she said in a SPLC statement this morning. "This victory for us will also pave the way for other same-sex couples who want to hold ceremonies at the museum."
Sturgis' attorney, Christine Sun, was prepared to take the case to court. She argued that the museum's actions violated the Equal Protection Clause of the Constitution. This victory for Sturgis and the SPLC makes any further controversy unnecessary, a happy thing for Sturgis's mother, Veronica Rodriguez, who told the Jackson Free Press in July that her daughter's demands upon the museum were "a stepping stone to where we don't have to fight anymore."
More stories by this author
Support our reporting -- Follow the MFP.