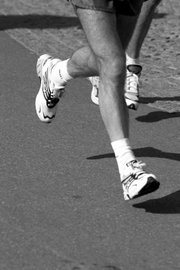 Jackson may not seem like a town that would be accommodating to runners and bikers, but these active cultures are growing. The city has more events and destinations for these two activities than you might think.
The last Friday of every month, the Jackson Bike Advocates host a free community bike ride. Starting from Rainbow (2807 Old Canton Road) in Fondren, the bikers ride to various local businesses in Jackson.
Fleet Feet Sports, located in Ridgeland, offers various fun-run events for the public like Kids Run, Pub Run and Poker Run. For information, visit fleetfeetjackson.com.
Though a few trails around Jackson prohibit bike traffic, plenty are friendly to both bikers and runners. The Ridgeland Multi-use Trail offers miles of asphalt pathways that wind through beautiful Mississippi scenery. The trees along much of the pathway give generous shade for hot days.
Butts Park in Clinton has great trails for both bikers and runners. The grass and dirt terrain makes these trails much easier on the knees for runners, and the slight hilliness makes for an interesting ride for mountain bikers.
Multi-Purpose Trails
Bonita Lakes Trails, located off the Bonita Reservoir, Meridian, 601-485-1920
Butts Park, 7 N. McRaven Road, Clinton, 601-960-0716
Ridgeland Multi-Use Trail, starts from a parking lot at the intersection of Harbor Drive and Rice Road.
Elvis Presley Lake, off Veteran's Blvd., Tupelo, 601-841-1304
Clarkco State Park, 386 Clarkco Road, Quitman, 601-776-6651
Clubs and Organizations
Jackson Metro Cyclists: jmc.clubexpress.com
Jackson Bike Advocates: jacksonbikeadvocates.org
Hub City Cyclists: pinebeltpacers.org
Tri County Mountain Bike Association: tricountymtb.org
Mississippi Race Timing: msracetiming.com
Mississippi Track Club: mstrackclub.com
Running Stores
Fleet Feet Sports, 500 Highway 51, Ridgeland, 601-899-9696
Play It Again Sports, 900 E. County Line Road, Suite 140, 601-956-5500
Stinky Feet Athletics, 153 Ridgeway, Suite C, Flowood, 601-992-1439
See the definitive guide for college students and newcomers to Jackson at Jackpedia.com
More stories by this author
Support our reporting -- Follow the MFP.