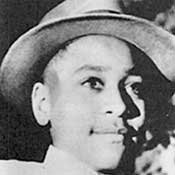 Also see: Divided We Fall: The Killing of James Craig Anderson
Just when we think we've moved beyond Emmett Till, history gives us James Craig Anderson.
Till, who was black, was murdered in 1955 at age 14 for whistling at a white woman. Fifty-six years later, Anderson, also African American, died after being run over by a pickup truck. The driver of the vehicle, who is white, has been in charged with committing a hate crime in connection with Anderson's death. The Department of Justice closed Till's famous case in 2007; Anderson's accused killer will stand trial in 2012.
While the trail leading to civil-rights era murderers gets colder by the year, FBI data show that crimes fueled by hate remain red-hot. Nationally, the overall number of hate crimes reported fell to 6,628 in 2010 from 7,783 a year earlier, a decrease of 15 percent.
For Mississippi, the report contains a mix of good news and bad. The number of hate crimes reported in the Magnolia State places us in the bottom tier for lowest number of hate crimes overall. With 11 in 2010, Mississippi rounds out the bottom five along with Wyoming, North Dakota, Alaska and Louisiana for fewest reported incidents. California leads among the states with 1,092 reported hate crimes followed by New York, New Jersey, Massachusetts and Michigan.
Mississippi did not mirror the national downturn, however; in the Magnolia State, the numbers of hate crimes quintupled, going from two in 2009 to 11 last year. The report does not indicate what caused the increase in Mississippi.
Mark Potok, director of the Intelligence Project at the Southern Poverty Law Center, warned against reading too much into the numbers, even the five-fold jump in Mississippi. The real numbers of hate crimes are "grossly underreported," he said.
"In many jurisdictions around the country, the reporting system is voluntary," Potok said. "State officials report zeroes when what is really happening is the actual law enforcement agencies are not reporting at all."
In the 19 years that the FBI has conducted its hate crimes survey, the average yearly number has fluctuated between 6,000 and 10,000 crimes per year, but Potok said the real number is 20 to 30 times higher—closer to 200,000 per year—than those the FBI reports.
A number of factors may skew numbers downward, including states not having hate-crimes statutes on the books, poor training of law enforcement officials, miscategorizing hate crimes and lack of local enforcement, Potok added.
"When you see ideological opposition to hate crimes, what you hear is that it's a thought crime. That we should prosecute all murders the same," Potok said. "That's a remarkable misunderstanding—motive matters in the prosecution of many crimes."
Motive will certainly come into sharp focus when Deryl Dedmon, the Rankin County man accused of murdering James Anderson, goes to trial next year.
A grand jury indicted Dedmon, who was 18 at the time he allegedly committed the crime, of capital murder. The grand jury also charged Dedmon with committing the crime for discriminatory purposes; in other words, a hate crime.
Hinds County District Attorney Robert Shuler Smith will prosecute the case against Dedmon. He told CNN earlier this year that Dedmon's hatred of African Americans compelled him to murder Anderson.
Legal experts agree that hate crimes are difficult to prove, and that many people don't understand hate-crime laws where they exist. In Mississippi and most other states, hate crimes are those that are already on the books but provide for enhanced sentencing when they are motivated by a person's bias against a certain race, religion, nationality, sexual orientation or disability; they are not a freestanding class of crimes. Proving hate crimes can be difficult, as a defense attorney only has to show a jury that his client's motive could have been something other than bias.
"The prosecution has the burden of proof," Mississippi College law professor Patricia Bennett said. "The defendant doesn't have to do anything,"
Still, justice for Anderson is more likely today than if his murder occurred 60 years ago. Murder investigations occurring in the 1950s and 1960s are drawing to a close, the Associated Press reported recently.
Under the Emmett Till Unsolved Civil Rights Crime Act, which Congress passed in 2007, and an ongoing U.S. Justice Department's cold-case initiative, the FBI isolated 111 incidents involving 124 deaths to determine if victims were targets of racially motivated crimes and whether any suspects are still alive.
Of the cold cases under Justice Department review, 23 occurred in Mississippi and remain open, according to a DOJ report submitted to Congress in 2010.
FBI Hate Crime Statistics, 2010
Total hate crimes: 6,628
An analysis of the 6,624 single-bias incidents reported in 2010 revealed that:
• 47.3 percent were racially motivated
• 20.0 percent were motivated by religious bias
• 19.3 percent resulted from sexual-orientation bias
• 12.8 percent stemmed from ethnicity/national origin bias
• 0.6 percent were prompted by disability bias
Disability bias
There were 46 reported hate crime offenses committed based on disability bias. Of these:
• 24 offenses were classified as anti-mental disability
• 22 offenses were reported as anti-physical disability
Racial Bias
In 2010, law enforcement agencies reported 3,725 single-bias hate crime offenses were racially motivated. Of the offenses:
• 69.8 percent were motivated by anti-black bias
• 18.2 percent stemmed from anti-white bias
• 5.7 percent were a result of bias against groups of individuals consisting of more than one race (anti-multiple races, group)
• 5.1 percent resulted from anti-Asian/Pacific Islander bias
• 1.2 percent were motivated by anti-American Indian/Alaskan Native bias
Religious Bias
Hate crimes motivated by religious bias accounted for 1,409 offenses reported by law enforcement. A breakdown of the bias motivation of religious-bias offenses showed:
• 65.4 percent were anti-Jewish
• 13.2 percent were anti-Islamic
• 9.5 percent were anti-other religion, i.e., those not specified
• 4.3 percent were anti-Catholic
• 3.8 percent were anti-multiple religions, group
• 3.3 percent were anti-Protestant
• 0.5 percent were anti-Atheism/Agnosticism/etc
Sexual-orientation bias
In 2010, law enforcement agencies reported 1,470 hate crime offenses based on sexual-orientation bias. Of these:
• 57.9 percent were classified as anti-male homosexual bias
• 27.4 percent were reported as anti-homosexual bias
• 11.4 percent were prompted by an anti-female homosexual bias
• 1.4 percent were the result of an anti-heterosexual bias
• 1.9 percent were classified as anti-bisexual bias
Support our reporting -- Follow the MFP.