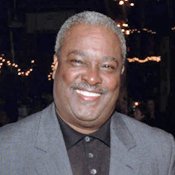 The Jackson Zoo and the Jackson Public School District will not request an increase in funding for fiscal year 2011 from the city; however, the Jackson-Hinds County Library System is likely to come up short without the city's financial support.
"Right now we're just trying to maintain the same quality of service we have always offered the public," Jackson-Hinds Library System Executive Director Carolyn McCallum told city council members yesterday at a budget hearing.
The library system is requesting a 15 percent increase over last year, or $224,879, from the city of Jackson, and an increase of $227,414 from Hinds County to cover shortfalls due to cuts in state funding and a tax reduction on devalued Hinds County properties.
For fiscal year 2010, the city allocated $1,495,409 to the library system and the county contributed $1,492,874. The library system's increase request would bring the city's total contribution to $1,720,288.
McCallum told the Jackson Free Press that the Mississippi Library Commission recommended that library systems cut their budgets by 10 percent for fiscal year 2011, a reduction that could mean cuts in library operating hours.
Council President Frank Bluntson, pointing out that students needed to use public library computers to finish critical school work, asked Mayor Harvey Johnson Jr. to consider a property tax increase dedicated to funding library operations.
Johnson advised against the tax increase during a tough budget year, explaining that city residents, who make up 70 percent of Hinds' tax base, could get hit twice if both the city and the county responded to the library system's budget request with a tax hike.
"For every Hinds County tax increase, (city residents are) getting an increase as well," Johnson said. 
 "When it comes to a taxpayers' standpoint, it's not fair."
Jackson Public School System officials made no additional budget requests of the city this year, despite a $9 million reduction in state funding and minimal growth from local revenue. JPS Superintendent Lonnie Edwards told the council that the district owns 100 buses that are more than 10 years old and uses a 20-year-old telephone system. The district also needs to fund technology installations for three new schools that the district is completing this year.
The school district received $75.4 million from municipal ad valorem taxes, and expects to receive $72.5 million according to its fiscal year 2011 adopted budget. JPS Chief Financial Officer Sharolyn Miller said the district managed to cut $9 million from the budget by reducing the number of teacher work days by four (to 187 days) and eliminating 125 unfilled teacher positions. Schools and district administration also reduced staff workdays by four days.
"These reductions will not affect classroom structure," Miller told the council.
The Jackson Zoological Park is also not asking for any increase to the $879,800 the city of Jackson has budgeted for it, but did request that the city make at least $300,000 in repairs to meet Association of Zoos and Aquariums accreditation requirements.
"We have numerous repairs we need to make to maintain AZA accreditation," said Jackson Zoo Executive Director Beth Poff, explaining that the park required work around the chimpanzee enclosures, among other things.
Poff added that the park has suffered decreased revenue from ticket purchases; most likely due to the economy, and that the park is removing its elephant exhibit to cut costs. The Jackson Zoo Board of Directors' announced last month that they would remove the elephant exhibit because of an AZA requirement stating that at least three elephants need to be housed together. The cost to house an additional elephant and construct a new exhibit would cost $8 or $9 million.
Johnson said he would commit the city Public Works Department to make $300,000 worth of work in the park, which Poff said would be enough.
"In a perfect world, with immediate accreditation concerns, what we need is about $400,000 worth of improvements, but we're getting about $89,000 from the state, so we may have everything covered," Poff said. "But there's probably $1 million worth of needed things we could use fixed or improved to keep our accreditation going."
More stories by this author
Support our reporting -- Follow the MFP.