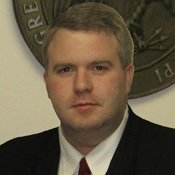 The Public Service Commission ordered Entergy to stop dodging an audit yesterday, threatening the company with subpoenas if it does not comply. Horne CPA, which is conducting two fuel adjustment audits of Entergy on behalf of the PSC, informed the state regulator in a Sept. 21 letter that Entergy is virtually dousing every page of information the CPA firm requests with gallons of lawyers.
"Outside counsel for Entergy appear to have a significant interest in the audits we are performing," Horne accountant Ann Cleland wrote. "We have witnessed an extraordinary level of attorney involvement in every aspect of our process, from meeting with Entergy personnel to sending simple requests for audit evidence as invoices. This may very well be the way that Entergy operates their business on a day-to-day basis, but it creates a high level of confusion and information that is not always consistent from one party to the next, and certainly results in a higher level of complexity than would be expected for an audit such as this."
In January, the Public Service Commission refused to endorse a Public Utilities Staff audit of Entergy's 2008 fuel adjustment rates on Mississippi customers, arguing that the PUS did not check to see if Entergy had truly sold the cheapest available power to its Mississippi customers. Attorney General Jim Hood also alleges Entergy overcharged Mississippi customers through unfair trading practices in an ongoing 2008 lawsuit.
Public Utilities Staff officials responded to commissioners in January that PUS had fulfilled the letter of the law regarding its audit duties—which did not include verifying Entergy's power purchases. Commissioners have yet to endorse the audit, however, and instead hired Horne CPA to conduct an independent investigation of the power company. Commissioners say this is the first audit of this nature performed by an entity outside of PUS.
"We just want to make sure that Mississippi customers are getting the absolute cheapest electricity Entergy can provide them," Commissioner Brandon Presley told the Jackson Free Press. "We're just doing what we were elected to do."
But Horne CPA reports that Entergy has been slow to hand over information required for its audit. In September, accountants requested documents for 813 individual energy purchases, but received appropriate responses "for only six of those transactions," according to Cleland's Sept. 21 letter. As a result, Cleland informed the PSC that the CPA firm has been forced to involve "more senior audit personnel than is typical" for audits of this size and complexity in an effort to keep the numbers accurate.
On Wednesday, the PSC reacted to the Horne CPA letter by ordering Entergy to fully comply with the firm's requests by the end of the week.
"We told them that they had until Friday at 5 o'clock to relieve any problems or that the commission would reserve its right to start issuing subpoenas. We're giving them a window to work out how they're going to transfer this information, and if they refuse we won't have a choice but to subpoena," Presley said.
Entergy spokeswoman Mara Hartmann said Entergy would be working with the CPAs to get the information in before the end of the week. "We're audited all the time, and because of the regulation, it's a complex industry. I think Horne is realizing that, and we're working through the issues," Hartmann said, adding that Entergy crowded the CPA's information requests with attorneys because of the ongoing litigation the company has with the state attorney general's office.
Commissioner Lynn Posey said he is confident Entergy will comply with PSC's demands.
"All of that, to my knowledge, is as good as resolved, I think. There was a misunderstanding, I am told, and if it is not completely reconciled today then it will be reconciled by Friday," Posey said, adding that he expected letters of confirmation from both Entergy and Horne CPA, otherwise "the commission stands ready to take action.
More like this story
More stories by this author