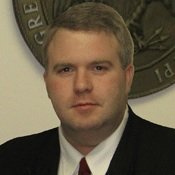 Mississippi Public Service Commissioner Brandon Presley said he wants Entergy to reimburse rate-payers with checks for offenses found in a Dec. 9 FERC ruling, rather than credits to monthly bills.
Stories this photo appears in:
Read the ruling (PDF)
A Federal Energy Regulatory Commission judge ruled last week that Entergy Corporation has been selling overpriced energy to Mississippi customers.
A majority of the Mississippi Public Service Commission revised their April 29 decisions yesterday that would have capped the cost of a Kemper County coal plant at $2.4 billion, raising ...
Development
Mississippi Power Company will file a motion this week asking the Mississippi Public Service Commission to reconsider its April 29 order for Kemper County IGCC Project. The MPSC approved the ...
Read the Public Service Commission's Order (PDF)
Hurricane
Jackson accounting firm Horne LLP faces criticism for the second time in two months after a Feb. 18 audit by the Department of Homeland Security's Office of Inspector General reported ...
UPDATED January 15, 2010
The Mississippi Public Service Commission certified an annual audit of state power suppliers for the Legislature, but with reservations. Commissioners Leonard Bentz and Lynn Posey voted to approve the audit—a ...
Politics
Mississippi Public Service Commissioners predicted last week that they may have difficulty approving an audit of Entergy's fuel purchases prices.
The Public Service Commission ordered Entergy to stop dodging an audit yesterday, threatening the company with subpoenas if it does not comply. Horne CPA, which is conducting two fuel adjustment ...
Business
The Mississippi Public Service Commission will be getting $824,901 to better watchdog the power industry. This morning, District 1 Rep. Travis Childers announced the grant award from American Recovery and ...
Business
Northern District Public Service Commissioner Brandon Presley lashed out at fellow commissioners Lynn Posey and Leonard Bentz after the two refused to vote on a proposed Mississippi Ratepayers' Bill of ...
Politics
Among the budget bills that failed to get to the governor's desk earlier this week were appropriations to fund the Public Service Commission and the Public Utilities agency. Without funding, ...