I am Hip Hop! From my many battles with the JFP faithful over the negative aspects of rap music, you know Ive lived and breathed the music for over 15 years. What Ive found is that there are many of you who grew up with hip hop. Still love the music, still love to see good live hip hop music, and would STILL buy it if you felt it spoke to the older hip hop head. Many of you wouldnt mind going to see a good hip hop show if you knew you werent going to be yelled at, threatened, called a "b" or "h", and made it through the night without witnessing a fight or shooting. Such has been the case in Jackson and I know its prevented a lot of you from supporting the local scene.
Well, in light of my words at the JFP Best Of party, I want to turn you guys on to the new breed in Jackson Hip Hop. I want to invite you to a show where you can remember all of the GOOD things you remembered about going to a hip hop show. Good music, dancing, bobbing your hands, and waving your hands carelessly even if you didnt know the words or heard the song on the radio. Where white folks, black folks, young hip hop lovers and those who are 35 and up(yes you guys grew up in the hip hop era) can come see a show and not be offended with vulgarity but can be entertained. You dont have to be YOUNG to enjoy what REAL HIP HOP music is. You probably associate it with all the bad things. But I really want to show you guys what the music i fell in love with is all about.
This Saturday, March 28th at Hal an Mals is the "I LOVE HIP HOP" Tour. Featuring myself, Skipp Coon, 7even Thirty, 5th Child, and PYinfamous beginning at 8pm. No misogyny, no outright violence, no fighting, no having to look over your shoulder, no wack lyrics, just GOOD MUSIC. Good music that whether you like jazz, blues, folk, or country you will be a fan of these guys. We need your support.
So...In honor of this show on Saturday if you're 45 or under I KNOW you have a favorite hip hop moment, song, group, or lyric that you have never forgotten. What is it?
See you Saturday.
Previous Comments
ID

145020

Comment

Dont take my word for it check these guys out..Here's a sample of what you will hear Saturday. www.myspace.com/pyinfamousmusic www.myspace.com/5thchildmusic www.myspace.com/7eventhirtysounds www.myspace.com/skippcoon

Author

Kamikaze

Date

2009-03-24T09:30:25-06:00
ID

145021

Comment

Elvis was a hero to most but he never meant s*** to me he was a stright up racist that sucker was simple and plain m***** f*** him and john wayne...cause i am black and i am proud, i am hyped and i am amped most of my heros don't appear on no stamp! - Fight the Power, Public Enemy I might've failed to mention that this chick was creative but once the man got you well he altered her native told her if she got an image and a gimmick that she could make money, and she did it like a dummy now I see her in commercials, she's universal she used to only swing it with the inner-city circle now she be in the burbs lickin rock and dressin hip and on some dumb s***, when she comes to the city talkin about poppin glocks servin rocks and hittin switches now she's a gangsta rollin with gangsta bitches always smokin blunts and gettin drunk tellin me sad stories, now she only f***s with the funk stressin how hardcore and real she is she was really the realest, before she got into showbiz I did her, not just to say that I did it but I'm committed, but so many n***** hit it that she's just not the same lettin all these groupies do her I see n***** slammin her, and takin her to the sewer but I'ma take her back hoping that the s*** stop cause who I'm talkin bout y'all is hip-hop! - I Used To Love H.E.R, Common Sense!

Author

Big Tee

Date

2009-03-24T09:34:30-06:00
ID

145023

Comment

ahhhh..Public Enemy..when being conscious was cool..AND you could sell records "I got a letter from the government, the other day. I opened and read it it said they were suckers. They wanted me for their army or whatever, picture me giving a damn I said never." Or..."When the..scene unfolds. Young girls 14 years old expose themselves. To any Tom, Dick,and Hank, got mo, stretch marks than these girls holl'n they got rank. See Sega aint in this New World Order. them experimenting with Atlanta, Georgia. United Nations overseas, train, asassins, do search and seize without knocking or asking." Goodie M.O.B (Soul Food album. one of greatest albums of all time)

Author

Kamikaze

Date

2009-03-24T09:49:04-06:00
ID

145028

Comment

The Chronic. Best.Rap.Album.Ever.

Author

Jeff Lucas

Date

2009-03-24T10:30:20-06:00
ID

145032

Comment

The Chronic is definitely one of the best for me. and when I say my top 5 or 10 etc..I include these albums in with the other genres. The albums that compete with the Led Zepplin and Beatles albums..the chronic is there for me. Outkast's SouthernplayalisticCadillacMusik, goodie M.O.B's Soul Food, Public Enemy, It Takes A Nation of Millions, Run DMC, Raising Hell, Nas, Illmatic

Author

Kamikaze

Date

2009-03-24T10:59:32-06:00
ID

145033

Comment

'The Chronic' is also a sentimental favorite because it was the first CD I ever bought and I still have it in my collection although I rarely play it these days. I also have fond memories of bumping PE in my college years. My friends would play it while we were riding thru the MSU campus some evenings, virtually daring campus security or members of a certain white fraternity we had beef with to say something to us.

Author

Jeff Lucas

Date

2009-03-24T11:18:42-06:00
ID

145036

Comment

Yes, I can still see myself...shades, black leather jacket, white turtle neck sweater, blue jeans (levi's of course), k-swiss tennis shoes and leather African medallion sitting in my black Ford Escort GT listnening to X-Clan - Funkin' Lessons...I returned from the stone crib, bringing verbal milk, a stool, and a bib,Be filled of the black sap, from the tri-womb, it flows fully un-attuned,wheat bread, tastey jam, come take a stroke to the rhythm of the grand-verbalizer comin' from the temple of void, crown from a hat, man from a boy,onward ride as I talk of Rah, converse with Horace, create with Ptah, arrive to Geb, to roar with Bast, "Aton Tamu" as I ride the raft, roof of the world I sit, crosslegged, right over left,drums of dance to drums of war, who knows the score? Speak no more,who watches down with the eyes of black? to the east blackwards, sissssiiiiieeeees!

Author

Big Tee

Date

2009-03-24T11:58:28-06:00
ID

145048

Comment

Vaaaaaaanglorious! OMG. Folks were NOT ready for Xclan. They had a Great Stage show. complete with ceremonial march to the stage in full African regalia. Brother J was a great lyricist as well. Great voice. First piece of hip hop vinyl I ever purchased(because my Kiss LP's were my FIRST vinyl purchases)..was UTFO Roxanne, Roxanne...what ya know bout DAT!

Author

Kamikaze

Date

2009-03-24T13:06:17-06:00
ID

145050

Comment

Back when cassettes were still en vogue, I had NWA's "Straight Outta Compton" and Ice Cube's "Death Certificate". My mom didn't want me listening to Ice Cube and she never saw my NWA. I also had Tone Loc and MC Hammer's Please Hammer Don't Hurt 'Em[.i]. Another good thing about the early days of rap was when LL Cool J and Kool Moe Dee used to dis each other.

Author

golden eagle

Date

2009-03-24T13:23:27-06:00
ID

145056

Comment

yep..beefs that were all about skills, punchlines, and emcee swagger..now they become full-fledged street beefs..going off wax and into the court dockets..Remember seeing LL at the Ms Coliseum 3 times..The most memorable when he came out of the speaker and the shows intro then half way through drove the corvette on stage!!! That was the Nitro tour..Now we cant get any big tours cuz our s**thole of a coliseum only holds 8500 people. tours will not even "look" at your city unless you have 12-15,000 seating capacity. Another reason GOOD LIVE HIP HOP has been lost in Jackson

Author

Kamikaze

Date

2009-03-24T15:00:39-06:00
ID

145071

Comment

I remember those days Baquan. I also remember the pure electric buzz that floated around Jackson in anticipation of the day that Snoop's first album came out..I remember staying in Windsor Park apts on clinton Blvd..bumping the chronic EVERYDAY and remember the night i bought Doggystyle from Camelot in the Metro..yes! CAMELOT! remember that.

Author

Kamikaze

Date

2009-03-25T08:50:04-06:00
ID

145081

Comment

Kaze, you went waaaaaaaaayyyyyy back! Camelot music store was the spot! Not only did they have to fresh and new as far and hip-hop/rap was concerned but I could always find a great Prince single/b-side! I would stay in there all day...literally!

Author

Big Tee

Date

2009-03-25T11:16:00-06:00
ID

145099

Comment

It WAS the spot...AND I used to work there. Oh how my rap collection (ahem) "grew" during my employment there lol...My cassette game is sick..It needs a doctor..fo real..bumping Still Standing buy goodie ON TAPE in my truck right now..I have the blessed cd/tape hookup in my yukon...oh boy!

Author

Kamikaze

Date

2009-03-25T15:04:41-06:00
ID

145189

Comment

If you havent: check these guys out. hope to see th JFP faithful there! sat. nite 8pm hal and mals! http://www.myspace.com/pyinfamousmusic http://www.myspace.com/5thchildmusic http://www.myspace.com/7eventhirtysounds http://www.myspace.com/skippcoon

Author

Kamikaze

Date

2009-03-27T10:05:15-06:00
More like this story
More stories by this author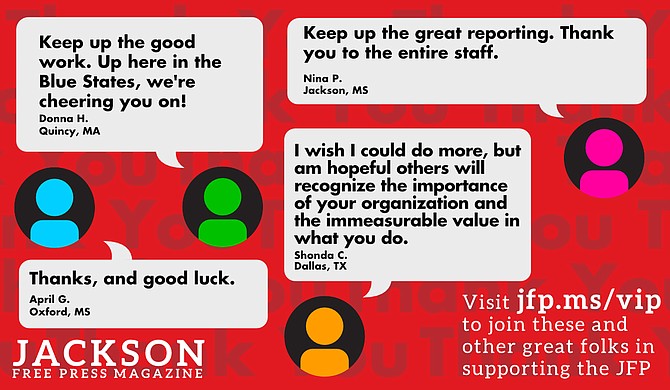 Thanks to all our new JFP VIPs!
COVID-19 has closed down the main sources of the JFP's revenue -- concerts, festivals, fundraisers, restaurants and bars. If everyone reading this article gives $5 or more, we should be able to continue publishing through the crisis. Please pay what you can to keep us reporting and publishing.