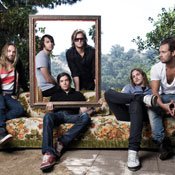 The Jackson Arts and Music festival —Jubilee!JAM—has brought the city world-class acts since the 1980s. They continue the tradition this year with a host of national and local musicians and artists. Here are just a few of them.
Carolina Liar
Friday, 8:15 p.m.
If you 've never heard Carolina Liar 's music, think Keane meets the Fray, and you 'll have a pretty good idea of what the indie-pop band has to offer. Lead vocalist Chad Wolf started his musical career playing in coffee shops and eventually interning with renowned songwriter Diane Warren before seriously delving into his music. The band 's current 12-track album features songs covering a range of themes, including love lost, life 's confounding nature and the thrill of new changes. Although Wolf, who has long blonde hair and a scraggly mustache, looks more like he 'd fit into a music genre with the likes of Nickelback, his music is honest without being cliché and a refreshing addition to the JAM lineup.
Medeski, Martin & Wood
Friday, 10:30 p.m.
I would argue that while Theivery Corporation owns the instrumental world-groove genre and Explosions in the Sky dominates instrumental indie-rock music, Medeski, Martin & Wood triumph in instrumental experimental jazz. The trio 's music recalls the sounds of 1970s funk to Cole Porter jazz standards to Ursula 1000-esque big band swanky music —and quite well. Defined by many as an "avant-groove " band, MMW emerged in 1991 in Brooklyn with a fresh, funky sound and skilled musicianship. Since then, the three men have toured with acts such as Phish and released more than a dozen albums. Keyboardist John Medeski has even teamed up with North Mississippi Allstars to create a blues-gospel side project. These guys know good music; don 't miss out.
Guster
Friday, 10 p.m.
The members of Guster met in the early '90s at freshman orientation at Tufts University, started writing songs together and released their first independent album three years later. They 've been making music together ever since, making their mark on alternative rock. Reminiscent of bands like Fountains of Wayne and Death Cab for Cutie, Guster broke into the mainstream with "Lost and Gone Forever " on the Sire Records label. In recent years, band members have become more eco-conscious, touring in 2006 on biodiesel fuel and teaching college audiences about environmental responsibility.
JJ Grey & Mofro
Friday, 8:45 p.m.
With a name like JJ Grey & Mofro, it 's difficult not to imagine a down-home, gritty sound. And that 's exactly what this act has. Infusing elements of blues, funk and rock, JJ & Mofro follows in the southern music tradition of narrating songs, rather than haphazardly throwing together clever-sounding lyrics. After a few minutes, you 'll find yourself swaying your hips —or at least bobbing your head —to the raw sounds of electric guitar, saxophone, trombone, trumpet and drums. Sounds like a good time to me.
Daddy
Friday, 6:30 p.m.
Although Will Kimbrough and Tommy Womack usually perform their acoustic alt-country set alone, they have called in some support for their Jubilee!JAM show. Veteran country musicians Dave Jacques, John Deaderick and Paul Griffith will join them in Jackson as Daddy. The band has a bluesy, country sound anchored by twangy guitar, harmonica and shrill tambourine lines. Songs cover subject matter like parental advice to kids in "Early to Bed, Early to Rise, " and awkward adolescence in "He Ain 't Right. "
David Banner
Saturday, 11:30 p.m.
It 's good to see Jackson 's native son perform a big show in his hometown again. Banner, who rapped in his early carrier with local activist/businessman Brad "Kamikaze " Franklin, burst onto the national stage in 2003 with the successful album "Mississippi: The Album. " Banner 's verses are catchy and gritty, and this hulk of a rapper never forgets to give a nod to his roots. His latest album, 2008 's "The Greatest Story Ever Told " steps up the bar for Banner, showing his musical maturation. Having collaborated with musicians such as Chris Brown and Yung Joc, Banner only gets better as the years pass.
Blue Mountain
Saturday, 4:30 p.m.
Jackson favorites Blue Mountain return to the City With Soul after a short musical hiatus. Pulling from their Mississippi upbringing, Cary Hudson, Laurie Stirratt and Frank Coutch produce a folk, bluesy country sound not matched in caliber by other bands in the same vein. The trio sings about love, rye whiskey and southern landmarks in a fashion that stirs the soul and evokes the feeling of late-night, backporch jam sessions. Last year, the band released their newest album, "Midnight in Mississippi, " which Hudson described as a nod to their early, more stripped-down recordings.
Tantric
Saturday, 8 p.m.
There is life after grunge, and it 's called Tantric. The heavy metal band from Louisville, Ky., has been compared to fellow rockers Korn and Creed and garnered notoriety in 2001 with its single "Breakdown. " Although the group has experienced its fair share of turnover, the additions to the band have only strengthened its sound. Marcus Ratzenboeck rounds out the group 's sound with raw, affecting electric violin variations. Tantric is set to release its newest album, "Mind Control, " in early August.
Dickey Betts & Great Southern
Saturday, 10 p.m.
A founding member of the Allman Brothers Band, Dickey Betts formed Dickey Betts & Great Southern after ABB split in 1976. Betts is one the most skilled guitarists alive today —I mean seriously, "Ramblin Man " is probably the single most difficult song to play on Rock Band —and his voice has a distinct, recognizable heavy quality. If you 're a fan of plain ole good music, or of the Allman Brothers, don't miss this show.
Be Fair, Y'all
This year's Jubilee!JAM Arts Fair is bigger and better with more than 60 visual artists and activities for the family. And it's all free. From 9 a.m. to 3 p.m. Saturday, June 20, festival-goers get into the gate free of charge and can enjoy local artwork from the likes of Ron Blaylock, P. Sanders McNeal and Wyatt Waters, to name a few. Local musicians such as Scott Albert Johnson, Jesse Robinson and The Colonels will also give free shows.
Visit http://www.jubileejam.com for more artist lineups.
More like this story
More stories by this author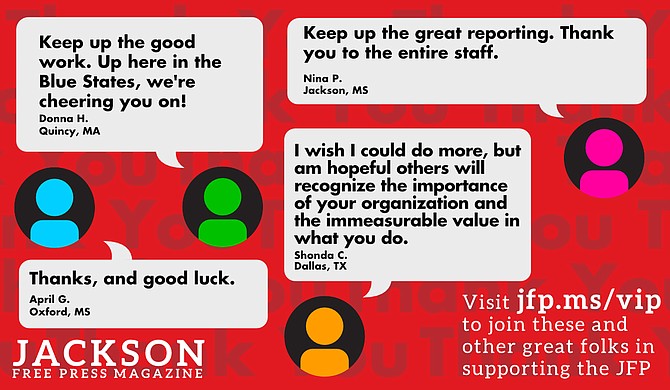 Thanks to all our new JFP VIPs!
COVID-19 has closed down the main sources of the JFP's revenue -- concerts, festivals, fundraisers, restaurants and bars. If everyone reading this article gives $5 or more, we should be able to continue publishing through the crisis. Please pay what you can to keep us reporting and publishing.