After being away from home for three years—only dropping in to pick up left-behind items, or for holiday feasts, or (the more popular) "Can I have some money for fill-in-the-blank?" visits—I forsook my independence and moved home. Donna Ladd had just offered me what was a seemingly unattainable dream job at the Jackson Free Press, which required a daily trek up I-55 North from my apartment in Clinton, and my roommate was moving back onto Mississippi College's campus. I thought it was God's way of saying I should move home—I was going to be roommate-less, and why should I have to waste all that gas driving 40 miles each day? I would be rent-free, carefree and just plain free to spend time with my family before I moved away for good.
I knew that it would be bittersweet to live at home again and was nervous about the transition. But when you've got family, nothing can go wrong, right?
When I returned to classes and began moving around in different circles about town, people would ask how the apartment was, to which I would always reply with shame, "Actually, I moved back home. You know, trying to save money," flashing an uneasy smile coupled with some embarrassingly awkward hand gesture like "the guns."
My mom was delighted to have me home, and even though he never came out and said it, so was my dad. But, despite my tendency to only eat and sleep at home, my mom tried to make my return mean something special.
My mother's family is a large, southern bunch of people with the innate love of laughter. My mother is no exception. While my mom never wanted to participate in any of my "crazy" pastimes like rafting or concert-going—my mom often calls me "one of those free spirits"—she is always up for mom/daughter time.
You see, my mom is a goofy mom. I mean dance-in-the-kitchen-with-the-refrigerator-doors-to-the-sound-of-the-"Battlestar Galactica"-theme-song-playing-in-the-background-from-the-TV-in-front-of-my-dad goofy. When I was younger, I saw this character trait as a source of humiliating inhibition. Now that I'm older, I see it as simple joy for life. Why walk around looking dour all the time?
A few years back, my West Virginia grandmother participated in a trip to Tunica, Miss.—of all places—with a group of senior citizens. Because we are so close, my dad thought it best to go visit his mother, so we all piled into his Saturn and drove in the direction of the boats.
After several miles without signs pointing the way, my dad, like most men, refused to admit we were lost. My mom, however, knew we were lost. She had a certain sense about things. We flagged down a man on the side of the road—much to my father's chagrin—and my mom leaned out of the window with a glowing smile and told him we were going to Tunica.
"How lost are we?" she asked him. "Lady, you are bad lost," the scraggly man replied, leaning back for emphasis.
My mom burst into uncontrollable laughter. My dad didn't think it was funny. I didn't think it was funny, either, at least not at first. I was tired of sitting on the hot leather seats on the hot July day, and didn't find humor in perpetuating the excursion further.
But my mom has a way of wearing you down. Soon, we all were laughing—even my dad tried to suppress a smirk—and we laugh about it together every time one of us gets turned around (which is more often than it should be, really.)
Although I've never admitted it, it's been my parents who have given me a love for what I do, especially my mother. When my mother graduated from the Ole Miss journalism program, she left her family in Oxford and traveled to Jackson to become a reporter.
Black reporters weren't as prevalent back then—especially in Mississippi—and she was hit with a double whammy by being female. But my mother embraced who she was, and walked into The Clarion-Ledger offices and became their first black female reporter.
When I was 9 years old, she wrote a book for me, "Stanley the Computer," whose protagonist was Maggie, Stanley's only human friend. She printed it, let me illustrate it and bound it between two colorfully painted pieces of cardboard. The idea that she could write a story seemed so elusive to me at that age. I thought it was impossible to create something so beautiful without the help of others. I treasured that book for all of my childhood.
Later as a teenager, I discovered my mother's soulful poetry from her college years. I loved the way each line from "Black Man" rolled off the tongue with such tender vigor. It inspired me to begin writing my own poetry that I performed at open-mic nights around the city.
But I never realized her influence until much later. When I started out at Mississippi College as a journalism student, family friends would say, "Just like your mother" or "Just like your father."
At first, it angered me to think that I lacked originality; I couldn't even muster enough independence to select a major like art or science. But I've come to appreciate the "family business." I've come to appreciate the talks I've had with my mother over media ethics, and I share my hopes and dreams for the future with her.
Since I've moved back home, my mother has tried to provide me with all the tools I will need once I leave her and enter my own household. She never got to ask her mother some of the tough questions before she died, and my grandmother had even less time with her mother.
My mother has tried to tell me how to be a good wife and mother, a good journalist and writer. But just having the privilege to be close to her for these months, to watch her and recognize her zest for life and the fullness thereof has been the utmost gift, the greatest lesson I could ever receive before I move on in the world.
Emulating my mother is my goal in life, and even though I don't always show it, I know will miss her beckoning calls to dance in the middle of the kitchen.
Previous Comments
ID

129580

Comment

Great story, Maggie. After reading this, something just hit me: Your last name is Burks. Are you related to the guy who use to do the sports on a local station?

Author

LatashaWillis

Date

2008-05-10T11:52:34-06:00
More like this story
More stories by this author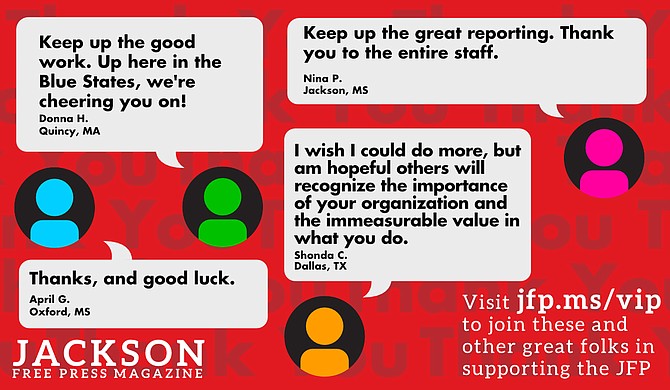 Thanks to all our new JFP VIPs!
COVID-19 has closed down the main sources of the JFP's revenue -- concerts, festivals, fundraisers, restaurants and bars. If everyone reading this article gives $5 or more, we should be able to continue publishing through the crisis. Please pay what you can to keep us reporting and publishing.