I think most of us women have had that friend at some point, and if you don't remember that friend, then I bet you were that friend. That friend was the one girl we really, really wanted to be. She made us laugh. She retained our confidences. She was strikingly beautiful and fiercely loyal, and we envied her just a bit, but loved her even more.
"Jen" was my friend. She was the first girl I met in junior high, and I can't think of anyone who influenced my life more than her during adolescence. I was absolutely horrible at adolescence, and she was just so damn good at it. With kitten-green eyes, perfectly flown-back '80s hair, her sense of style unmatched, she could charm the lunch money off any boy in our class. She was opinionated, outspoken, undaunted in her convictions. She would not allow disrespect toward her friends.
We endured all those teenage rites of passage together, and she probably knows more of my skeletons than anyone on this planet. We loved each other like sisters, and all those years we had together are very well documented in letters we passed between classes.
Somewhere through the years, we lost touch. She moved out of state; I headed off to college. She visited some, but I lost her along the way somewhere. Once during a visit, I met her new boyfriend, the one she went on to marry. I remember the night he hit her under the street lamp where she and I once traded secrets. Looking back on it today, that one moment is a secret that deserved communication. She deserved more than she was being given, both by a man who would hurt her and a friend who would ignore it.
That moment has haunted me many, many times. I like to believe that it never happened again. I like to believe that the Christmas postcard I receive of her family is exactly what the photograph wants me to believe. I see those green eyes and believe that my strong-hearted friend from so long ago would never compromise herself for anyone or anything.
But a simple Google search tells me otherwise. Results tell me that once a man hits a woman, odds are the cycle continues. I find that battered women are kept from their friends and isolated from society. Plus, I don't own any rose-colored glasses in the abuse arena, and my gut has always told me that I should have reached out to her more.
Every 15 seconds a woman is assaulted by a boyfriend or husband. Homicide is the No. 1 killer of pregnant women, and the perpetrator is almost always the woman's partner. One in three teenage girls are in abusive relationships. Around half of marriages at some point include violent behavior. And Mississippi is No. 1 for states where men kill women. The statistics are scary, and they are couched with mentalities blaming the victim or a simple "it's not my business."
But it is my business. In the waiting room of the dentist's office the other day, a woman showed me pictures her daughter who was due in court. The pictures showed a woman with her jaw wired shut, her face so bruised I could not tell the true color of her skin and eyes that clearly relayed a woman whose spirit had literally been beaten away.
Her mother asked me: "Does this look like a misdemeanor to you? He wanted to kill her. He told her he wanted her dead. Her jaw is broken in half. This is a felony. This is attempted murder."
So I'm wondering, did her mother know he was capable of attempted murder? Or had she seen the signs, and blown them off as "none of my business"? Had the daughter wanted to get away but couldn't? Did she wonder how she would support herself? Or did she try to get away, and in the process get her jaw wired shut?
Did the violence escalate from one slap to a broken jaw so gradually that a broken spirit did not really notice the change?
This is our business. It's half of our marriages at some point. One quarter of us are living a daily cycle of violence. Open your eyes to those numbers in the grocery store, and make sure you notice the children, too. Spousal abuse increases child abuse by a whopping 1,500 percent. And more times than we really notice, the end result is homicide.
The abuse crosses all social, race and economic lines. For each woman, there is a unique story of why she stays or what finally broke the spell for her to leave. Women stay for the children. They stay because they're afraid to leave. They stay for reasons too numerous for one column, but it's time we stop blaming and start empowering.
We all deserve safety and dignity. No more excuses. We owe our girlfriends more than we've given them.
Previous Comments
ID

70148

Comment

Repeated from another post: Before anyone gets into a relationship - and perhaps especially if you've ever been in an abusive relationshipREAD THIS and THIS. These stories deal primarily with workplace bullying but I think it is still HIGHLY relevant to relationship abuse. It's a gold mine, believe me!

Author

Philip

Date

2005-06-09T15:51:55-06:00
More like this story
More stories by this author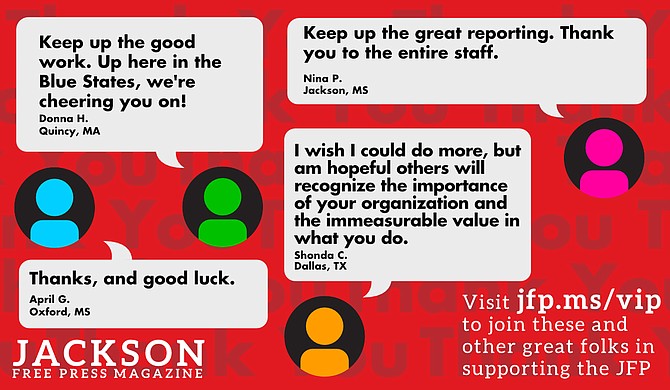 Thanks to all our new JFP VIPs!
COVID-19 has closed down the main sources of the JFP's revenue -- concerts, festivals, fundraisers, restaurants and bars. If everyone reading this article gives $5 or more, we should be able to continue publishing through the crisis. Please pay what you can to keep us reporting and publishing.