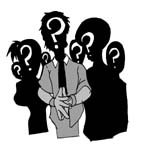 I sat on Belhaven College's campus, on my lunch break, right after school had finished for the year and summer school was beginning. I watched as people came in and out, very rarely seeing any face twice.
I saw three band mates, outfitted in tight, ripped jeans, and graphic band T-shirts, sitting on the curb, discussing their song lyrics while studying logarithms. An artist, splattered with paint, and her boyfriend who looked literary with a Samuel Beckett short story in his hand, walked their dog. Another artist bolted through the front doors of the Union with his portfolio in hand, late for something that could determine his career, perhaps. I saw soccer players outfitted in white, falling in the mud, and loving it. I saw little evidence of the stereotype that is often attributed to the college.
"People think that Belhaven students are all up tight because it is a Presbyterian school, but they are not all that way," says Belhaven senior Danielle McCollum, 21. "It is about a 50/50 ratio. One half devoted Christians, the other half, not really.
"Some students are there for religious reasons, and others are there for sports and scholarships. The athletes and people who are there for other reasons are the ones who sit in the back of the chapel and make up these stereotypes," she says.
Earthy or Urban?
Georgia Fyke, a Belhaven sophomore who works at Rainbow Whole Foods, says the stereotype that the college is filled with stuck-up conservatives is not true. She points to three general categories of students: people who sleep through chapel; the super religious, home-schooled, sheltered types; and then everyone else.
Belhaven is, "über-not-conservative," Fyke says with persuasive hand motions and a tone of conviction in her voice. Fyke says she can always tell the difference between Millsaps and Belhaven students in the grocery store: the Belhaven students seem more earthy, and the Millsaps students are always dressed more urban.
One stereotype pairs Belhaven with Mississippi College because, the reasoning goes, they are both filled with Bible-thumping tightwads, or words to that effect. It is true that the administrations of both colleges try to enforce stricter "morals" than the other schools in town. For its part, Mississippi College has a bold reputation of strict rules and standards. It does not have fraternities; it has social clubs and "tribes." It does not have official dances; it has foot functions.
"There are dances every weekend. We just cannot have them on campus because some alumni who donate money do not want the rules changed," says Griffin Lewis, 21, a senior at Mississippi College.
"Just because it is a Baptist college doesn't mean there isn't drinking and drugs, just like there is at any college." Griffin, whose response is similar to that of many Belhaven students, chose Mississippi College because he wanted to go somewhere small—not because of its religious regiments.
Likewise, McCollum went to Belhaven for its ballet opportunities, not because of its religious framework, and Fyke went for the art program. Therefore, the conclusion can be drawn that, yes, the Bible Thumpers are present, but then there is everyone else.
Rich Kids Seeking Shelter?
TJ Jackson stands, knees locked, curly hair covering the tops of his eyes, arms stretching across the counter of Cups as if they were extended through the air with a baton in his right hand. If he could do anything in the world, he would be the conductor of the BBC Orchestra in London, he says with a dream-like grin. Jackson, 19, a sophomore, came to Millsaps to study music—thanks completely and solely to the scholarship money.
Now that he is here, he has become a part of the hippie community. I mention the stereotype that Millsaps is made up of sheltered rich kids and hippies. He responds quickly, "I am part of the hippie group, and I know there aren't very many of us."
Jason Jarin grew up in a boarding school in the Philippines; when he returned home after graduating at 16, he didn't have much time before the upcoming fall. He had to act fast. His parents would pay for him to go to Millsaps and be close to home, so he took his easy option for the first year. He is now a senior, and he hasn't left yet.
"Yes, there are a lot of sheltered rich kids, a good group of hippies, and then there is the rest of us," he says as he sips coffee and flashes a grin. He went on to say that "Millsaps does have an element of real-world emergence, a rude awakening. Yes, we have a lot of rich kids, but if we didn't have the hippies, and the people with different interests, it wouldn't be such a rude awakening," he adds.
Football, Yes, But What Else?
You've heard the stereotypes: Jackson State is fun. Jackson State has a great campus. Jackson State alumni, faculty and students fill the streets on game days. And, unfortunately, Jackson State's academics lag behind other colleges. But, does the school's reputation work for or against it?
For Earnessa Dixon, a 24-year-old graduate of Jackson State, the reputation has done both. The graphic designer says:"When I first was looking for a job, a lot of people turned me away because of JSU's reputation for designing urban graphics. The company I work for now, though, hired me because they wanted that reputation."
What many people locally do not understand about Jackson State is how many African-American families in other states, especially those with family roots in the state, encourage their children to attend the historically black college (HBCU) where tuition is less than at private HBCUs, but the grounding in history and African-American studies is very strong.
Still, many worry that JSU isn't as impressive on the resume. Joecephus Martin, 24, a recent JSU graduate, said, "My friends' parents and siblings warned them against going to Jackson State because they would probably not get a job when they get out because employers will see JSU on their application and think they took the easy way out."
Martin was recently featured as a JFP Jacksonian; he has two steady teaching jobs and has not found his alma mater to be a hindrance at all. He attributes his success so far to the excellent instruction he found at JSU: "Meeting critical thinkers and teachers who wanted you to try to figure out why, not just regurgitate the material made me want to learn." Having hated high school, after college he wants to open a school of his own.
Another negative belief about Jackson State is that there is too much drug use there. Dixon admits that some people at JSU are drug users, but notes that this is true of any college. "JSU is like any college. Some people there use drugs, but not everyone."
Further shattering the stereotype, JSU boasts a strong roster of graduates: Ward 4 Jackson City Councilman Bo Brown; U.S. Secretary of Education Rod Paige, and author Margaret Walker Alexander among them.
Tougaloo: Where the Girls Are
Not all stereotypes are negative, but they sometimes give too much credit to one group and not enough to another. At Tougaloo, it's men who are glossed over.
Larry Johnson, director of institutional advancement at Tougaloo, admits that many Jacksonians view his college as a powerhouse for producing young African-American women professionals. "That is fact," he says, but adds: "It is not just the females, it is the males as well. All you have to do is look around Jackson."
The numbers, though, support the stereotype. In 2003-04, of Tougaloo's student population of 940, 655 students were female and only 285 male.
This image probably comes from Tougaloo's historical emphasis on academics over athletics, careers over jobs, says Tougaloo registrar Carolyn Evans. "Since we are a private school, we have high academic programs; we are not geared toward training anyone to work," she says. "We are expecting to change this; last year, we added baseball and tennis to our athletic programs." She adds that the college wants to change the make-up of the student body to balance out the gender enrollment.
That is not to slight the men there now, though. "But even now, our male alumni are just as successful as the women. Just look at Bennie Thompson; he is a Tougaloo grad," Evans says. Thompson is the well-to-do congressman from Mississippi's 2nd District.
Evans attributes the male/female ratio to some males being intimidated by the environment: "of so much expected of them and being expected to be leaders, movers and shakers throughout their careers."
Since the new athletic programs have been added, Evans says, the number of male student enrollment has increased steadily, and she hopes it will be even higher this year.
Relative Figures Reappear
Another school year dawns, and the stereotypes will continue, some more accurate than others, all limiting in some way, all at least with a grain of truth to them. Meantime, though, a diverse group of Jackson students will keep defying those images and helping the schools broaden their horizons and their appeal.
Georgia Fyke will return to the art studio this year with her spunky personality, red hair and sparkling eyes behind her green glasses. Danielle McCollum will step foot on the Belhaven campus once more, her pink satin ballet slipper straps hanging from the zipper of her backpack. Griffin Lewis will return to Mississippi College abiding by the rules by week and leaving the campus for dances and parties on the weekends. TJ Jackson will continue pursuing his dream to be a conductor and will find his groove among the hippie community of Millsaps once more. Earnessa Dixon will pursue her career in the graphic design world, armed with knowledge and contacts from Jackson State. Tougaloo will continue recruiting men to study among its female powerhouses.
Eventually, these campuses will be enlivened by a new generation with new generalizations made about them. Nonetheles,s they will still be on campus—living, interacting and struggling to discover who they are, to break away from the shelters of their respective pasts, and build a better future for their generation. The more things change, the more they stay the same.
Previous Comments
ID

77755

Comment

The only misgiving I'd have about sending my child to Belhaven would be over the sciences. It is well known that a certain Belhaven associate professor of biology is involved in the Wedge, or "Intelligent Design" movement funded by a conservative think tank, The Discovery Institute. He has submitted papers to The Mississippi Academy of Science (not known at this time if they were accepted for publication). Members of this movement have tirelessly travelled across the country in their effort to effect backwards changes in the teaching of evolutionary biology in public schools. Though they operate under a cloak of pseudoscientific jargon, Prof. Lawrence Krauss of Kansas has stated "Intelligent Design is nothing more than 6 Day Creationism in a cheap tuxedo". Prominent members are retired UC-Berkeley law professor Phillip Johnson, Unification Church member Jonathan Wells (PhD Biology), and mathemetician William Dembski. Dembski even managed to get fired from Baylor University, which I would think is a difficult feat for a born-again Christian (though I hasten to add Baylor has a stellar reputation in science and medicine). While much of their activity remains under the radar, their movments are tracked and updated at such sites as www.ncseweb.org and in SELU Professor Barbara Forrest's recent book "Creationism's Trojan Horse: The Wedge Of Intelligent Design". I realize this is not quite on topic, but any student looking for a career in medicine or biology should keep this in mind, asking hard questions of Belhaven if applying.

Author

corrosiongone

Date

2004-08-24T17:48:04-06:00
ID

77756

Comment

I have even simpler politics for not considering Belhaven... I know to gay men that have been kicked out of the school or a leave was suggested by the administration for being gay. All this from the school in the "liberal" neighborhood. ;-)

Author

kaust

Date

2004-08-25T11:09:39-06:00
ID

77757

Comment

Knol, that's as good a reason as any. Why pay so much in tuition to re-enter the 13th century? I didn't know that part before your post, but I am not surprised. Yeesh.

Author

corrosiongone

Date

2004-08-25T15:54:28-06:00
More like this story
More stories by this author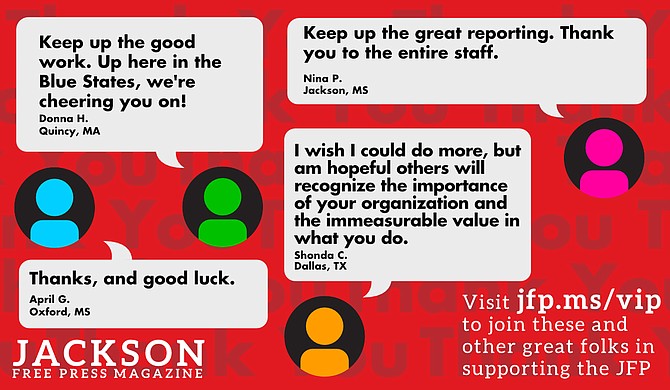 Thanks to all our new JFP VIPs!
COVID-19 has closed down the main sources of the JFP's revenue -- concerts, festivals, fundraisers, restaurants and bars. If everyone reading this article gives $5 or more, we should be able to continue publishing through the crisis. Please pay what you can to keep us reporting and publishing.