You would never guess that the man standing at attention—waiting for me on the sidewalk, dressed in a crisp linen short-sleeved shirt and cuffed khakis, cordovan wingtips softly gleaming—is 90 years old. His bearing has none of the surrender to gravity that usually accompanies that venerable age. Yet, indeed, retired Marine Corps Major General Carey Randall will be 91 in November.
Gen. Randall mixes his past with his present as effortlessly as he recites recipes from memory. "Crawfish pie is as good as it gets," he says, his clean-shaven face glowing as he lists the ingredients and instructions. Sauté pungent vegetables—onion, celery, bell pepper—and seasonings of pepper, red pepper, salt, garlic, as well as a little parsley and some chopped tops of green onions, in butter until tender. Add a pound of crawfish tails so they can, as the general put it, mellow with the bubbling vegetable mixture. Next add a cup of cold water with a couple of tablespoons of flour for thickening. Once thickened, take the dish off the heat, allowing it to rest for an hour before placing it in a partially baked pie shell, and bake in a 400-degree oven for 30 to 40 minutes.
The general's life has been much like that recipe: All of the ingredients needed for success were there. He grew up in Gloster, Miss., where he learned how to cook helping his mother, surrounded by cows, chickens and a garden. He met his later-to-be wife Mary Pearl Appleby, never known by any name other than Apple, in grade school. He earned a master's degree in engineering from LSU where he was the highest-ranked ROTC cadet. He served at the outbreak of World War II as a Marine officer aboard the USS Enterprise until after the Battle of Midway. He then became one of the original members of a new regiment, the 9th Marines, and returned to the Pacific to fight at Guadalcanal, Bougainville, Guam and Iwo Jima. He served Secretaries of Defense George Marshall, Robert Lovett and Charles Wilson as military officer. After 26 years in the military, he got a law degree from the University of Miami and worked his way up to managing partner of his 60-attorney law firm. In the early '80s, he retired with Apple, touring the U.S. in a motor home, fishing, seeing the country he had proudly served, and attending WWII reunions.
Growing profusely in pots just outside the living room's French doors are the general's cooking herbs. As we walk up to the first pot, he reaches down with his right hand and pulls a few leaves from the plant, motioning for me to come closer. He lifts his hand, and I realize he wants me to smell them. I bend over, using my left hand to cup his and breathe. The first is a subtle oregano. He pulls leaves from the second plant and rubs them gently with his thumb. When I bend to smell them, I'm tempted to bury my nose in this surprising and wonderfully strong scent—lemon thyme. We continue this way from pot to pot.
Gen. Randall exercises every morning that he's in town at a nearby health club, 30 minutes on the treadmill followed by a 30-minute workout on a dozen different machines. He cooks all his meals himself; his cookbooks, which fill an entire cabinet, include some going back 50 years as well as all of Emeril's and Gourmet magazine's first ever, while his clipped and handwritten recipes rest in three photo albums. Another important part of his day is an afternoon nap. "The puppies and I get a good nap every afternoon," he says.
The general mixes the ingredients of his life as finely as those in the mint julep he offers me. A delicate sprig of mint stands at attention in a chilled silver monogrammed goblet filled with hand-crushed ice and the most delicious concoction this Southern girl had only heard about before taking that first sip. It's a good thing the juleps weren't served at the beginning of our visit.
Gen. Randall has been living in Jackson for 20 years where he is managing well despite not having Apple by his side for the last eight years. He still wears his slender gold wedding band, though. "I don't think we ever had any doubts we'd get married," he says. Their married life together began in Shanghai, China, on July 1, 1937. Never far from him now are Nicki and Kelly, his two toy French poodles. While in Paris, he got the idea to take home a nice silver poodle he had found in England. "I had this puppy in a little carrying case," he says. "We had picked up General Marshall. He had been over to receive the Nobel Peace Prize." The tiny puppy stopped its lonesome cries once it was curled up with Gen. Marshall, sharing his lap robe. It was December 1953, and Gen. Randall has had poodles ever since.
The general favors Cajun cooking."I make a hell of a good deviled crab," he says with a chuckle. To devil them, he starts with Emeril's "trinity"—onions, bell pepper, and celery. Recently he accidentally substituted finely ground pecans for the called for bread crumbs. "I liked it so well, I made another batch of them," he says, delight at his culinary discovery lighting up his face.
Off the top of his head, Gen. Randall says he also cooks quiche, gumbo, shrimp etoufee, cornbread, stews, roasts, an occasional pork chop, lots of vegetables including black-eyed peas, lima beans, crowder peas, pole beans, cabbage, carrots, turnips, turnip greens and squash—but no broccoli or spinach. "I don't like spinach, I guess because it was such a horrible-looking mess years ago when it came out and looked slimy; I couldn't eat it," he explains. Pies from scratch are also a specialty of the general, who one friend calls "an absolute Mississippi treasure." A pie he gives as gifts in boxes bearing special-made labels—From the General's Kitchen—is the Kahlua pecan pie. The list goes on—apple pies, peach pies, Key lime pies and blueberry cobblers. Another dessert he makes is homemade ice cream. He adds fruit, sliced the night before and sprinkled with sugar, to cooled cooked custard. Penetrating the fruit, the sugar allows water to drain out of each slice, so "the fruit in my ice cream is not hard, like it would be if you left it till the last minute." He is especially fond of mango because "you can get good mangoes around here now."
Gen. Randall's personal trinity includes a dedication to those he loves and to taking care of himself, as well as a willingness to serve his country. "I think that within our society there's a tremendous depth of patriotism," he says. "[It is] evidenced by the history of the willingness of our people to go to war, fight and sacrifice their lives—if necessary—for whatever cause is looked upon as a betterment of our country or to some degree the betterment of countries with whom we're allied and friendly." With distinct pride in his voice, he points to World War II: "We had an instantaneous outpouring of willingness on the part of not only men, but women and people in all walks of life." He says it took a tremendous patriotic effort to produce the greatest Army, Air Force, Navy and Marine Corps in the world in three short years. That patriotism has continued in Americans ever since, he says, no matter the war.
"You never heard a Marine complain about being in Korea, you don't hear a Marine complain about being in Vietnam, or anywhere else if they're needed. I think that that's the one great thing—that while we are willing to question our leaders in peacetime and change positions on money and on various programs to help people, when it comes to something critical that affects the security of the country, it just happens," he says.
When asked if we just saw that same spirit over the Iraqi war, Gen. Randall answers: "Yes, people had no idea how good we were to go over there and take a country that had been boasting about its power and literally demolish it in a matter of a few days. And it's being done by young, greatly patriotic kids who are volunteers, every one of them. There are no draftees in this country any more." Of course, he says, it is difficult for the families who remain behind, but "with rare exceptions, the wives and mothers, fathers, families are proud of those youngsters over there doing this."
[Recipes] Deviled Crab and Mint Juleps
Deviled Crab
1/2 cup minced onion
1/2 cup minced green bell pepper
1/2 cup minced celery
5 tablespoons unsalted butter
1 pound lump crab meet, picked
over and flaked
6 tablespoons mayonaise
1/2 cup thinly sliced scallion greens
6 tablespoons fine fresh breadcrumbs
1 teaspoon Worcestershire sauce
4 tablespoons minced fresh parsley
4 tablespoons chopped bottled roasted red pepper
cayenne to taste
lemon wedges for garnish
pasley sprigs for garnish
In a heavy skillet cook the onion, bell pepper and celery in 3 tablespoons of butter over moderately low heat, stirring, until the vegetables are softened and stir in the crabmeat, the mayonnaise, the scallion greens, 4 tablespoons of the breadcrumbs, the Worcestershire sauce, the minced parsley, the roasted red pepper, the cayenne.
Divide the mixture between 4 large scallop shells, or 4 1-cup ramekins. Sprinkle the remaining breadcrumbs over the top and drizzle the crab mixture with the remaining butter. Bake the mixture on the rack of a broiler pan in the upper third of a pre-heated 400-degree oven for 10 minutes,
transfer the shells to a platter and garnish the platter with lemon wedges and parsley sprigs.
Note: " Serendipity Deviled Crabs" are made by substituting finely ground pecans for the bread crumbs.
The General's Mint Juleps
Fresh mint leaves (about 36)
Simple syrup
Good quality bourbon
Simple syrup: Bring 1 cup water to boil, add 1 cup granulated sugar. Stir until mixture is clear. Add fresh crushed mint leaves. Press the mint leaves with the back of spoon to lightly "bruise" the leaves to release the fragrance.
For each Mint Julep:
3/4 oz simple syrup with mint
1 1/2 ounce good quality bourbon
Fill silver goblet with crushed ice
Garnish with sprig of mint.
More like this story
More stories by this author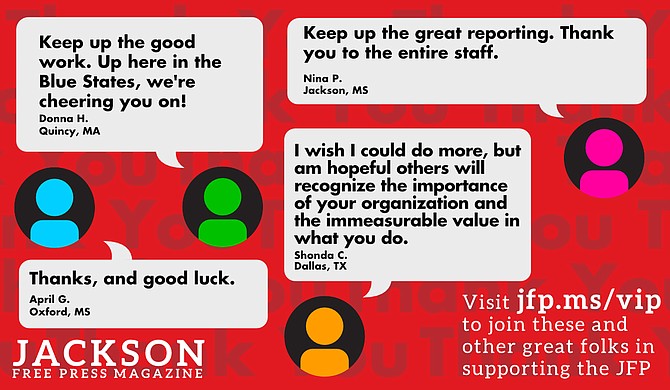 Thanks to all our new JFP VIPs!
COVID-19 has closed down the main sources of the JFP's revenue -- concerts, festivals, fundraisers, restaurants and bars. If everyone reading this article gives $5 or more, we should be able to continue publishing through the crisis. Please pay what you can to keep us reporting and publishing.