Recent Commentary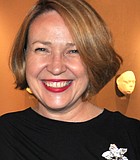 Domestic Violence
In many ways, I believe tackling domestic abuse in the football arena is the exact right place to focus. It's hard to imagine a more macho sport where power is ...
chickball
The JFP Chick Ball matters to people who don't usually get asked to help with fundraisers. It gets everyone involved. It raises awareness. It gives a way to talk about ...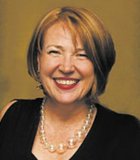 Editor's Note
Most of you have surely heard by now that former presidential hopeful Mitt Romney is blaming his resounding loss on "gifts" that President Obama offered young voters, African Americans and ...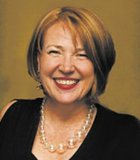 Editor's Note
You lose when media just tell you what you want to hear.
Editor's Note
"I've alluded to it here and there, but it wasn't until this year, when we decided to focus the Chick Ball on sexual assault, that I knew it was my ...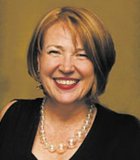 Editor's Note
The morning that the U.S. Supreme Court did not strike down "Obamacare" as so many believed it would do was yet another of those crazy busy days in the Jackson ...
Editor's Note
I haven't written much over the years about the man I like to think of as my "real father." Maybe it's too painful.
Editor's Note
Every now and then, I have to lighten up in this space. Rather than taking on the troubles of the world or trying to pull at your heart strings with ...
Editor's Note
I don't manage to get out of the office often these days for lunch. But Friday I was in the mood for a Two Sisters veggie plate (probably had something ...
Editor's Note
When freelance writer Greg Pigott turned in his write-up of Mark Scott of Callaway High School for this "Amazing Teens" issue, he wrote: "I wish I had more words to ...
Recent Stories