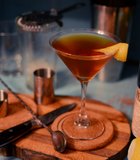 Cover
In the fifth installment of his Bar Series classes, titled Home Bar 101, seasoned bartender Chris Robertson hopes to eliminate some of the guesswork—and all of the fear—from drink mixing.
Food
When the air gets cooler, don't hang up your tongs and grill spatula. While it's not going to be exactly the same, you can still get that smoky flavor with ...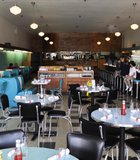 Food
After a few weeks of renovations, Brent's Drugs reopened July 12.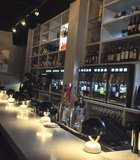 Food
The Emersons are at it again. Walker's Drive-In and Local 463 owner and award-winning chef Derek Emerson recently opened a new business in Miso's former location at 3100 N. State ...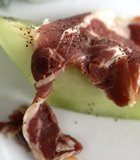 Cover
In my journey to health, I've discovered that the key to any diet change is snacking. It keeps you full so your mind doesn't wander to the cake, cookies and ...
Food
Surin of Thailand, a Thai food franchise based in Atlanta, will move into the building that formerly housed Nick's and will fill in the gap in Asian cuisine offerings that ...
Food
Carbonara has been a staple at my house for many years now, the go-to meal when nothing else will do. It's simple to make, always delicious, and often a requested ...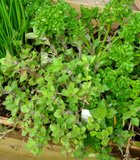 Food
Anyone who cooks regularly knows that herbs bought at a local store can be expensive. The good news is that, for the most part, they're incredibly easy to grow, and ...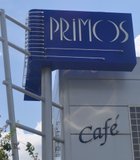 Best of Jackson
It is a fact that the Jackson area has great food. From the pig-ear sandwich at the Big Apple Inn (try it at least once) to the freshly baked bread ...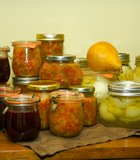 Food
Canning is not just for grandmothers, but for anyone who wants year-round access to summertime produce.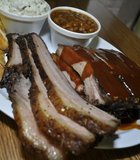 Food
So, is it bbq, bar-b-q, barbeque or barbecue? Jim Hatten, founder of the Mississippi BBQ Trail, says that it doesn't matter as long as you're there.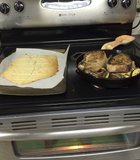 Food
If you've never heard of Paleo, the idea is to eat more like our Paleolithic ancestors—no processed foods, no dairy, no grains.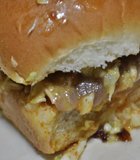 Food
Recently, Anthony Bourdain, host of "Parts Unknown" on CNN, traveled to the Mississippi Delta to learn about the state's history through food and conversation with local residents.
Food
The French Salade Niçoise (pronounced nee-swaz) traditionally consists of tuna, hard-boiled eggs, tomatoes, Niçoise olives and anchovies.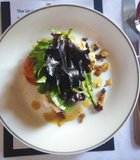 Food
Brandon Smith was teary-eyed as she stood in front of more than 20 friends, family members and fellow foodies. She couldn't believe that she had pulled it off—the first Underground ...
Previous Next