Education
College Board officials are intervening in Jackson State University's finances, saying the 10,000-student university's cash reserves have been spent down to a dangerously low point.
Education
For the first time in several years, Jackson Public Schools has joined the Mississippi Department of Education's list of failing districts in the state, with 17 JPS elementary and middle ...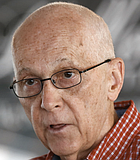 Education
Since its original adoption in 1997, MAEP been funded only two times in accordance with the law. There are lots of reasons for the State's failure to fund, and no ...
Education
After a litany of lawsuits, public outcry and legislative drama, Mississippi's GOP leaders have joined forces with a New Jersey-based nonprofit to see if the state's public-school funding formula should ...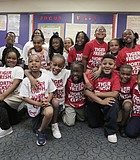 City & County
Third-graders at Jackson Public Schools' North Jackson Elementary School received a lesson beyond reading, writing and arithmetic today: separating, loading and folding.
Education
High school graduation rates have reached a record high of 83.2 percent, continuing a steady increase that shows improvement across all ethnic groups, the White House said Monday.
Civil Rights
A Mississippi school district says it's ready to stop fighting a plan to merge historically black and white schools. But the district's willingness to act comes at a cost — ...
Education
Legislative leaders have hired New Jersey-based nonprofit EdBuild to evaluate the state's school-funding formula, the Mississippi Adequate Education Program. The State uses MAEP to appropriate tax dollars to school districts ...
City & County
At Watkins Elementary School yesterday, students took saying "thank you" to a whole new level.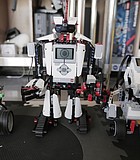 City & County
NunoErin, a design studio based in downtown Jackson, glows with color and light. With its pristine light-up furniture and colorful gaming tables illuminating restaurants, hospitals and hotels all over the ...
Education
Mississippi's Republican legislative leaders say they want to rewrite the state's education funding formula to put more money into the classroom and less into administrative expenses.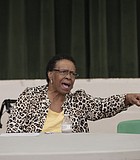 Civil Rights
Summit Town Councilman Joe Lewis said that when Brenda Travis was expelled from Burglund High School on Oct. 4, 1961, it took his classmates minutes—"not days or weeks"—to decide they ...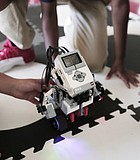 Education
One robot fires miniature red plastic cannons with fierce accuracy; others imitate dogs. With the tap of a keystroke, a 3-D printer develops families of little filament creatures. Student-designed computers ...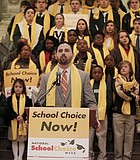 Cover
Private School Review, a website that vets private schools, says that the state has 250 private schools. Out of these, the Mississippi Association of Independent Schools, or MAIS, reports that ...
Education
A Mississippi school board is apologizing after the superintendent was quoted saying the district might consider an optional separate school to try to boost low-income students' academic achievement.
Previous Next