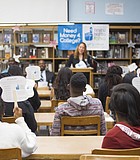 Education
The Mississippi State Board of Education approved plans for two new school districts to become "Districts of Innovation" on Feb. 16.
Education
The Mississippi Board of Education is approving plans for more districts to establish innovative educational programs.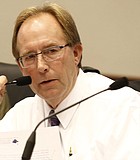 Education
The Mississippi Adequate Education Program was not funded in a Department of Education appropriations bill the Mississippi House of Representatives passed Wednesday, signaling that the formula re-write has to happen ...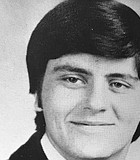 Civil Rights
Yearbooks and classmates prove that Gov. Phil Bryant is the product of white flight and segregationist education, which may explain his efforts, along with others in his party, to undermine ...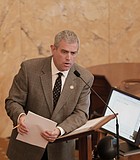 Education
The Mississippi House speaker says an effort to rewrite the school funding formula will not be limited by the regular budget deadlines.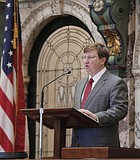 Education
Both dummy bills that Mississippi legislators could have used to change the state's education funding formula died in the House and the Senate on Feb. 9, but attempts to implement ...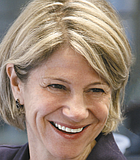 Education
Once again, a leading Mississippi politician has managed to anger and alienate women, attracting attention to a state with a huge education crisis, for all the wrong reasons.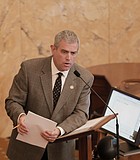 Education
School districts with an "A" or "B" accountability ranking would be exempt from certain reporting requirements if House Bill 1224 becomes law.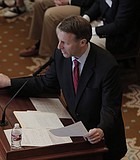 Education
Mississippi's education-funding formula could change any time until Feb. 9 after the House Appropriations and Senate Education committees moved forward dummy bills Tuesday on deadline day this week, keeping them ...
Education
Donald Trump's nomination of school choice activist Betsy DeVos as education secretary is on thin ice after two Republican senators vowed to vote against her.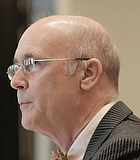 Editorial
There has been much hoopla this legislative session over the 80-page proposal from EdBuild suggesting that Mississippi move to weighted student funding to pay for its public-education system.
Education
JACKSON, Miss. (AP) — A lawyer says a Mississippi Delta school district has agreed to a settlement in a long-running desegregation lawsuit.
Education
A proposal to change how Mississippi pays for schools is splitting traditional allies in the education community.
Education
A Mississippi senator gets pushback for "alternate" view of protests.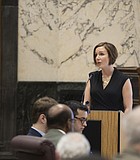 Education
Mississippi isn't EdBuild's first state rodeo. Back in early 2015, EdBuild met with officials in Georgia Gov. Nathan Deal's office, who campaigned for re-election on the idea of re-evaluating school ...
Previous Next