Education
Gov. John Bel Edwards announced Thursday that he is ending Louisiana's lawsuit against President Barack Obama's administration over the Common Core education standards.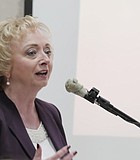 Education
Poverty is a primary driver of chronic school absenteeism, the state superintendent of education said yesterday, while calling for "proactive" ways to reverse the problem.
Education
Gov. Phil Bryant is imploring high-achieving college students to remain in Mississippi after graduation and build their careers in the state.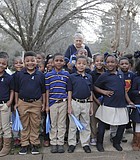 City & County
Casey Elementary School students, faculty, parents and community leaders gathered outside the school's front doors in north Jackson this morning to honor its designation as Mississippi's only 2015 National Blue ...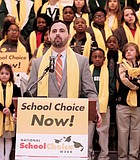 City & County
With dozens of children bundled in primary color-coded uniforms and matching yellow scarves, the second floor of the Capitol looked like a scene from Hogwarts Tuesday morning as students, educators, ...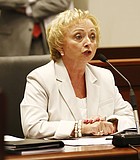 Education
The Mississippi Board of Education recognized Hinds County School District and Starkville-Oktibbeha Consolidated School District as Advanced Placement Honor Roll Districts at its Thursday board meeting in Clinton.
Education
Mississippi's state Board of Education unanimously adopted a series of minor changes to the state's academic standards Thursday, in what could be a quiet end to a controversy over the ...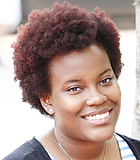 Education
Once the panelists at Operation Shoestring's "Conversations About Community" began speaking, everyone seemed to realize, all at once, that we have to listen to our children.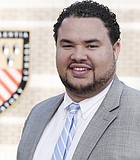 City & County
With a warm smile, Adam Mangana describes his first week as the chief diversity officer at Jackson Preparatory School as awesome.
Editorial
Changes to the Mississippi Adequate Education Program are likely to be on the legislative agenda and horizon, but lawmakers must proceed with caution when tampering with certain components of the ...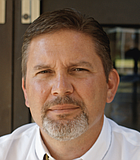 Education
Are our schools really such a failure? Admittedly, we can improve as educators work to make our schools better, but to those who constantly hammer on our public schools as ...
Education
Tate Reeves' ideas for MAEP range from changing how the "base student cost" is calculated to changing the overall standard, which could have adverse effects on lower-graded and lower-performing school ...
Education
An evaluation of school performance finds that Mississippi's academic achievement gains have outstripped gains nationwide from 2003 to 2015, but gives the state's public schools a D overall, ranking them ...
Education
Demand so far has been low for $6,500 scholarships that Mississippi is awarding to parents of special education students to use in private or home schooling.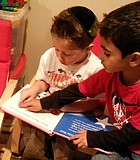 Education
Education policy groups backed up the Mississippi Department of Education and its state superintendent by lambasting a recent report on the state's new pre-kindergarten pilot program.
Previous Next