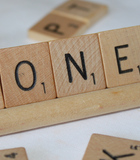 Business
Sallie Mae and other large student-loan servicers—the companies that act as a go-between for borrowers and lenders—will soon be getting some regular oversight from the Consumer Financial Protection Bureau.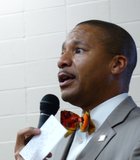 City & County
Dr. Cedrick Gray, the Jackson Public Schools superintendent, promises to punish any and all students who violated district rules during a recent outbreak of fighting—as well as social-media promotion of ...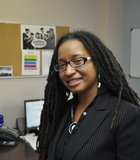 City & County
Shortly after Cedrick Gray wrapped up his Thursday evening press conference, in which he discussed fights at William B. Murrah High School last week, the assembled media hastily packed up ...
Education
Groups seeking to establish a charter school in Mississippi have until March 14 to submit their applications, though officials may continue to fine-tune the application forms.
City & County
After students at Murrah High School used social-media tools to brag about—and in some cases embellish—several fights this week, Jackson Public Schools officials are urging parents to be vigilant about ...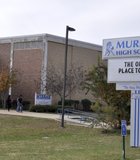 City & County
Rumors about a planned shootout at Murrah High School that originated between students on social media and escalated when local news organizations began reporting them "turned out to be largely ...
Education
It's still not clear whether Mississippi's prepaid college tuition plan will reopen for additional enrollments, or when that might happen.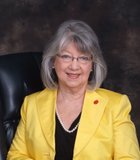 City & County
Joyce Helmick has taught school for more than 37 years. In July, she took the leadership reins at the Mississippi Association of Educators, an organization that provides professional development for ...
Education
Americans who passed part, but not all, of the GED test are rushing to finish the high school equivalency exam before a new version rolls out in January and their ...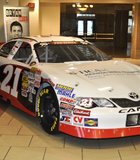 City & County
Mackena Bell's NASCAR Pro Series No. 21 car rolled into Jackson Thursday morning as part of the 2013 Fueling Your Dreams Tour to teach kids how the big business of ...
Education
The Leflore County school system will not be allowed to block the state from taking over.
Education
It's unlikely that students will attend charter schools in Mississippi in August 2014.
Education
Tuition and fees would rise at Mississippi's public universities in fall 2014 and fall 2015 if the College Board approves.
City & County
It has become an all-too familiar tune: In the midst of shrinking budgets, creative services are first on the chopping block. In business organizations, that often means scaling back marketing ...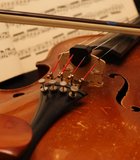 City & County
A partnership between the school district and the Mississippi Symphony Orchestra, Strings in the Schools offers free music instruction for students as young as 5 at some schools all the ...
Previous Next