Education
Teacher pay raise proposals gained momentum Wednesday at the Mississippi Capitol.
Education
The head of an educators' union is praising Mississippi lawmakers for moving forward with a teacher pay raise proposal. But, he's asking them to do more.
Education
The Mississippi Senate will consider a teacher pay raise plan that's different from a proposal already passed by the House.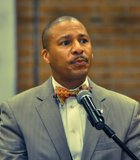 City & County
Jackson Public Schools is on track with its programs for disabled children, Superintendent Cedrick Gray announced Monday, lifting the threat of losing its accreditation over violations of the Individuals with ...
Education
Even the scoreboards in high school gyms will have to advertise only healthy foods under new rules announced Tuesday by the Obama administration.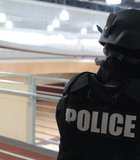 Education
The state Board of Education has awarded school security grants to 24 more Mississippi school districts, but still hasn't managed to spend even half the $5 million that the state ...
City & County
Mississippi officials say the Jackson city school district now meets special education standards, 18 months after the district nearly lost its accreditation over problems educating students with disabilities.
Education
Mississippi high schoolers could soon be using the same test to get out of high school and get into college.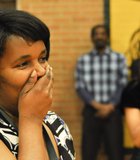 Education
The Milken Family Foundation National Educator Awards recognized Tracee Thompson, an English teacher at Jim Hill High School in Jackson, with a $25,000 award during a surprise visit to the ...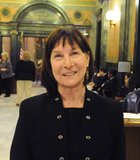 Education
The statute that SB 2091 proposes to change contains the rules for MAEP, including how the Legislature should calculate funding for school districts.
Education
Senators are pushing forward a proposal to give more than $6,000 in state money to the parent of any Mississippi special education student who wants to withdraw their child from ...
Education
House members have rejected a plan to create a separate statewide school district in Mississippi to take over individual failing schools.
Education
More low-income and black students in Mississippi are passing college-level Advanced Placement exams in high school although pass rates for students overall remain low and stagnant.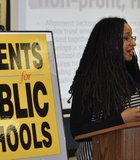 City & County
A powerful concept that promises to stem the growing tide of Jackson's high-school dropouts was on the agenda Feb. 4 at the Parents for Public Schools Lunch Bunch meeting at ...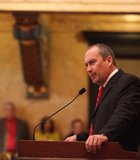 Education
Another marathon debate session in the Mississippi House of Representatives ended with the 86-26 passage of a bill to increase teacher salaries by about $4,250 over four years.
Previous Next