Education
The Mississippi House is moving forward with a pair of bills that may immunize its members against controversy over Common Core State Standards, but appear likely to have little effect ...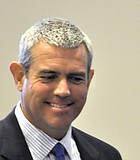 Education
The Mississippi Legislature voted last week to place an alternative to a citizen-driven initiative on the ballot this fall for the first time in Mississippi history under the state's initiative-process ...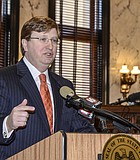 Education
Talk around the Capitol suggests that because it is an election year, nothing substantial will get done. But it's clear that the state leadership has a different idea.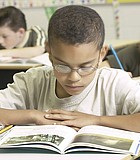 Education
The state Board of Education voted Friday to withdraw from the Partnership for the Assessment of Readiness for Colleges and Careers on Jan. 25.
Education
With thousands of Mississippi third-graders at risk of flunking this year because they can't read at a basic level, State Board of Education members are likely to vote Friday to ...
Education
House Concurrent Resolution 9, which passed the House 64-57 Tuesday, passed the Senate 30-20 Wednesday—virtually a straight party-line vote in both chambers.
Education
The Mississippi ballot this November will list two education funding measures.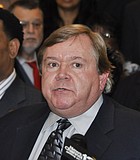 Education
Students in this rural district ride to school on aging buses, then sit in 20-year-old portable classrooms or decrepit buildings reading outdated textbooks. The district of 1,009 students has only ...
Education
The way Snowden and the Republican leadership are trying to ram the alternative amendment through, it's clear that they're opposed to adequate school funding, no matter what the constitution says ...
Education
What would have been a calm first week of the legislative session turned into an explosive debate on the floor of the Mississippi House of Representatives the morning of Tuesday, ...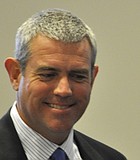 Education
The first big legislative fight of the year exploded in the Mississippi House of Representatives this morning as Democrats attacked a Republican alternative to a statewide ballot initiative that, if ...
Education
President Barack Obama on Friday proposed to bring the cost of two years of community college "down to zero" for all Americans, an ambitious nationwide plan based on a popular ...
Education
Mississippi again ranks last in the nation in school performance according to an influential evaluation released Thursday, but the state ranks near the top in a new measure of how ...
Education
The Legislative Black Caucus' request that House and Senate leaders fully fund Mississippi's school budget formula appears likely to be fulfilled, based on early recommendations for state spending in this ...
Education
Voters in November 2015 will decide a referendum to write a funding guarantee for "an adequate and efficient system of free public schools" into Mississippi's constitution.
Previous Next