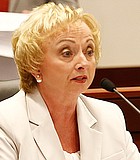 Education
Mississippi's Board of Education is voting to follow state political leaders' opposition to federal guidance on use of bathrooms and locker rooms by transgender students.
Education
Mississippi State University has named former University of Alabama President Judy Bonner as its provost and executive vice president.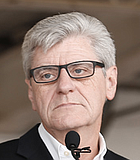 Education
Though Mississippi often ranks low among other states in education, the state got high marks recently from a national education group this month.
Education
Before the last chapter in your journey as a child is complete, let's review what you have learned as you matriculated through school. Not mathematical formulas, historical dates or scientific ...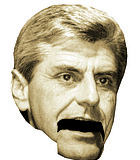 Education
After President Obama issued a directive to school districts on curbing sex-based discrimination, specifically against students who do not identify with the gender commonly linked to their biological sex, Gov. ...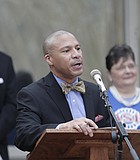 City & County
When the parents, students, faculty, and staff at Forest Hill met in the auditorium to discuss violence and fighting at the community chat the night of May 4, the room ...
Education
A federal judge says Mississippi's Cleveland school district must merge its high schools and middle schools to achieve racial desegregation.
Education
From locker rooms and sex education classes to dress codes and overnight field trips, many U.S. public schools already are balancing the civil rights of transgender students with any concerns ...
Education
A larger share of Mississippi third graders passed the state's reading test on the first try this year.
City & County
Dr. Carey Wright, state superintendent of education, recently sat down with the Jackson Free Press to talk about education legislation, school funding and charter schools.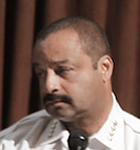 City & County
In the wake of fears raised after a parent pulled a gun at Forest Hill High School last week, the capital city's top police officer said Monday night that Jackson ...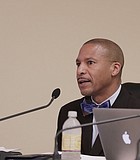 City & County
The auditorium of Forest Hill High School was packed Wednesday night where parents, students and teachers sounded off to Jackson Public Schools' top administration, airing their frustrations about violence and ...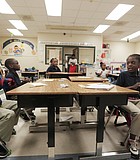 Education
Proponents say high-quality after-school programs are one solution to Mississippi's ongoing education problems, including some of the lowest scores on national tests, and Operation Shoestring's data seems to support their ...
Education
Greene County School Superintendent Charles Breland sees the need for more Mississippians trained in computer science.
Education
The Associated Press has found that in at least 35 districts in 14 states, hundreds of unaccompanied minors from El Salvador, Guatemala and Honduras have been discouraged from enrolling in ...
Previous Next