Education
Attorneys have until next week to submit arguments in a legal dispute about school funding initiatives on the November ballot. The Mississippi Supreme Court on Friday set an April 24 ...
Education
With testing for the so-called 3rd grade reading gate—which requires students to pass a literacy test before moving to the next grade—now under way around the state, some public school ...
Education
Minnesota-based Questar Assessment will provide most of the standardized tests for Mississippi beginning next year.
Education
Former Florida Gov. Jeb Bush attended Senate Bill 2695's signing at the Capitol. The Mississippi program is based on one created in Florida under Gov. Bush, a Republican preparing to ...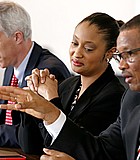 Education
Whether this past session of the Mississippi Legislature was successful depends largely on which party a lawmaker belonged to.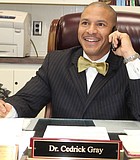 City & County
Dr. Cedrick Gray, the superintendent of Jackson Public Schools, seems to be proving tight-fisted Mississippi lawmakers right when they say it doesn't necessarily take throwing money at schools to improve ...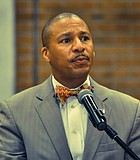 City & County
Despite legislative budget writers shortchanging them, along with every other school district in the state, Jackson Public Schools are showing improvement in several areas.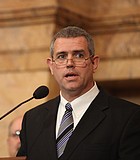 Education
Facing pressure from conservatives who distrust the Common Core academic standards that Mississippi and most other states adopted in recent years, state legislators voted to create a 15-member commission to ...
Education
A Mississippi mother of two took on the state Legislature Thursday in a battle over school funding. She won.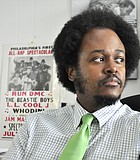 Editor's Note
I don't doubt for a second that there are bad teachers who just show up to collect a paycheck, but I can't recall ever having a teacher who I didn't ...
Education
A bill headed to Gov. Phil Bryant would establish a group to study whether Mississippi should modify or walk away from Common Core academic standards.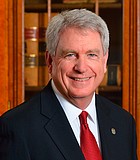 Education
Negotiations continued on a possible resolution that would retain University of Mississippi Chancellor Dan Jones, said former Gov. William Winter, who has been acting as a go-between.
Education
Mississippi senators have agreed to let a small percentage of special education students use public money to go to private schools.
Education
Mississippi's College Board is preparing to offer a two-year contract extension to the University of Mississippi chancellor whom they had previously refused to retain, individuals with knowledge of the negotiations ...
Education
Mississippi Gov. Phil Bryant on Wednesday signed a $2.5 billion budget for elementary and secondary schools, putting in place one of the biggest pieces of an overall state government spending ...
Previous Next