Education
The University of Southern Mississippi's Curious George Collection returned to its home in the de Grummond Children's Literature Collection on the USM campus on Monday, June 10, after the end ...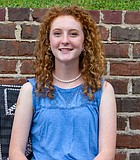 Education
Mississippi's state Board of Education is choosing two students for the first time as non-voting representatives.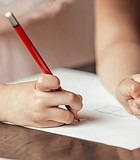 Education
In what has become known as the homework gap, an estimated 17% of U.S. students do not have access to computers at home and 18% do not have home access ...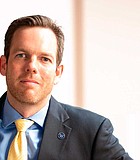 Education
Mississippi University for Women has named a new provost and vice president of academic affairs. A search committee has chosen Scott Tollison, who was one of three finalists. He has ...
Education
A group of professors and students at Jackson State University's College of Science, Engineering and Technology recently developed what they call a "Sustainable Irrigation System," an automated system that can ...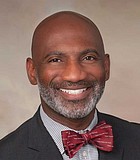 City & County
The audience applauded as Errick L. Greene, superintendent for Jackson Public Schools, displayed data showing improvement in third-grade test scores on the Mississippi Academic Assessment Program, or MAAP, assessment at ...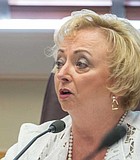 Education
About 3,000 more Mississippi third graders passed a toughened reading test on the second try in May, the Mississippi Department of Education said Tuesday, cutting the number of public school ...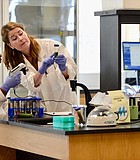 Education
Belhaven University recently announced that Elizabeth Brandon, an associate professor of biology at Belhaven, and a team of student researchers have made discoveries in their research in using kale to ...
Education
Witold Fuchs, a third-year polymer science doctoral student at the University of Southern Mississippi, is partnering with NASA to design a carbon fiber composite material and test using it to ...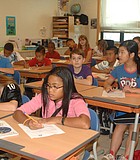 Education
About one in four Mississippi third graders did not pass a toughened reading test on the first try this spring, leaving it unclear if they will advance to fourth grade.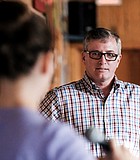 Education
On the penultimate day of Mississippi's 2019 legislative session, state leadership dropped an amended version of an appropriations bill for state construction projects on lawmakers just 23 minutes before asking ...
Education
The search is on for a new leader of the University of Mississippi. College Board President Hal Parker on Thursday appointed fellow trustee Ford Dye of Oxford to lead the ...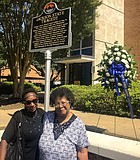 Civil Rights
Jackson State University hosted the 49th-annual memorial ceremony and wreath-laying for James Green and Philip Gibbs on May 15, 2019, to commemorate the tragedy that took place outside Alexander Hall ...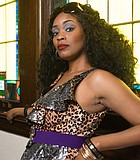 Education
Tougaloo College will host a five-day Performing Arts Summer Camp for middle- and high-school art, choral, band, orchestra and theater students June 17-21.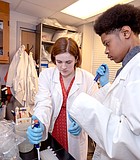 City & County
The Base Pair initiative, which has been around for 27 years, started with a simple question: "How can the sole academic medical center for this state help advance science education ...
Previous Next