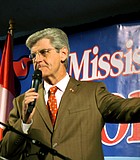 Business
Bryant first floated the proposal earlier this month while speaking at Nissan Motor Co. in Canton and repeated it Monday when he made his proposal for the 2015 budget.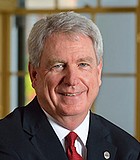 Education
University of Mississippi Chancellor Dan Jones says his treatment for lymphoma "continues to go as well as possible."
Education
In-state tuition at eight public universities is likely to increase by an average of 3.2 percent this fall, if the College Board approves plans Thursday for the Mississippi University for ...
Cover
Opponents of the Mississippi Adequate Education Program are pushing a number of memes about the law and public education in Mississippi to argue their case. Here are how the arguments ...
Cover
Mississippi public education has been underfunded 15 out of the last 17 years. While some say that money won't fix the deeply rooted problems in the state's education system, the ...
Cover
Former Gov. Ronnie Musgrove, who co-authored MAEP, and public-education advocates at Better Schools Better Jobs want the same thing: for the state to recognize its duty to fully fund education ...
Cover
Parents' Campaign President Nancy Loome explains that the Mississippi Adequate Education Program formula looks at the funding that would be required for every student in the state to receive at ...
Cover
The MAEP formula explained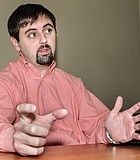 Cover
The quality of education in Mississippi is falling behind the rest of the nation with only 61 percent of students graduating from high school on time and two-thirds of kindergarteners ...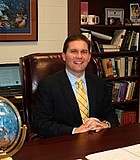 Education
The Clarion-Ledger recently published an opinion piece that attacked public education in Mississippi and castigated its supporters. The piece, written by Empower Mississippi President Grant Callen, advocated for alternatives to ...
Education
Jackson State University is sponsoring a rare Sumatran Tiger cub at the Jackson Zoo as learning exhibits for children, teaching exercises for students, as well as marketing and zoo membership ...
Education
Cuts to sports and activities at schools districts that lose state accreditation would be delayed under a plan approved Wednesday by the Mississippi Board of Education.
Education
Special thanks to your region's public school superintendents, teachers, district staff, parents and community friends for their splendid support and help with gathering more than 200,000 signatures for the Better ...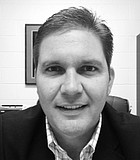 Education
Many people who don't support the Mississippi Adequate Education Program, which aims to support schools across the state with necessary resources, believe the formula is faulty. But few go beyond ...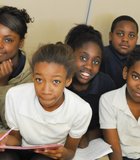 Education
Mississippi's Charter School Authorizer Board has moved two groups that want to open schools ahead to the final stage of consideration.
Previous Next