Editorial
The Legislature is already in a financial bind—calling a special session with two days left in the fiscal year clearly means things are bad. So quit making them worse by ...
City & County
Jackson Public Schools ended its legal wrangling with Los Angeles-based research firm BOTEC Analysis over results it published in a Mississippi attorney general-funded study about the relationship between school discipline ...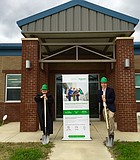 Education
This past February, the Yazoo County School District made a $4.2-million deal with Schneider Electric, a global company that specializes in automation and energy, to make its schools "greener" in ...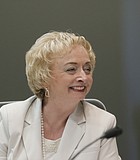 Education
Mississippi's public-school students are showing significant gains in graduation rates and kindergarten literary, the Mississippi Department of Education is reporting.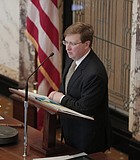 Education
Empower Mississippi, an education "choice" nonprofit organization, named Lt. Gov. Tate Reeves the "Education Reformer of the Year" for his work on several education bills in the past legislative session.
Education
Tuition will rise almost 7 percent on average this fall at Mississippi's 15 community and junior colleges.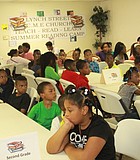 Education
For the fourth grade students at Lynch Street C.M.E. Church's "Teach, Read, Learn (TRL)—Summer Reading Program" this morning, synonyms were a breeze.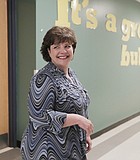 Education
The Mississippi School for the Deaf is the only school in the state that exists primarily to serve deaf children. To do it well isn't cheap.
Education
Five applications for new charter schools are moving forward in Mississippi after operators initially expressed interest in opening 14 schools. The Charter School Authorizer Board will consider approving a K-8 ...
Education
A Mississippi school district proposes combining its nearly all-black high school with a racially mixed school by the fall of 2017 to follow a federal court order in a longstanding ...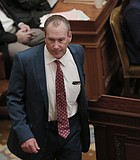 Education
Mississippi public-school districts can no longer use funds to pay their administrators' fees to the Mississippi Association of School Superintendents without forfeiting their state funds.
Education
On Tuesday, May 24, the nine-member Mississippi Board of Education decided unanimously to disregard the federal government's Title IX guidelines to protect transgender students from discrimination just days after the ...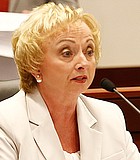 Education
Mississippi's Board of Education is voting to follow state political leaders' opposition to federal guidance on use of bathrooms and locker rooms by transgender students.
Education
Mississippi State University has named former University of Alabama President Judy Bonner as its provost and executive vice president.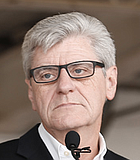 Education
Though Mississippi often ranks low among other states in education, the state got high marks recently from a national education group this month.
Previous Next