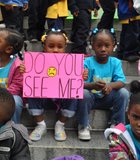 Cover
Ninety percent of a child's critical brain development occurs between birth and age 5. Children in Mississippi are not required to attend school until age 6.
Editorial
Mississippi does not prepare kids for school early enough. As we report this week (See, "Early Ed: Critical to Child Success," page 17), the benefits of early education investment is ...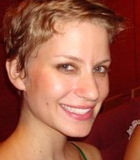 City & County
Sarah Phillips, a former Forest Hill math teacher, is concerned that the district has a so-called grade recovery program that allows failing students to pass a course after taking a ...
Education
A group of lawyers including former Gov. Ronnie Musgrove is traveling Mississippi trying to get school districts to sign up for a lawsuit against the state seeking repayment of the ...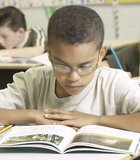 Education
Mississippi's public schools need an additional $312 million from lawmakers next year to fully fund the formula that determines how much money education is supposed to get.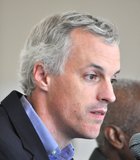 Education
Members of the Jackson community gathered at the Mississippi Art Center on Wednesday to push forward discussions about fully funding public education in Mississippi.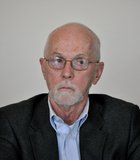 Education
The Mississippi Economic Council recently completed its 19-city Pathway to Progress listening tour. In each of these meetings, the council polled business and civic leaders about the most important issues ...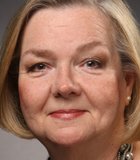 Education
After three weeks on the job, Better Schools, Better Jobs had signatures of 40,000 Mississippi voters for Initiative 42, which would require the state Legislature to fund "an adequate and ...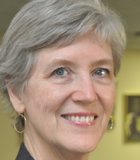 Education
Women attending Mississippi's community colleges struggle to graduate on time, often because they are beset by a lack of child care options and insufficient financial aid, according to a recent ...
Education
The College Board voted Friday to seek an additional $76.3 million in state funding for Mississippi's eight public universities when the Legislature gathers next year to write the 2016 budget.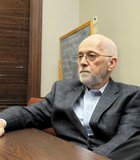 Education
State education leaders said at a Mississippi Municipal League school funding forum that when the state doesn't fully fund schools, the bill winds up being the problem of local governments.
Education
Mississippi education leaders remain supportive of the Common Core academic standards.
Education
College Board members are delaying a decision on how large a budget increase to seek from Mississippi lawmakers.
Education
Senate Republicans have blocked an election-year attempt by Democrats to let people refinance their student loan debt at lower rates.
Education
Aiming to alleviate the burden of student loan debt, President Barack Obama expanded a program Monday that lets borrowers pay no more than 10 percent of their income every month, ...
Previous Next