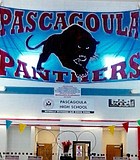 Education
Just a few years ago, sagging pants and disrupting instruction at school were almost certain to land a kid in front of Jackson County Youth Court Judge Sharon Sigalas. At ...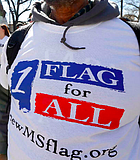 Education
Two more Mississippi universities have stopped flying the state's flag, which prominently features the Confederate battle emblem.
Education
Mississippi education officials are seeking applications from groups seeking $1 million to expand state-funded prekindergarten classes.
Education
In a small room in the Jackson office of the Southern Poverty Law Center, challengers to the state's funding portion of the charter-school law spoke out about the negative impact ...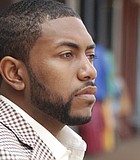 Education
Schools across Mississippi struggle to keep teachers, which educators and experts say is due in part to low salaries and an overall inability to keep Mississippi's most promising young adults ...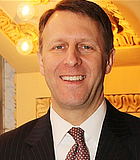 Education
Mississippi lawmakers are starting public hearings to evaluate state spending, and they're focusing on why some students finish high school without being fully prepared for college.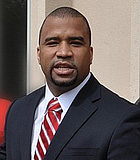 Education
A group suing over how Mississippi's charter schools are funded and governed is pushing for a quick ruling in the case.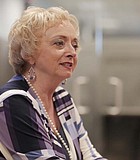 City & County
Jackson Public Schools remained stable or saw improvement across the third- through eighth-grade English language arts and math assessments in 2015-2016 Mississippi Assessment Program, or MAP, results that the Mississippi ...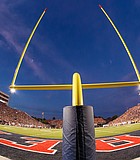 Education
The University of Mississippi shed one more vestige of its Confederate past today, announcing that it is doing away with the song "Dixie" starting with this season's football festivities. But ...
Education
State Board of Education members are backing a plan that would assign A grades to fewer Mississippi schools and districts than an administrator task force recommended, but more than Department ...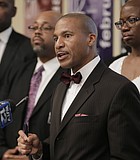 City & County
Jackson Public Schools Superintendent Cedrick Gray says that the district plans to install GPS systems on buses to track their routes, ensure that each school has working fire extinguishers and ...
Education
Not only is a state commission putting the Jackson school district on probation, but members ordered an audit of all the district's schools, expressing concern over safety and discipline.
Education
Four years after the Jackson school district nearly lost its accreditation over problems with special education programs, Mississippi's second largest district is in trouble again with state oversight authorities.
Education
Gov. Phil Bryant is calling for immediate action by the state Board of Education to remedy misspending of federal money that's threatening the state's ability to fund after-school programs.
Education
A conservative legal group is intervening in the Southern Poverty Law Center's lawsuit challenging the state's charter-school law.
Previous Next