Education
After a few quick months of touring around Mississippi, speaking with lawmakers, administrators, teachers and students, EdBuild released its 80-page recommendations report to Mississippi lawmakers, suggesting the state move to ...
Education
A consulting group is recommending that Mississippi adopt a new school funding formula and phase it in over five to eight years.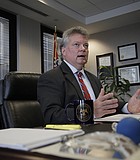 Education
Attorney General Jim Hood is calling on the Legislature to increase funding for the Mississippi Department of Mental Health as a part of his legislative priorities this session.
City & County
The way out of an investigative audit and into compliance for Jackson Public Schools will not be easy—or quick.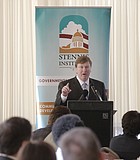 Education
EdBuild's recommendations to change the state's school-funding formula will be ready before the deadline to introduce legislation, Lt. Gov. Tate Reeves told the Stennis Capitol Press Forum on Monday.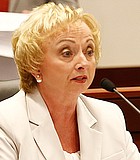 Education
Carey Wright, the state superintendent of education, addressed House Education Committee members last week at the Capitol about progress on education initiatives as well as room for growth and improvement.
City & County
With Dr. Cedrick Gray leaving the top position early last November, Jackson Public Schools needs a new superintendent and invited public comment regarding the search at its Jan. 3 work ...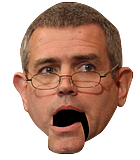 Education
While the state's education formula should be transparent and efficient, calling MAEP confusing while simultaneously not admitting that the Legislature cannot fully fund it due to shrinking revenue and budget ...
Education
Mississippi lawmakers are considering a measure that would let school boards appoint replacements for elected school superintendents who resign in the next three years.
Education
The top issue for Mississippi's Legislature when it returns Tuesday is education funding, but Republican leaders' plans remain to be seen.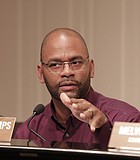 City & County
At the last Jackson Public Schools board meeting of the year, parents and community members crowded the board room in downtown Jackson, accidentally brushing knees together as they filled the ...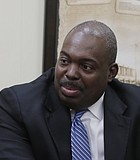 City & County
After a first failed attempt at submitting a corrective action plan to get the district off probation, Jackson Public Schools made good on its second attempt.
Education
Mississippi leaders may establish a new agency to ensure the quality of teachers and the programs that train them.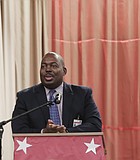 City & County
Jackson Public Schools is one step closer to getting off probation—but if the district doesn't correct classroom management and behavior problems soon, the State could take it over.
Education
The state Board of Education is giving the Jackson school district a chance to fix accreditation problems, but Mississippi's second-largest school district may have only a short window to avoid ...
Previous Next