Education
Ron Clark, founder of the Ron Clark Academy, a private, nonprofit school in Atlanta, says he wants education to be "young, fun, sexy and hot."
Civil Rights
A group that filed a civil-rights complaint against DeSoto County Schools last year says the school district is continuing to be discriminatory in its practices.
Education
Just over a third of Mississippi's public-school districts scored a "C" than any other grade on the Mississippi Department of Education district accountability scores released this week.
Civil Rights
A Mississippi school board has voted along racial lines to appeal a federal judge's order in a long-running desegregation case.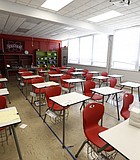 Education
On July 11, the Southern Poverty Law Center filed a lawsuit on behalf of some Jackson parents against Gov. Phil Bryant, the Mississippi Department of Education and Jackson Public Schools, ...
Education
A new lawsuit seeks to block charter schools in Mississippi, arguing that they violate the state constitution by making school districts share property tax collections with schools they don't control.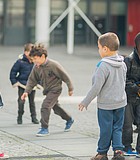 Education
Mississippi Families for Kids, a community service organization that works with adoptive and foster-care families as well as children with mental-health challenges, received an $850,000 grant from the W.K. Kellogg ...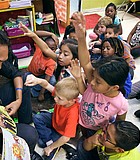 Cover
It's Cinco de Mayo in Christy Crotwell's class, and Luis Antonio Hernandez is reading the first-graders a story about the holiday's origins. He reads each page twice—once in English, once ...
Education
Hundreds of Jackson-area children gathered at McWillie Elementary School today to for the opportunity to eat lunch, learn healthy habits and, time permitting, hit the Quan.
Editorial
The Legislature is already in a financial bind—calling a special session with two days left in the fiscal year clearly means things are bad. So quit making them worse by ...
City & County
Jackson Public Schools ended its legal wrangling with Los Angeles-based research firm BOTEC Analysis over results it published in a Mississippi attorney general-funded study about the relationship between school discipline ...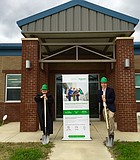 Education
This past February, the Yazoo County School District made a $4.2-million deal with Schneider Electric, a global company that specializes in automation and energy, to make its schools "greener" in ...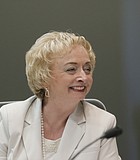 Education
Mississippi's public-school students are showing significant gains in graduation rates and kindergarten literary, the Mississippi Department of Education is reporting.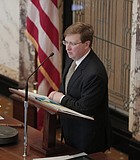 Education
Empower Mississippi, an education "choice" nonprofit organization, named Lt. Gov. Tate Reeves the "Education Reformer of the Year" for his work on several education bills in the past legislative session.
Education
Tuition will rise almost 7 percent on average this fall at Mississippi's 15 community and junior colleges.
Previous Next