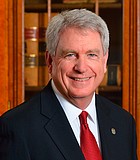 Education
Negotiations continued on a possible resolution that would retain University of Mississippi Chancellor Dan Jones, said former Gov. William Winter, who has been acting as a go-between.
Education
Mississippi senators have agreed to let a small percentage of special education students use public money to go to private schools.
Education
Mississippi's College Board is preparing to offer a two-year contract extension to the University of Mississippi chancellor whom they had previously refused to retain, individuals with knowledge of the negotiations ...
Education
Mississippi Gov. Phil Bryant on Wednesday signed a $2.5 billion budget for elementary and secondary schools, putting in place one of the biggest pieces of an overall state government spending ...
Education
Mississippi Gov. Phil Bryant has signed a $2.5 billion budget for public schools, setting one of the biggest pieces of the state spending plan for the coming year.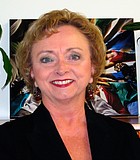 Education
Last year's corruption scandal involving longtime state Corrections Commissioner Chris Epps might have resulted in improvements to the state contracting process, but thanks to the Mississippi Senate, holes remain.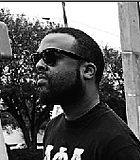 City & County
At the corner of High Street and North State, Bryan Eason, 31, has set up an ersatz outside classroom for Jackson residents.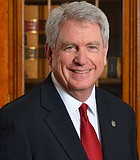 Education
Angry students held aloft red and white signs proclaiming their support for ousted Chancellor Dan Jones on Monday, urging their classmates at the University of Mississippi to sign petitions and ...
Education
President Barack Obama is highlighting private-sector efforts to encourage more students from underrepresented groups to pursue education in science, technology, engineering and math.
Education
JACKSON, Miss. (AP) — Dr. Dan Jones said Friday that the state College Board is not renewing his contract as University of Mississippi chancellor, and he will leave the job ...
Education
Africa is opening up for University of Mississippi students to study, experience and learn firsthand about international issues.
Civil Rights
The $100 million in "extra" funds Reeves is crowing about is still only about $200 million shy of the bare minimum schools need per the Mississippi Adequate Education Program.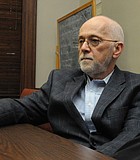 Education
A controversial bill that would use taxpayer funds to send students with disabilities to private schools advanced in the Mississippi legislature Wednesday.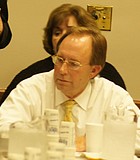 Education
Mississippi became the latest state that could replace the controversial Common Core State Standards after the Mississippi House passed a bill Wednesday that will assemble a commission to examine the ...
Education
A proposal to create state-funded vouchers for special education students is moving forward in the Mississippi Legislature.
Previous Next