Education
Voters in November 2015 will decide a referendum to write a funding guarantee for "an adequate and efficient system of free public schools" into Mississippi's constitution.
Education
A unit of Jackson State University will borrow up to $10 million to buy a 444-bed apartment complex next to its campus.
Education
A state board has rejected a contract that would have bought tests for Mississippi students with intellectual disabilities.
Education
The 10-member Community College Board will meet Thursday to interview two finalists seeking to become the next executive director of the board that oversees Mississippi's two-year colleges.
Cover
The greatest hike in private academies in Mississippi was from 1968-1971, during which segregated private schools grew from educating just over 5,000 to 40,000 students in the state.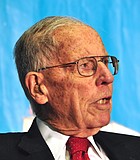 Cover
"School choice" is a hot-button political phrase, used in some form since the 1960s. At its most generic, it means giving parents an option of where to send their kids ...
Editorial
It can be hard to determine the motives of those who push for "school choice." After all, it can be difficult to distill what proponents of school choice, a movement ...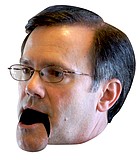 Education
Thigpen is either so gung-ho about pushing the "school choice" agenda that he'd look past the residual racism still alive in the state, or he's just naive.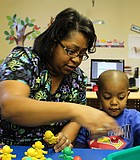 Education
Mississippi's flawed application and underdeveloped plans to provide preschool for all children is partly to blame for why the state's youngest learners were bypassed once again for federal funds that ...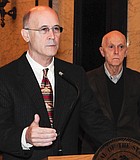 Education
With Republicans controlling both houses and the Governor's Mansion, not a lot of compromise is necessary for the GOP to get its way in the new session. But Democrats are ...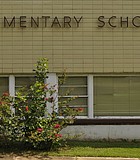 Education
In a state with a long history of lousy education, and a bad habit of not paying for it, nowhere is the problem as profound as in Durant, a tiny ...
Education
The U.S. Department of Education announced Wednesday that Mississippi has missed out on its share of $250 million in federal money to expand its fledgling prekindergarten program.
Education
Mississippi officials on Friday signed off on the state's second charter school, but rejected plans for a third.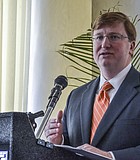 Education
Mississippi's second-highest elected official says that Mississippi needs to spend its money responsibly on "investments that matter" instead of focusing on more money to "do something for our kids" as ...
Education
Lt. Gov. Tate Reeves says Mississippi should stop using the Common Core State Standards to guide its public school curriculum and should instead create its own higher standards.
Previous Next