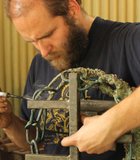 Art
Sculptor Stephen Coles will exhibit his work in "B+ (new work and investigations)" at Millsaps College Nov. 5-Dec. 17.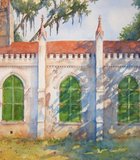 Art
David Waldrip helped organize the 2014 Grand National Watercolor Exhibition while the Mississippi Watercolor Society's executive director, Susan Wellington, was out of the country.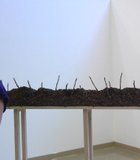 Art
Kristen Tordella-Williams has an affinity for dirt. Not the stuff that gathers under the couch, but the blacky-brown soil that gets under your nails, and the mound scraped away to ...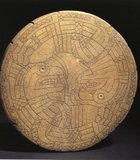 Art
If your description of Native Americans includes "primitive" or "savages," listening to retired archeologist and Jackson resident Sam Brookes will blow your mind.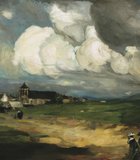 Art
The American painter and teacher Robert Henri, who taught at New York School of Art, made frequent trips to Spain that resulted in his appropriately titled "Spanish Sojourns" collection of ...
Art
If you want something that's both educational and entertaining this fall, the Old Capitol Museum's Mississippi Archaeology Expo offers edifying fun while celebrating our state's history.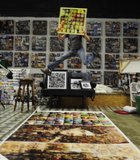 Art
After 80 weeks of traveling, and a year compiling hundreds of thousands of photos and miles of (virtual) film, Josh Hailey's Photamerica is culminating with a seven-hour, family-friendly blowout Oct. ...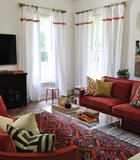 Art
Susan Fontenot is half creative genius and half psychic, as all great interior designers are. She isn't loyal to a specific style, nor does she create carbon copies of her ...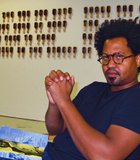 Art
Felandus Thames' work, which ranges from small to wall-sized paintings to dimensional installations, invites viewers to take a deeper, often jarring look at the easy, automatic views of African Americans.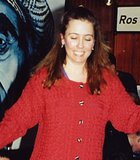 Art
Catherine Bishop became the only certified Irish-dancing teacher in Mississippi, and she trained in Ireland in 2002 and 2003.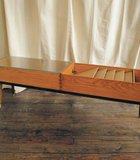 Art
555 Custom Designs is the obscure moniker attached to the functional art of Jason Lott and fellow Jacksonian Josh Bishop.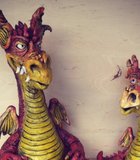 Art
In his art work, Sam Clark, a local potter, uses imagination and creativity to tell stories in the work he produces from a small studio in Madison.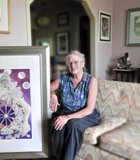 Art
Patti Henson puts a little bit of herself into every piece she crafts. Her vivid watercolor paintings, fascinating fabric-batik pieces, and clever logos, drawings, and designs are sprinkled across the ...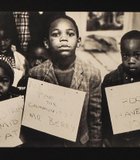 Art
"And the Children Shall Lead Them" opened June 23 to commemorate the 50th anniversary of Freedom Summer.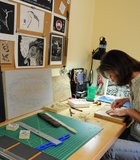 Art
For Laurin Stennis, art is about refuge and full self-expression.
Previous Next