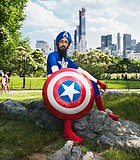 Art
As part of a tour that included museum exhibits, film festivals and the 2011 New York Comic Con, software analyst and cartoonist Singh presented a lecture, "Cartoons, Turbans & Superheroes: ...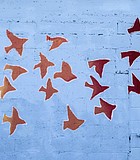 Art
A flock of rainbow-colored birds suddenly appears on the left side of the street when you round the bend on East Amite Street, heading toward the intersection of West Capitol ...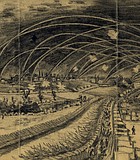 Art
Although Millsaps College history professor Stephanie Rolph wouldn't call herself a specialist on art, on April 11, she will deliver "Perspectives in the Press" in conjunction with the Mississippi Museum ...
Art
For the first time in the Deep South, "Civil War Drawings from The Becker Collection" is on exhibition at the Mississippi Museum of Art.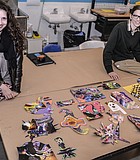 Art
Whenever the Mississippi Museum of Art is open during January and February, you might find as many as 25 people of all ages playing with photo prints, scissors, glue, stamps ...
Art
Poking fun at racial prejudice isn't the most obvious career choice, but comic W. Kamau Bell continues to do just that in his new tour, "Oh, Everything!", which makes a ...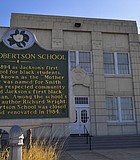 Art
From the outside, one can't possibly see the beautiful and tragic history that the two-story gray building on Bloom Street holds.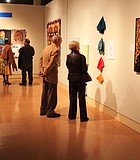 Art
Art is the most intense form of individualism the world has known," said Oscar Wilde, a man who knew a thing or two about exercises in individual expression. That phrase ...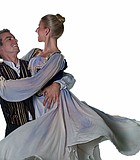 Art
Ballet Magnificat! of Jackson adds another element to your holiday accoutrements with "Most Incredible Christmas," at Thalia Mara Hall on Saturday, Dec. 20, and Sunday, Dec. 21.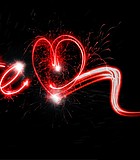 Art
The American Heart Association's Metro Jackson Heart Ball is both a fundraiser and an opportunity to promote the organization and its mission: to improve cardiovascular health and reduce deaths from ...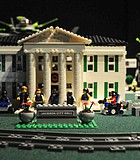 Art
Scott Crawford, the builder behind the LEGO Jackson display, began the project under his Christmas tree with a few decorations and some spare time.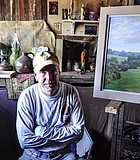 Art
Richard Kelso's two-room studio, located above Hal & Mal's Restaurant, is teeming with items befitting a seasoned artist—from supplies to miniatures for still-life studies to samples of his work.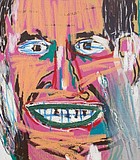 Art
A painting is probably by Jean-Michel Basquiat if a single figure or a large head dominates a painting's canvas and is surrounded by smaller drawings of body parts and other ...
Art
When I read in the St. Andrew's Cathedral newsletter about local artist William Goodman's four-week art and faith course on Wednesday evenings, I decided to give it a shot.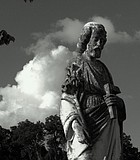 Art
For Vicksburg photographer Glynn Fought, the key to creating an interesting work of art is often as simple as finding another perspective.
Previous Next