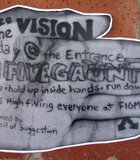 Art
This weekend, FIGMENT, an annual, free and participatory art festival in Jackson will give everyone the chance to tap into their inner artist, to create, to participate and to bring ...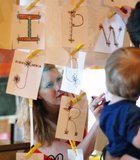 Art
This weekend, Jackson is getting another serving of southeastern artistry, courtesy of the second Stray at Home Festival.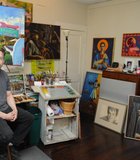 Art
The first instinct is usually the correct one. Artist Paul Fayard studied psychology and worked as a mental health counselor for "a lot of years" before rediscovering an instinctive affinity ...
Art
The Slow Movement is running rampant, though it likes to run at the speed of a tortoise.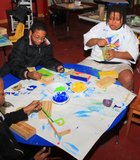 Art
Operation Shoestring is a community organization based around kids and families that has been making a difference for nearly 50 years.
Art
As you turn a corner in the Mississippi Museum of Art, you come face-to-face with a larger-than-life Renoir-esque work. Local artist Ginger Williams-Cook painted the Pierre Auguste Renoir-inspired mural to ...
Art
The Mississippi Museum of Art's new exhibition, "Old Masters to Monet: Three Centuries of French Painting from the Wadsworth Atheneum," covers all the major players and artistic movements between the ...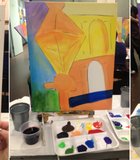 Art
Leaving with a finished painting is one of the best parts about classes at Artful Hours or Easely Amused.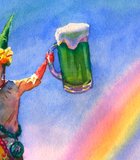 Art
Anyone who lives or plays in Jackson long enough will eventually be driving down a road and pass a quiet, slender man with a paintbrush.
Art
In a Family Corner of the upcoming major French painting exhibition at the Mississippi Museum of Art, artist Ginger Williams-Cook has re-created a Renoir painting of Monet's gardens to give ...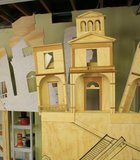 Art
This spring, the Art Garden at the Mississippi Museum of Art is once again home to a participatory art project.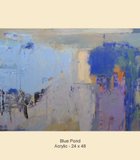 Art
See Tony Saladino and Stacey Johnson's works at Fischer Galleries (3100 N. State St., 601-366-8833) the month of March. An opening reception is March 7 at 5 p.m.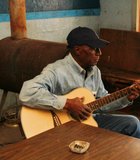 Art
Geographic routes of discovery on the Mississippi Blues Trail are as varied and plentiful as the paths weaving through the history of the music itself—music that began as spirituals, work ...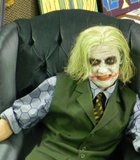 Art
Mississippi Pulp Con is a place where steampunk zombies can rub elbows with Wookiees. Roller-derby girls can exchange numbers with comic fanboys. Vampirellas, paranormal investigators and pop artists can dance ...
Art
The creative spirit is a strong one; it comes from deep within. That's why so often art creates in the viewer an emotional reaction or impact.
Previous Next
Video