Art
Some fans anxiously awaited Mississippi Comic Con even before its predecessor, last year's SOPOCU Con, wrapped up. But while founder Greg Hanks hoped to make it an annual event, he ...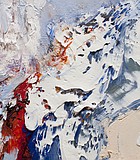 Art
Mississippi Museum of Art's Museum After Hours highlights some of the creative and innovative places and people in Jackson.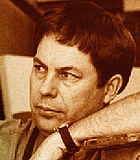 Art
Although many of us proudly cheer on some of our Mississippi artists, we continue to overlook those who pushed some of the creative boundaries we take for granted. Between May ...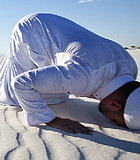 Art
The International Museum of Muslim Cultures, located in the Arts Center of Mississippi, will host this year's "Capture the Spirit of Ramadan" exhibition which, for the first time, will be ...
Art
The arts community around the Ross Barnett Reservoir has combined the task of repurposing trash with a love for fashion in the fourth annual Project Rezway, a fashion show featuring ...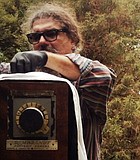 Art
Photographer Euphus Ruth uses an early photographic process called collodion to produce art with a vintage aesthetic.
Art
Plenty of people know Tig Notaro, even if they don't remember from where. The comedian has appeared on a number of primetime television series, including "The Office," "Community" and "Bob's ...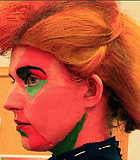 Art
On April 10, attendees at the Mississippi Museum of Art's 2015 spring benefit may experience a sense of deja vu as they take in the sights and sounds.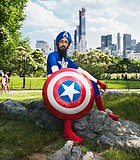 Art
As part of a tour that included museum exhibits, film festivals and the 2011 New York Comic Con, software analyst and cartoonist Singh presented a lecture, "Cartoons, Turbans & Superheroes: ...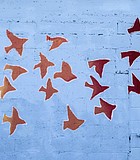 Art
A flock of rainbow-colored birds suddenly appears on the left side of the street when you round the bend on East Amite Street, heading toward the intersection of West Capitol ...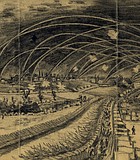 Art
Although Millsaps College history professor Stephanie Rolph wouldn't call herself a specialist on art, on April 11, she will deliver "Perspectives in the Press" in conjunction with the Mississippi Museum ...
Art
For the first time in the Deep South, "Civil War Drawings from The Becker Collection" is on exhibition at the Mississippi Museum of Art.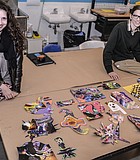 Art
Whenever the Mississippi Museum of Art is open during January and February, you might find as many as 25 people of all ages playing with photo prints, scissors, glue, stamps ...
Art
Poking fun at racial prejudice isn't the most obvious career choice, but comic W. Kamau Bell continues to do just that in his new tour, "Oh, Everything!", which makes a ...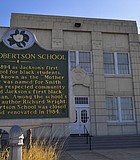 Art
From the outside, one can't possibly see the beautiful and tragic history that the two-story gray building on Bloom Street holds.
Previous Next