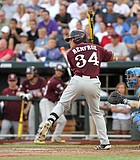 Person of the Day
Current San Diego Padres outfielder and former Mississippi State University baseball player Hunter Renfroe might be the biggest draw of the night at the Mississippi Sports Hall of Fame and ...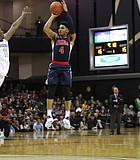 Person of the Day
Breein Tyree's career-high 31 points against Vanderbilt helped the Rebels to an 81-17 win over the Commodores. Tyree earned the title of SEC Player of the Week, making him the ...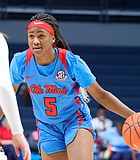 Person of the Day
Crystal Allen, who joined the University of Mississippi Rebels this season, is a graduate transfer from the University of Texas at Arlington.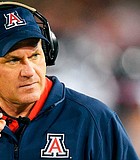 Person of the Day
The University of Mississippi has hired veteran coach Rich Rodriguez to be its next offensive coordinator.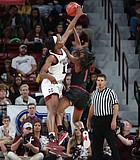 Cover
With Victoria Vivians now in the WNBA, the Bulldogs will depend on players such as Tearia McCowan.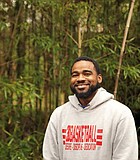 Jacksonian
When Karl Robinson, 31 was working as an assistant coaching coach for an Amateur Athletic Union team in 2012, he noticed the pre-game chat would often emphasize desire, discipline and ...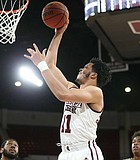 Cover
Starkville, Miss., could end up earning most of the attention in the state this college-basketball season. Mississippi State University is set up to make major noise with its men's and ...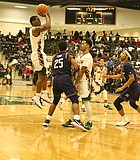 Cover
This year, Mississippi Valley State University is picked to finish ninth in the SWAC.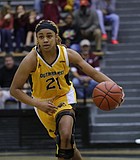 Person of the Day
Freshman Daishai Almond was left to take the reins of the Golden Eagles' offense during the second quarter against Mississippi State University.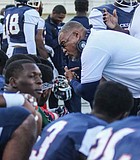 Person of the Day
Jackson State University did not have to look far to find its 20th head football coach. The team took the interim tag off John Hendrick in November and will keep ...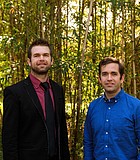 Film
When brothers Jon and Henry Wiener founded Bash Brothers Media, it seemed like a no-brainer to produce feature sports documentaries, Jon says.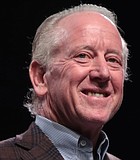 Sports
The Southeastern Conference has named Archie Manning winner of the Michael L. Slive Distinguished Service Award.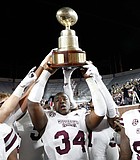 College
Nick Fitzgerald's previous Egg Bowl included a career-altering injury and a crushing loss on his home field. One year later, Mississippi State's senior quarterback earned redemption.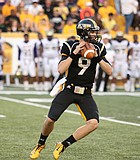 Sports
Quarterback Nick Mullens left the University of Southern Mississippi owning most of the school's passing records. He is the career leader in passing yards for the Golden Eagles with 11,994 ...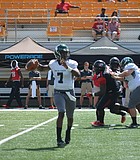 People
Compounding problems for the Delta State University Statesmen in the 2018 season was senior quarterback Breck Ruddick's injury in the second game, which forced Delta State to turn to true ...
Previous Next