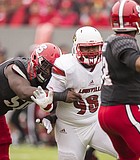 Person of the Day
The New Orleans Saints are trying to fix a defense that was terrible last season. It was one of the worst in the history of the NFL, but this preseason ...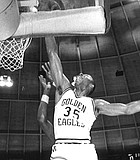 Person of the Day
One of the greatest men's basketball players in the history of the University of Southern Mississippi is coming home. Former USM star forward Clarence Weatherspoon is joining the staff as ...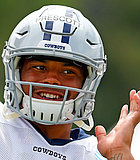 Sports
Dak Prescott shrugs at the suggestion that the Dallas rookie quarterback's startling success in two preseason games is a product of what skeptics might call the "vanilla" defenses of the ...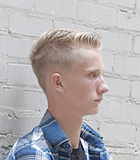 City & County
We power up each step. We rise higher and higher. We feel our legs become heavy. We make one last push to the top. We reach the top of the ...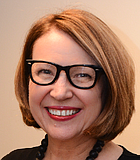 Editor's Note
I love that the 23-year-old tells anyone who will listen that his success so far is about how hard he works on his craft. It's almost like he is intentionally ...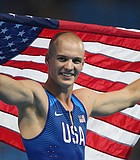 Person of the Day
Four years ago, pole-vaulter Sam Kendricks barely missed reaching the U.S. track-and-field Olympic trials. He was 25th on an entry list that only invited the 24 participants.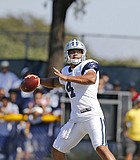 Person of the Day
If Dak Prescott was nervous last Saturday, he certainly didn't let it show. The former Mississippi State University quarterback and NFL rookie threw for two touchdowns and 139 yards in ...
Sports
Mississippi State's quarterback race is down to three candidates. The school announced on Friday that sophomore quarterback Elijah Staley has been granted his release and will transfer.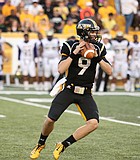 Cover
This could be one of the most unpredictable college-football seasons in recent memory. Questions surround nearly every college team in Mississippi as the season approaches.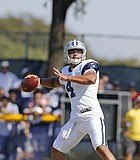 National
In a few short months, Dak Prescott went from a hopeful National Football League draft pick to rookie quarterback with the Dallas Cowboys, with a strong possibility of seeing playing ...
National
Simone Manuel leaned her head into her hands and cried when she recognized her historic achievement.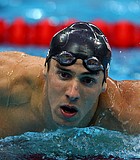 Person of the Day
It didn't take Michael Phelps long to work on cementing his legacy as an Olympian. He was voted by teammates to be the flag bearer in the opening ceremony as ...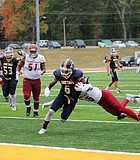 Cover
Alcorn had a rough start last season with a 69-6 blowout loss to Georgia Institute of Technology. ASU bounced back with four straight wins by an average 34.5 points per ...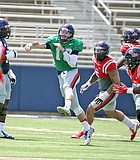 Cover
Fans hoped that Jackson State would turn things around after Harold Jackson's first season ended with a 5-7 record. The Tigers had plenty of talent returning and should have gotten ...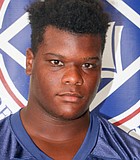 Jacksonian
There is no doubt that Madison Ridgeland Academy football player Saahdiq Charles is athletic. At the Nike+ Football The Opening's finals, Charles ran 5.21 seconds in the 40-yard dash, which ...
Previous Next