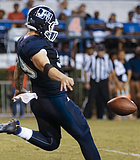 Person of the Day
Before coming to Jackson State University, senior kicker Christian Jacquemin went to Coral Reef High School in Miami, where he played soccer before his high-school coach encouraged him to try ...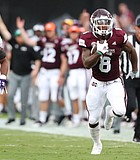 Person of the Day
A new coaching staff at Mississippi State University offered a fresh start for sophomore running back Kylin Hill.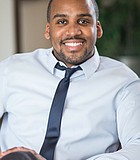 Civil Rights
For #BlackGirlMagic in the form of Serena and Naomi to dominate a sport meant for the white upper class is to rage against the mayo-flavored patriarchal machine.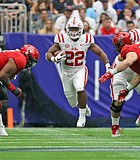 Person of the Day
University of Mississippi running back Scottie Phillips proved his ranking against the Texas Tech Red Raiders, running his way into the school record book.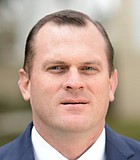 Sports
When head coach Hal Mumme left to become offensive coordinator at Jackson State University, Belhaven University needed to find a new leader for its football program. The Blazers found one ...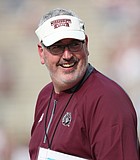 Person of the Day
One of the biggest reasons Joe Moorhead was hired at Mississippi State was his reputation for building offenses that can score points in a hurry. It took exactly one play ...
Person of the Day
The pressure of starting the season for Mississippi State University will fall to sophomore quarterback Keytaon Thompson.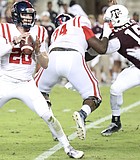 Person of the Day
Mississippi transfer Shea Patterson will be under center when the 14th-ranked Wolverines open the season on the night of Sept. 1 at No. 12 Notre Dame. Patterson said Harbaugh has ...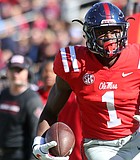 Person of the Day
University of Mississippi wide receiver A.J. Brown is getting love from nearly everywhere this offseason. It should be expected after he put up one of the best single-season receiver performances ...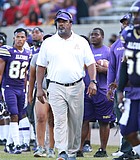 Sports
Alcorn State should have a reload season instead of a rebuild. The Braves have 11 Preseason All-SWAC players. Only Grambling State University had more selections.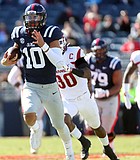 Sports
Whether you are routing for the Mississippi State University Bulldogs to come out as top dog or for the Millsaps College Majors to score a major victory this season, this ...
Person of the Day
On Aug. 13, 2018, the SWAC Council of Presidents announced that it had selected the conference's new leader, Charles McClelland. The Jackson, Miss., native and Callaway High School graduate is ...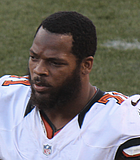 National
NFL players demonstrated during the national anthem at several preseason games Thursday night, protests that again drew a rebuke from President Donald Trump.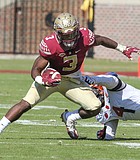 Person of the Day
One of the biggest bright spots for the Seminoles season came from Clinton, Miss., in the form of Cam Akers. The highly recruited freshman running back came out of Clinton ...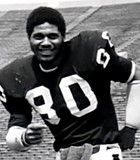 Person of the Day
Linebacker Robert "Dr. Doom" Brazile's football career has earned him honors in quite a few halls of fame.
Previous Next