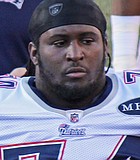 Person of the Day
A couple of seasons ago, it might have seen a long shot for Panthers defensive tackle Kyle Love to even be in the league much less about to play in ...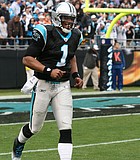 Bryan's Rant
Will it be Cam Newton or Petyon Manning? Will the Broncos' top-ranked defense trample the 11th-ranked Panthers offense? Or will Denver's 16th-ranked offense fall flat against Carolina's sixth-ranked defense? This ...
Sports
Jay Hopson was an assistant coach for Southern Mississippi when the program was the envy of most mid-major schools in the country.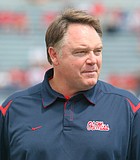 Person of the Day
Some of the allegations regarding the University of Mississippi's football program date back to previous coach Houston Nutt, but others involve current coach Hugh Freeze's tenure.
Sports
Mississippi has been notified by the NCAA of rules violations involving the football, women's basketball and track and field programs.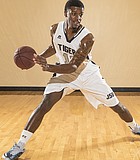 Person of the Day
Raeford Worsham has been on a tear since late December, when he scored in double figures for seven straight games.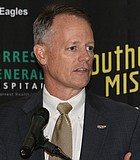 Bryan's Rant
You'll have to forgive University of Southern Mississippi football fans if they act like it is 2011 again this week.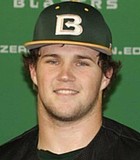 Person of the Day
Mississippi Highway Patrol spokesman Brandon Fortenberry tells local media outlets 21-year-old Devin McCann was southbound on I-55 just north of Brookhaven when his 2015 Toyota ran off the road.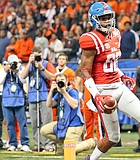 Person of the Day
The East-West Shrine Game will be a chance for former University of Mississippi wide receiver Cody Core to raise his draft stock.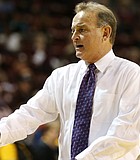 Bryan's Rant
The Mississippi State University Lady Bulldogs basketball team will play a game that is not only an opportunity but also a measuring stick for the a rising program.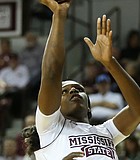 Person of the Day
Mississippi State's 6-foot-7 Teaira McCowan flashed across the lane, reaching a huge hand up and swatting the ball out of bounds. The crowd roared its approval. McCowan couldn't help but ...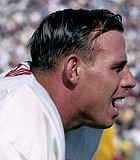 Person of the Day
Perhaps the best football player ever at his position and one of the biggest Hall of Fame snubs from Super Bowl I is Kansas City Chiefs punter Jerrel Wilson.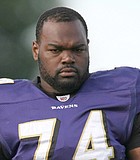 Bryan's Rant
Just eight teams with a chance to reach this year's Super Bowl remain. All the top ones play this weekend after coming off their bye last week. While the playoffs ...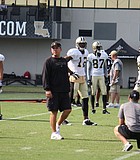 Bryan's Rant
The 2015-2016 NFL Season is hardly in the books, and coaches are already getting the ax. One coach doesn't have to worry about that, but he does get to pick ...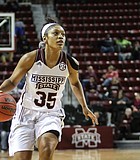 Bryan's Rant
The history of the Mississippi State University women's basketball team is light on success, to say the least.
Previous Next