Business
Major brand sponsors are watching closely to make sure the National Football League doesn't fumble the investigation into how its executives handled evidence in the Ray Rice domestic violence case.
Sports
Unless you've been under a rock, you know that the Big Ten stumbled this past weekend as Michigan State and Ohio State bombed on the big stage.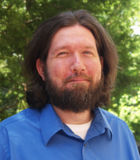 Bryan's Rant
Two weeks into the college football season, the Big Ten faces an uphill climb. This past Saturday was a disaster for the conference.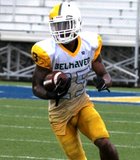 Person of the Day
Senior wide receiver Greg Livingston was the star of Belhaven University's offensive fireworks, scoring four touchdowns. The Houston native scored on three receptions and a punt return.
Sports
The first week of college football saw blowouts or escapes for most of the Top 25 teams. The Top 10 took care of business, except for South Carolina, who faced ...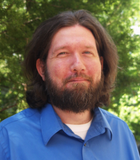 Bryan's Rant
Unless an unlikely team comes out of nowhere, like the 1999 St. Louis Rams, the 2014 Super Bowl has only a handful of contenders.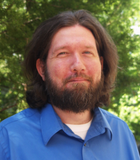 Bryan's Rant
Over the next two weeks, all the colleges and universities start their football seasons, and I hope each team has a successful one.
Person of the Day
At night and on weekends, Pamela Bates Graham puts on the green and black uniform of the Capital City Roller Girls and transforms into Graham Reaper.
Bryan's Rant
Friday night's game between the New Orleans Saints and Tennessee Titans became a flag fest. It seemed like neither team could run a play without a yellow flag littering the ...
Cover
It's easy to see why Alcorn State fans think this season will bring the team's first SWAC Championship since sharing the title with Grambling in 1994.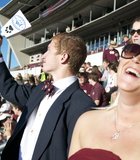 Cover
Last season ended with Florida State at the top of the poll. While there are no free trips to Disney World for the team, it does land the top spot ...
Cover
Every season, I make predictions that never seem to pan out, but that doesn't stop me from pulling predictions from my cloudy crystal ball. Maybe I need to fix the ...
Cover
Here are a few of the most pulse-pounding matches to watch this season.
Cover
This year could be one of the wildest in the history of the Conerly Trophy, which goes to the best college football player in the state.
Cover
Jackson State University, Mississippi State University, the University of Mississippi and the University of Southern Mississippi—the state's "Big Four"—have one common goal this season—reaching new heights.
Previous Next