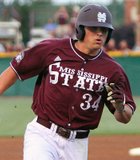 Person of the Day
Mississippi nearly always has an abundance of college baseball talent. Each year the best college baseball player is awarded the C Spire Ferriss Trophy at the Mississippi Sports Hall of ...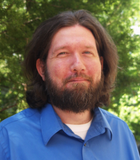 Bryan's Rant
While everyone wonders what kind of series the Chicago Bulls could have given the Miami Heat with all healthy players, I wonder if any team left in the playoffs can ...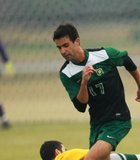 Person of the Day
On Monday, April 29, the Mississippi Brilla announced they had added three members of the national-championship winning Belhaven Blazers soccer team.
Bryan's Rant
Overused phrases and cliches run rampant in sports today. For instance, how often is the word "elite" thrown around when discussing quarterbacks?
Economy
Brandon Mayor Butch Lee is proposing a 2 percent additional tax on food and beverage sales at local restaurants to pay for a multi-field complex focused on baseball.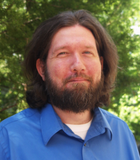 Bryan's Rant
Finally, there will be a playoff in college football in 2014. No more wanting, wishing or hoping. The BCS is done after the 2013-14 season is completed.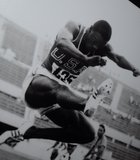 Sports
Recently, I attended an event at the Mississippi Sports Hall of Fame, which showed off renovations and expansion of the Olympic Room at the museum.
National
For more than a decade as a professional athlete, Collins remained silent about his sexuality, worried about what teammates, opponents, fans — the world, really — might think.
Sports
One-time high school and Mississippi State football star Dontae Walker says he's overcome his past.
Sports
Over the next three days (starting tonight, April 25, with the first round) the NFL will hold its annual amateur draft. Two Jackson State Tigers are hoping to hear their ...
Bryan's Rant
Nearly every NFL team will probably feel good about themselves after the final pick of the 2013 NFL Draft is announced.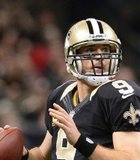 Sports
The New Orleans Saints should focus on two things during the 2013 NFL Draft: their defense and their offensive line.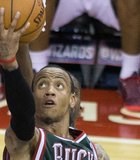 Person of the Day
Last year we saw a rare feat in the NBA playoffs, when the eighth-seed Philadelphia 76ers defeated the No. 1 seed Chicago Bulls after Derrick Rose tore his anterior cruciate ...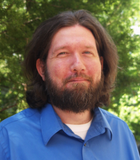 Bryan's Rant
No one single topic monopolized my attention this week, so, once again, here are my thoughts from all around the sports world.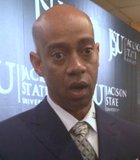 Sports
Jackson State basketball is at its best when its recruiting local kids, and if last week's news is any indication of things to come, there are some good times ahead ...
Previous Next