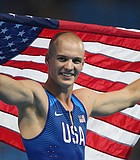 Person of the Day
Four years ago, pole-vaulter Sam Kendricks barely missed reaching the U.S. track-and-field Olympic trials. He was 25th on an entry list that only invited the 24 participants.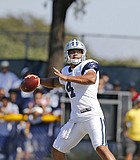 Person of the Day
If Dak Prescott was nervous last Saturday, he certainly didn't let it show. The former Mississippi State University quarterback and NFL rookie threw for two touchdowns and 139 yards in ...
Sports
Mississippi State's quarterback race is down to three candidates. The school announced on Friday that sophomore quarterback Elijah Staley has been granted his release and will transfer.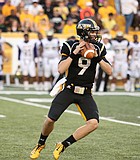 Cover
This could be one of the most unpredictable college-football seasons in recent memory. Questions surround nearly every college team in Mississippi as the season approaches.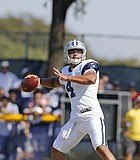 National
In a few short months, Dak Prescott went from a hopeful National Football League draft pick to rookie quarterback with the Dallas Cowboys, with a strong possibility of seeing playing ...
National
Simone Manuel leaned her head into her hands and cried when she recognized her historic achievement.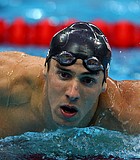 Person of the Day
It didn't take Michael Phelps long to work on cementing his legacy as an Olympian. He was voted by teammates to be the flag bearer in the opening ceremony as ...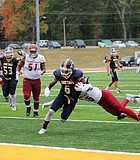 Cover
Alcorn had a rough start last season with a 69-6 blowout loss to Georgia Institute of Technology. ASU bounced back with four straight wins by an average 34.5 points per ...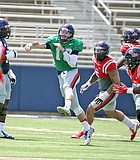 Cover
Fans hoped that Jackson State would turn things around after Harold Jackson's first season ended with a 5-7 record. The Tigers had plenty of talent returning and should have gotten ...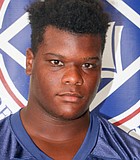 Jacksonian
There is no doubt that Madison Ridgeland Academy football player Saahdiq Charles is athletic. At the Nike+ Football The Opening's finals, Charles ran 5.21 seconds in the 40-yard dash, which ...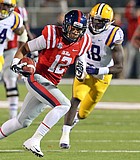 Person of the Day
Former Indianapolis Colts running back Zurlon Tipton and current wide receiver Donte Moncrief were more than just teammates. The two players were good friends who often spent time off the ...
Person of the Day
Alcorn State University added stability to its athletic program by giving a three-year extension to athletic director Derek Horne. Since the school hired him in August 2014, Horne has overseen ...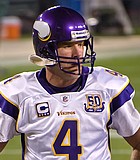 Person of the Day
Brett Favre was equal parts desperado and virtuoso during his 20-year NFL career that was predicated on taking big risks in the game's biggest moments.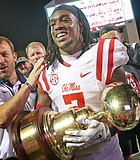 Person of the Day
Former University of Mississippi safety Trae Elston will try to make the New Orleans Saints' roster as an undrafted rookie free agent. He might have made a great decision by ...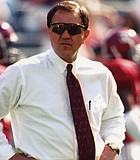 Person of the Day
In the history of Mississippi State University football, one coach has coached, won and lost the most games: Jackie Sherrill, who led the Bulldogs from 1991 to 2003.
Previous Next