College
Southern Mississippi has won more games over the past six weeks then it did in the previous three seasons combined.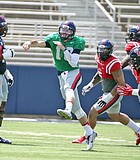 Person of the Day
University of Mississippi Rebels quarterback Chad Kelly has been better known for his blowups on the field and his troubles off the field.
6 hours, 13 minutes ago ...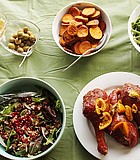 Bryan's Rant
Each Thanksgiving, we gather with family, or with friends who have become family. While food may be one of the reasons for this, Thanksgiving has a deeper meaning than just ...
College
OXFORD, Miss. (AP) — A New Albany police officer is suspended with pay during an investigation about whether he punched a spectator at Saturday's Ole Miss-LSU football game.
College
Mississippi senior linebacker Denzel Nkemdiche has been hospitalized this week for an undisclosed reason in Oxford, Mississippi, and will not play on Saturday.
College
BRANDON, Miss. (AP) — A Mississippi man was sentenced to 25 years in prison after pleading guilty to drunken driving and killing a college football player who was riding a ...
Person of the Day
Jackson State University has nominated stud defensive end Javancy Jones. He will try to become the first player from Jackson State to win the 2015 C Spire Conerly Trophy.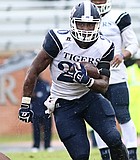 Bryan's Rant
Thanksgiving is a time when we get together with family and friends, and give thanks for another year. In between the feasting, naps, leftover turkey, holiday shopping and more naps, ...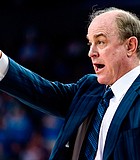 Person of the Day
Mississippi State beat Eastern Washington 106-88 on Friday night in Ben Howland's coaching debut with the Bulldogs.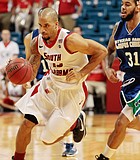 Person of the Day
It hasn't been an easy road to basketball greatness for Mychal Ammons, as many may have guessed.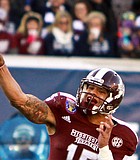 Bryan's Rant
Mississippi State University quarterback Dak Prescott has just four games left in his illustrious college-football career, as he prepares to take on the University of Alabama, the University of Arkansas, ...
College
STARKVILLE, Miss. (AP) — Mississippi State will host a memorial service on Thursday in honor of a father and son who both played for the Bulldogs and were killed in ...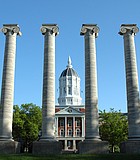 National
The president of the University of Missouri system resigned Monday with the football team and others on campus in open revolt over what they saw as his indifference to racial ...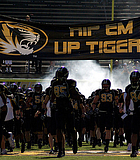 National
Student protests over racial incidents on the University of Missouri campus escalated dramatically over the weekend when at least 30 black football players announced they will not participate in team ...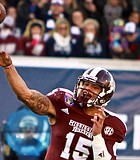 College
Led by prolific quarterback Dak Prescott, the Bulldogs could give Missouri (4-4, 1-4 Southeastern Conference) its biggest test of the season. Mississippi State is averaging 35.1 points and has topped ...
Previous Next