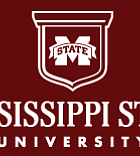 Sports
Mississippi State's athletic director and Adidas have apologized for an obscene phrase on one of the baseball team's practice jerseys.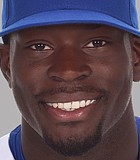 Person of the Day
When Anthony Alford signed with Southern Miss after leading the Petal High School Panthers to the 6-A title during his senior season, it was a major recruiting coup.
Sports
Pascagoula native Sarah Thomas became the first full-time female NFL game official in league history on April 8.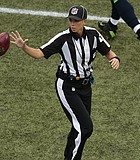 Sports
For Sarah Thomas, being the first full-time female NFL game official, hired April 8, doesn't bring any new pressure for someone who has had many firsts as a woman in ...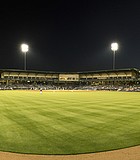 Sports
Spring is in full effect, and as college basketball ends and the NBA and NHL move toward their playoffs, MLB celebrates its opening week. Baseball returns each summer, serving as ...
Sports
Pro baseball is back. The Mississippi Braves will open the 2015 baseball season against the Tennessee Smokies April 9-13 at Trustmark Park (1 Braves Way, Pearl).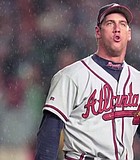 Person of the Day
It was John Rocker's mouth, not his arm, that was most memorable about his time with the Atlanta Braves. His quotes to Sports Illustrated in December 1999 caused a backlash ...
Bryan's Rant
Just two games separate the 2014-2015 University of Kentucky Wildcats from immortality, and just three teams stand in the Wildcats' way from joining eight others who had a perfect season.
Sports
Lanier High School great and Dallas Mavericks player Monta Ellis' streak of 237 consecutive NBA games played ended March 29, after a calf injury during a game against the San ...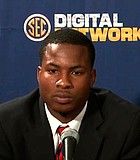 Sports
The Final Four is here, and the book on Mississippi's current basketball season has closed. It felt like a particularly mad March for Mississippi basketball fans, but it was a ...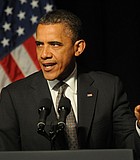 Person of the Day
Since winning the presidency in 2008, President Obama hasn't been shy about his feelings on sports. In fact, one of the first things he spoke about as president was the ...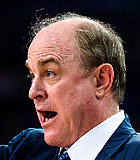 Bryan's Rant
When Rick Ray took over the head-coaching job at Mississippi State University in 2012, he had an uphill climb from the beginning.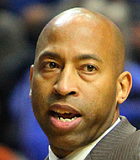 Sports
When I heard the news that Mississippi State University athletic director Scott Stricklin had fired basketball coach Rick Ray after just three seasons, ideas from two of the most acclaimed ...
Sports
Mississippi State University fired basketball coach Rick Ray Saturday, March 21, and hired former UCLA Final Four coach Ben Howland. Ray went 37-60 in three seasons in Starkville.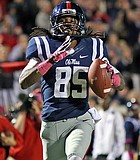 Person of the Day
Former Ole Miss wide receiver Ja-Mes Logan was an undrafted free agent with the New England Patriots last fall. He made it to the final round of cuts before the ...
Previous Next