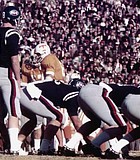 Person of the Day
Former University of Mississippi quarterback Archie Manning hasn't taken a snap on the field in 32 years, but he is still collecting accolades. This summer, Manning was awarded the Liberty ...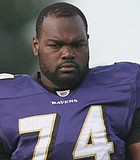 Person of the Day
The Panthers are making sure Cam Newton's blind side is protected. Carolina signed left tackle Michael Oher to a three-year contract extension on Friday.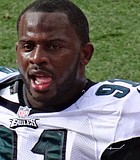 Person of the Day
After being one of the biggest snubs for last year's Pro Bowl, Fletcher Cox made sure the same wouldn't be said by the end of the 2016 season.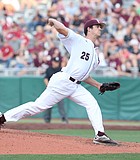 Person of the Day
Mississippi State University pitcher Dakota Hudson will have a big hand in one of the three games against the University of Arizona. To be more accurate, it will be Hudson's ...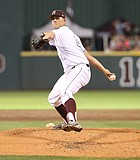 Person of the Day
Mississippi State beat Louisiana Tech 4-0 to win the NCAA Tournament's Starkville Regional title on Sunday night.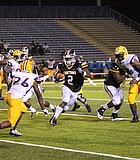 Person of the Day
The first-ever World University Championship of American Football took place in Uppsala, Sweden, in 2014 and featured five teams, representing Sweden, China, Mexico, Japan and Finland.
Sports
STARKVILLE, Miss. (AP) — Mississippi State will allow highly touted signee Jeffery Simmons to enroll in school and join the football team while facing misdemeanor assault charges for striking a ...
Sports
Mississippi coach Hugh Freeze is "owning the mistakes" made during his tenure, which now includes NCAA violations, but said neither he nor his assistants knowingly did anything wrong.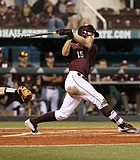 Person of the Day
Athletic talent is nothing new in Jake Mangum's family. The Mississippi State University freshman outfielder comes from a long line of athletes who have made their mark on sports in ...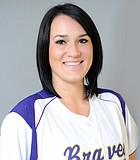 Person of the Day
There are several reasons for Alcorn State's impressive jump in wins, but one of the main factors is the pitching of Ashley "Paige" Breal. She has been sensational on the ...
National
Laremy Tunsil and the Miami Dolphins were quick to agree on his value in the wake of his NFL draft freefall.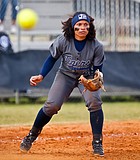 Person of the Day
Jackson State University's softball season has been mired in struggles. That doesn't mean the Tigers haven't had many bright spots this season, though, and one of those is senior infielder ...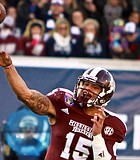 Football
The Cowboys took Mississippi State's Dak Prescott with the 135th overall pick in the fourth round of the NFL draft Saturday, two days after a failed bid to trade up ...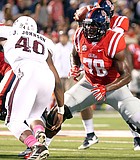 Sports
Mississippi says it will investigate former offensive lineman Laremy Tunsil's comments that he accepted money from a member of the football staff while playing at the school.
Person of the Day
Holly Reichle entered Stephen F. Austin State University in Nacogdoches, Texas, believing she wanted to be a Spanish teacher and a coach.
Previous Next