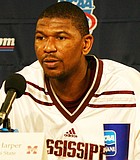 Person of the Day
It took a long time for Ontario Harper to get his love of basketball back. The former Mississippi State University athlete was one of the top players in the state ...
Sports
The NFL Draft begins Thursday, April 30, and runs through Saturday, May 2. Mississippi natives Senquez Golson (Ole Miss) and Bernardrick McKinney (Mississippi State) are slated to go in the ...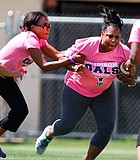 Sports
After helping plan and participate in this year's Gridiron Gals Football Clinic, Franshell Fort has a deeper grasp of what's happening on the field and enjoys games all the more.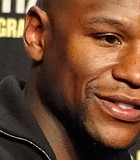 Bryan's Rant
If you're a sports fan, this weekend will be great for you. The NBA and NHL playoffs continue; the NFL Draft begins Thursday, April 30; the 141st Kentucky Derby is ...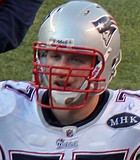 Person of the Day
Offensive tackle Nate Solder had something important to tell men about his life when he spoke with the media recently. Solder disclosed that doctors diagnosed him with testicular cancer at ...
Sports
The Mississippi Braves close out a five-game homestand Thursday, April 23, and Friday, April 24, against Chattanooga. Games start at 7 p.m.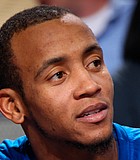 Sports
Selfish. Bad teammate. Volume shooter. The ugly labels have once again found Lanier High School great Monta Ellis in Dallas. The next two weeks will determine if he can shed ...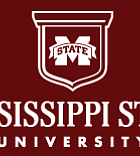 Sports
Mississippi State's athletic director and Adidas have apologized for an obscene phrase on one of the baseball team's practice jerseys.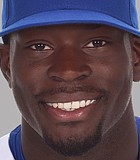 Person of the Day
When Anthony Alford signed with Southern Miss after leading the Petal High School Panthers to the 6-A title during his senior season, it was a major recruiting coup.
Sports
Pascagoula native Sarah Thomas became the first full-time female NFL game official in league history on April 8.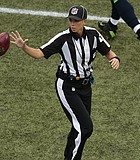 Sports
For Sarah Thomas, being the first full-time female NFL game official, hired April 8, doesn't bring any new pressure for someone who has had many firsts as a woman in ...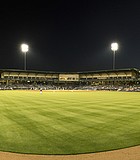 Sports
Spring is in full effect, and as college basketball ends and the NBA and NHL move toward their playoffs, MLB celebrates its opening week. Baseball returns each summer, serving as ...
Sports
Pro baseball is back. The Mississippi Braves will open the 2015 baseball season against the Tennessee Smokies April 9-13 at Trustmark Park (1 Braves Way, Pearl).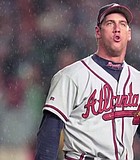 Person of the Day
It was John Rocker's mouth, not his arm, that was most memorable about his time with the Atlanta Braves. His quotes to Sports Illustrated in December 1999 caused a backlash ...
Bryan's Rant
Just two games separate the 2014-2015 University of Kentucky Wildcats from immortality, and just three teams stand in the Wildcats' way from joining eight others who had a perfect season.
Previous Next