Bryan's Rant
Just two games separate the 2014-2015 University of Kentucky Wildcats from immortality, and just three teams stand in the Wildcats' way from joining eight others who had a perfect season.
Sports
Lanier High School great and Dallas Mavericks player Monta Ellis' streak of 237 consecutive NBA games played ended March 29, after a calf injury during a game against the San ...
6 hours, 51 minutes ago ...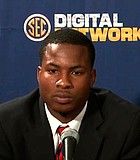 Sports
The Final Four is here, and the book on Mississippi's current basketball season has closed. It felt like a particularly mad March for Mississippi basketball fans, but it was a ...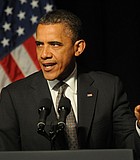 Person of the Day
Since winning the presidency in 2008, President Obama hasn't been shy about his feelings on sports. In fact, one of the first things he spoke about as president was the ...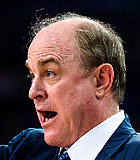 Bryan's Rant
When Rick Ray took over the head-coaching job at Mississippi State University in 2012, he had an uphill climb from the beginning.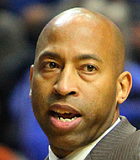 Sports
When I heard the news that Mississippi State University athletic director Scott Stricklin had fired basketball coach Rick Ray after just three seasons, ideas from two of the most acclaimed ...
Sports
Mississippi State University fired basketball coach Rick Ray Saturday, March 21, and hired former UCLA Final Four coach Ben Howland. Ray went 37-60 in three seasons in Starkville.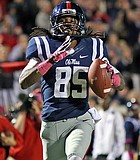 Person of the Day
Former Ole Miss wide receiver Ja-Mes Logan was an undrafted free agent with the New England Patriots last fall. He made it to the final round of cuts before the ...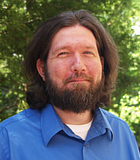 Bryan's Rant
Both New Orleans Saints head coach Sean Payton and general manager Mickey Loomis said there would be major changes after last season's 7-9 finish.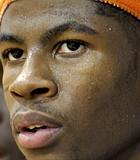 Sports
A Mississippi High School Athletic Association rule from 1938 prevented Callaway High School from participating in the Dick's Sporting Goods High School Nationals.
Sports
Callaway High School (31-3) won its fourth straight 5A title with a 66-43 victory over Ridgeland High School (29-4). Malik Newman scored 27 points.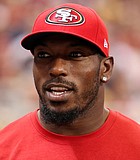 Person of the Day
It's more likely that athlete will stay too long in his or her sport than leave gracefully or early. That's why it is always shocking when a player like San ...
Bryan's Rant
Free agency started Tuesday, March 10, in the NFL, and the NFL Draft, which runs from April 30 to May 2, is right around the corner.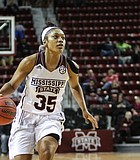 Sports
You won't see the biggest impact of Victoria Vivians' first college season in her statistics, although she led the SEC in scoring at 15.1 points per game.
Sports
The championship rounds of the state high school basketball tournament tip off Friday, March 13, and Saturday, March 14, at the Mississippi Coliseum.
Previous Next