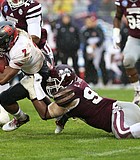 Person of the Day
Over in the AFC, one of Prescott's former teammates had a solid rookie season for the Kansas City Chiefs. Defensive tackle Chris Jones left MSU after his junior season, and ...
Person of the Day
The latest victory for unbeaten Mississippi State was doubly satisfying for coach Vic Schaefer.
Basketball
AUBURN, Ala. (AP) — Rasheed Brooks hit a straightaway 3-pointer with 39 seconds left, and Deandre Burnett went 4 for 4 from the foul line in the final 30 seconds ...
National
The Associated Press 2016 NFL All-Pro Team is showing off the new wave of pro football stars.
Person of the Day
If the Lions are going to have any chance of pulling off the upset, the team will need all its stars on the field. On defense, that means cornerback Darius ...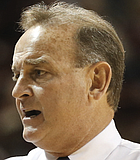 Person of the Day
The No. 5 Mississippi State University Bulldogs routed the Louisiana State University Tigers 74-48 in the Southeastern Conference opener for both teams.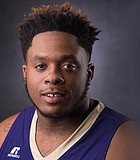 Person of the Day
Alcorn State University's basketball team is set to enter SWAC play after posting a 3-8 record thus far in out-of-conference play. If the Braves are going to compete for the ...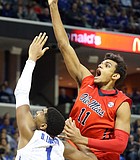 Person of the Day
There was no celebrating Thursday night for the Mississippi Rebels, despite an impressive 92-58 win over South Alabama, highlighted by Sebastian Saiz's 23-point, 16-rebound performance.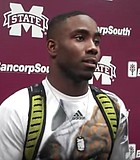 Person of the Day
Aeris Williams' career high for rushing yards in a game entering this season was 46 yards, and he rushed for just 206 yards with three touchdowns as a redshirted freshman.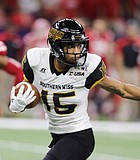 Person of the Day
Allenzae Staggers set New Orleans Bowl records with 11 catches for 230 yards and also scored a touchdown to help Southern Miss beat Louisiana-Lafayette 28-21 on Saturday night.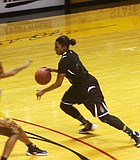 Person of the Day
Mississippi Valley State University senior guard Christina Reed earned preseason first-team All-SWAC honors earlier this year. Eight games into this season, she has lived up to the votes that coaches ...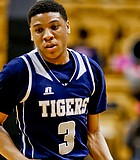 Person of the Day
Yettra Specks scored five of his 15 points in the final minute to help Jackson State pull away and beat Drake 68-63 on Saturday.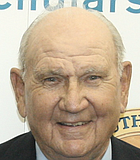 Person of the Day
Mississippi lost a sports legend on Nov. 24 when David Meadow "Boo" Ferriss died at the age of 94. Ferriss, who was born in Shaw, Miss., on Dec. 5, 1921, ...
Person of the Day
Lamar Peters had a career-best 24 points to lead Mississippi State to an 82-60 win over Georgia State on Sunday.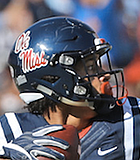 Person of the Day
Tight end Evan Engram is one of the few holdovers from the University of Mississippi's stellar recruiting class of 2013. He chose to return to school while the Rebels' better-known ...
Previous Next