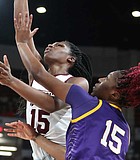 Person of the Day
Teaira McCowan has spent the last four years growing as a basketball player at Mississippi State University.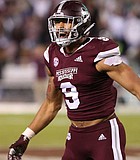 Person of the Day
The defensive linemen hailed as the gems of the draft class didn't disappoint during their on-field testing Sunday, and nobody performed better than Montez Sweat.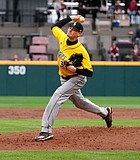 Person of the Day
The University of Southern Mississippi was able to take game one of a three-game series against Mississippi State University in Starkville on Friday, Feb. 22, with help from right-handed pitcher ...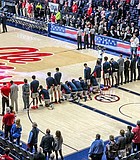 Civil Rights
Eight Mississippi players kneeled during the national anthem in response to a Confederacy rally near the arena before the Rebels' 72-71 victory over Georgia on Saturday.
Person of the Day
Senior sprinter McKinely West of the University of Southern Mississippi showed up and showed out at the Conference USA Indoor Track and Field Championship when he dominated at the 60-meter ...
Person of the Day
Senior forward Chelsea Causey kept Jackson State University's winning streak going over the weekend with her play against Alcorn State and Southern universities.
Person of the Day
LaDavius Draine scored a career-high 22 points as Southern Miss narrowly beat Louisiana Tech 73-71 in overtime on Saturday.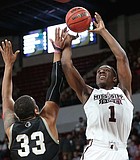 Person of the Day
Reggie Perry, a Thomasville, Ga., native, is the second five-star recruit to sign with the Mississippi State University Bulldogs under Head Coach Ben Howland.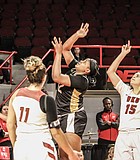 Person of the Day
USM finally got its first conference win against the University of North Carolina, Charlotte. Redshirt freshman Kelsey Jones added nine points, seven rebounds and one steal in the Golden Eagles' ...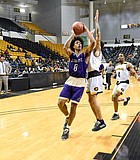 Person of the Day
Sophomore guard Troymain Crosby might have turned the season around for the Alcorn State men's basketball team.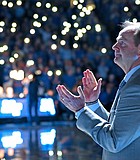 Person of the Day
Mississippi's Kermit Davis is getting another crack at a big-time men's basketball coaching job nearly 30 years after the lowest point in his career.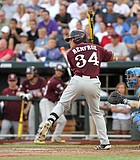 Person of the Day
Current San Diego Padres outfielder and former Mississippi State University baseball player Hunter Renfroe might be the biggest draw of the night at the Mississippi Sports Hall of Fame and ...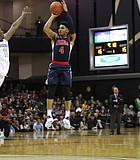 Person of the Day
Breein Tyree's career-high 31 points against Vanderbilt helped the Rebels to an 81-17 win over the Commodores. Tyree earned the title of SEC Player of the Week, making him the ...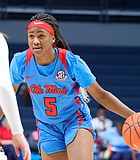 Person of the Day
Crystal Allen, who joined the University of Mississippi Rebels this season, is a graduate transfer from the University of Texas at Arlington.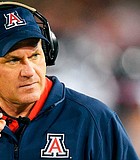 Person of the Day
The University of Mississippi has hired veteran coach Rich Rodriguez to be its next offensive coordinator.