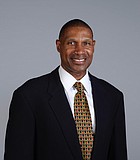 Person of the Day
Leslie Frazier was the 1985 starting cornerback for the Chicago Bears team that won Super Bowl XX.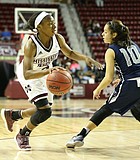 Person of the Day
Mississippi State University is going to be well represented at the 2017 ESPY Awards. Current and former Bulldogs are up for recognition during the program, which airs on ABC on ...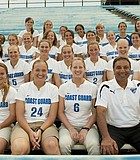 Person of the Day
Former U.S. Women's National Soccer Team head coach Tony DiCicco died from cancer at the age of 68 on Monday, June 19.
Person of the Day
Former New York Jets outside linebacker Larry Grantham, a starter and defensive standout on the 1969 Super Bowl team, has died. He was 78.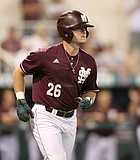 Person of the Day
Before this season, MSU hasn't won a regional after losing the opening game since 1979. Redshirt senior infielder-outfielder Cody Brown was one of the bright spots in the Bulldogs' opening ...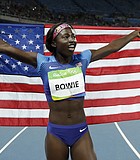 Person of the Day
The Mississippi Sports Hall of Fame and Museum is set to honor sprinter Tori Bowie and pole-vaulter Sam Kendricks with a meet and greet from 5 p.m. to 7 p.m.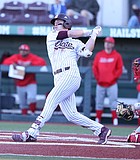 Person of the Day
The day after the regular season ended, Monday, May 22, turned out to be a great day for Mississippi State University first baseman Brent Rooker. He is in the midst ...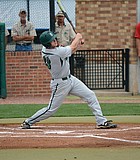 Person of the Day
Delta State University junior first-baseman Zack Shannon didn't win the 2017 Ferriss Trophy, but he will get an opportunity that the other finalists might not get. Shannon and his teammates ...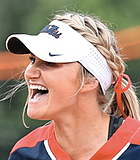 Person of the Day
The University of Mississippi's surprise run to the title featured phenomenal pitching from the Rebel's Kaitlin Lee. In four games, she gave up just three runs in four games, with ...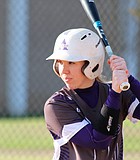 Person of the Day
Southern University, the No. 4 seed out of the West Division, shocked Alcorn State University, the No. 1 seed out of the East, on the opening day of the 2017 ...
Sports
Mississippi NAACP is requesting the NCAA continue its opposition to symbols of racial hatred and expand its ban to all NCAA sanctioned events and relocate the Softball Regional Tournament at ...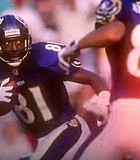 Person of the Day
An early morning accident has claimed the lives of two people, including former NFL player Michael Jackson.
Person of the Day
University of Southern Mississippi junior shortstop LeeMarcus Boyd is making big strides with his bat at the right time of year. The regular season is winding down, and he is ...
Person of the Day
The New York Giants got a tight end and a deep threat in one package in the NFL draft. In another move to revive their anemic offense, the Giants selected ...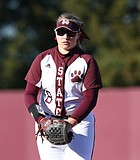 Person of the Day
Performing at a high level in college sports is no easy task. It is even harder knowing that, at the same time, your future in the sport is in the ...