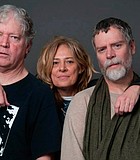 LGBT
For Cody Cox, owner of Jackson record label Elegant Trainwreck, it began with a feeling of helplessness and just a little bit of amazement.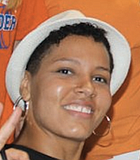 Music
Hip-hop artist Genesis Be, a Biloxi native, recently made national news for donning a rebel flag and noose in protest of Gov. Phil Bryant's proclamation of Confederate Heritage Month at ...
Music
While recent fans know The Bright Light Social Hour for the soulful, psychedelic sound of the band's well-received 2015 album, "Space Is Still the Place," the Austin, Texas-based four-piece is ...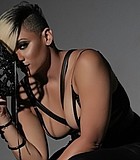 Music
It's been five years since Kris Kelli moved from her hometown—and her home country—to branch out in the American music scene with the goal of not returning until she had ...

Music
A rapper draped herself in a Confederate battle flag and hung a noose around her neck during a performance to protest Mississippi Gov. Phil Bryant's proclamation of April as Confederate ...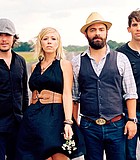 Music
Tennessee native, father, husband and Americana musician Drew Holcomb has become an established independent artist, selling more than 100,000 records and performing more than 1,500 lives shows since releasing his ...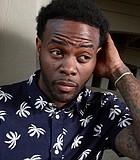 Music
It's only been a few months since Jackson hip-hop artist Coke Bumaye released his mixtape, "If You Love Me Let Me Know," at the end of 2015, but fans didn't ...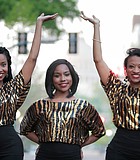 Music
Over the past 23 years, followers of the local music scene have become well acquainted with the modern-day soul and R&B style of cover band Compozitionz, but for about six ...
Music
Athens, Ga., has given birth to countless iconic bands and recording artists, from R.E.M. to The B-52s. Its latest export, experimental indie-rock four-piece band Mothers, will be heading to Jackson ...
Music
For many fans of Jackson soul, blues and R&B, a follow-up to jj Thames' emotionally charged first record, "Tell You What I Know," which hit stores in January 2014, has ...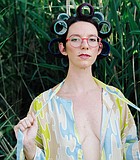 Music
New Orleans-based Boyfriend has become the latest artist hit with recent crackdowns in Mississippi entertainment following the cancellation of her April 9 show at Proud Larry's in Oxford.
LGBT
Canadian rocker Bryan Adams is canceling a performance this week in Mississippi, citing the state's new law that allows religious groups and some private businesses to refuse service to gay ...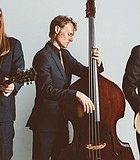 Music
Before their latest release, "Paradise," guitarist Oliver Wood, upright bassist Chris Wood and multi-instrumentalist Jano Rix of The Wood Brothers wrote their heart-twanging tunes with 885 miles between them for ...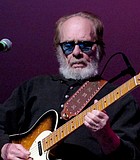 Music
Country giant Merle Haggard, who rose from poverty and prison to international fame though his songs about outlaws, underdogs and an abiding sense of national pride in such hits as ...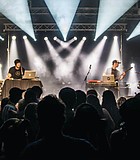 Music
If Widespread Panic's two-night residence in Jackson wasn't enough cause for celebration, show promoter Arden Barnett and crew at Ardenland have created a full schedule of events around the band's ...
Previous Next
Music Venues
Blogs
Blogs
Video