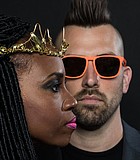 Music
If musicians Teneia Sanders-Eichelberger and Ben Eichelberger have proved only one thing over the course of their careers, it is that they are adaptable. On "Wake the Queens," their debut ...
Music
Something was not sitting right for James Villes. In 2017, after working on a new recording project for about a year and a half, the hip-hop artist and Jackson native, ...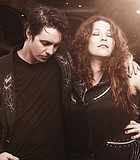 Music
Many fans were shocked when Cary Ann Hearst and Michael Trent, husband-and-wife folk-rock duo Shovels & Rope, announced their second cover album, "Busted Jukebox, Vol. 2," just a week before ...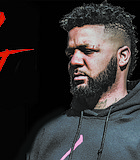 Music
Jackson rapper 808 tha BASS performs his one-man show, "My Story," on Saturday, Feb. 3, at the Russell C. Davis Planetarium.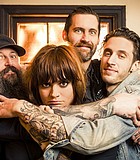 Music
Drummer Evan Diprima may provide a lot of the "thunder" of hard-rock band Royal Thunder, but he is actually the one of two later additions to the Atlanta four-piece. Guitarist ...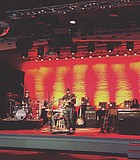 Best of Jackson
We here at the Jackson Free Press like to keep our focus on local: local people, local business, local food--you get the idea. There's nothing to us more local than ...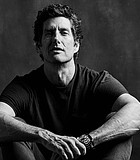 Music
Better Than Ezra fans will hear plenty of hit songs when the band's frontman, Kevin Griffin, performs solo on Jan. 19 in Jackson. However, not all of those familiar tunes ...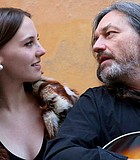 Music
Marty Willson-Piper sat in a booth at the back of Steve's Deli in downtown Jackson, lifting a finger to trace a line between the records on the wall. He owns ...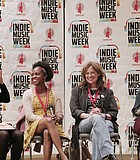 Music
Now, in its third year, the week-long Jackson Indie Music Week festival is held across Jackson in various venues. It features showcases, industry panels, award shows and other events, and ...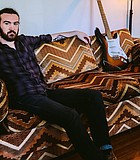 Music
At age 20, Florida native Ben Sparaco has already amassed a highlight reel longer than many that of many older guitarists and songwriters.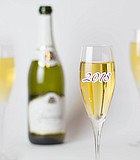 Art
Ring in 2018 with help from local businesses. Find more New Year's Event happenings at jfpevents.com.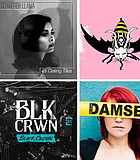 Music
There is never a shortage of music in Mississippi, with countless concerts, showcases and open mics taking place around the state on a daily basis. Since the live music scene ...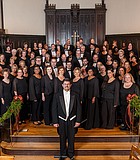 Music
The Mississippi Chorus will perform the first movement of 18th-century composer George Frideric Handel's seminal oratorio, "Messiah," again this year, following two sold-out performances in 2016.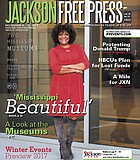 Art
When Pam Confer writes songs, she says the lyrics just come to her, and she starts singing them. So one evening in spring 2016, Confer was walking her dog, Jazzie, ...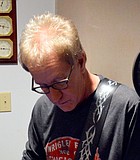 Music
For Larry Brewer, writing songs isn't a "some of the time" endeavor. He has been a professional musician for more than 40 years, most notably as the frontman for rock ...
Previous Next
Music Venues
Blogs
Blogs
Video