Business
Restaurants and package stores that sell alcohol in Mississippi could get a tax break, if the governor agrees.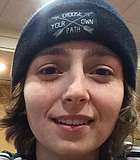 Business
When a Magnolia Junior High School teacher conducted a math exercise by dividing the classroom into two teams based on gender, Destin Holmes was forced to sit in the middle ...
Business
Not a whole lot has happened in Jackson in the two years since the Legislature passed Gov. Phil Bryant's health-care zone law in 2012.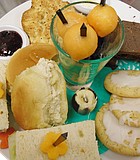 Biz Roundup
Karen Gordon, owner of High Biscuits (7048 Old Canton Road, Ridgeland, 769-300-4948), a British-style tearoom that also has a contemporary southern atmosphere, wants to do something different for Jackson's neighborhood ...
Business
Taser International, the stun-gun maker emerging as a leading supplier of body cameras for police, has cultivated financial ties to police chiefs whose departments have bought the recording devices, raising ...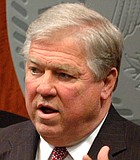 Business
Former Mississippi Gov. Haley Barbour is among the leaders of a new economic development firm formed by Ridgeland-based Butler Snow LLP.
Business
The holidays have passed, but the spirit of giving—or more precisely, giving back—remains in Jackson, thanks in part to a new initiative of the Greater Jackson Chamber Partnership.
Biz Roundup
N.U.T.S. (Neat Used Things for Sale) in Fondren (3011 N. State St.) is moving from its location next to Campbell's Bakery by the end of the week. In order to ...
Business
Wal-Mart Stores Inc. is spending $1 billion to make changes to how it pays and trains U.S. hourly workers as the embattled retailer tries to reshape the image that its ...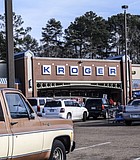 Biz Roundup
Despite efforts to save the Kroger on Terry Road, residents are preparing for its closure at the end of February.
National
An Internet giant was scheduled to face off with Mississippi Attorney General Jim Hood on Friday. Google will ask U.S. District Judge Henry T. Wingate to block an investigation by ...
Business
The House voted Friday to make permanent an expired tax break designed to help small businesses invest in equipment and property, defying a veto threat by the White House.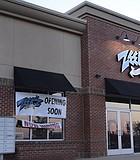 Biz Roundup
Flowood native Sean Alexander will open Zeek'z House of Gyros (132 Lakeland Heights Blvd., 601-919-9832) Monday, Feb. 16, next to the Flowood Walmart.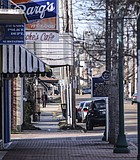 Business
During the day, little is happening on Farish Street. As most people know, plans to redevelop the historic street, which once stood as the central-business-district for Jackson's African American community, ...
Biz Roundup
Residents in south Jackson are working feverishly to make sure their neighborhood doesn't become a food desert when the Kroger on Terry Road closes later this month.
Previous Next