Business
The executive director of Jackson's airport now chairs the largest association of accredited airport professionals in the world.
Biz Roundup
Jackson resident Tony Fino, owner of Fino Furniture, opened a second store location at 1063 County Line Road on May 7 and will celebrate with a grand opening Wednesday, June ...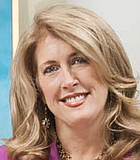 Biz Roundup
Bliss Gift and Home, a gift and home decor store located inside Banner Hall, is hosting a ribbon-cutting celebration tonight, May 17, to commemorate the opening of Bliss Bride, a ...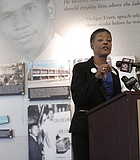 Business
Medgar Wiley Evers looked down from the wall of the memorial pavilion in the airport named after him upon the chairwoman of the soon-to-be-replaced governing commission as she lamented the ...
Biz Roundup
The Big Fix Clinic, a high-volume pet sterilization program that Mississippi Spay and Neuter operates, is offering free spay-and-neuter surgeries to cats in zip code 39213, the northeast Jackson area, ...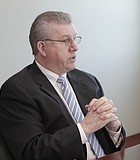 Business
Rumors swirling around the county about who would get lucrative contracts to help build and service the new Continental Tire plant prompted the Hinds County Board of Supervisors president to ...
Business
Gov. Phil Bryant has signed into law a bill that gives control of Jackson's two airports to a state-appointed board.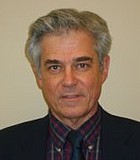 Business
A top deputy in the French National Assembly is calling on the French government to weigh in on behalf of workers at the giant Nissan plant in Canton who want ...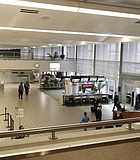 Business
The Jackson-Medgar Wiley Evers International Airport is not the only municipal air-traffic hub looking down the barrel of a state-sanctioned reorganization of its governing board.
Biz Roundup
Connie Michael, the owner of Colorful Creations Printing, will host the third annual Power Conference: Women Doing Business, which takes place Saturday, May 7, from 11 a.m. to 3 p.m. ...
Education
Greene County School Superintendent Charles Breland sees the need for more Mississippians trained in computer science.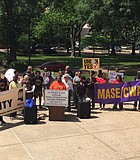 Business
The Workers' Center reports that at least 60 to 100 workers are killed in Mississippi workplaces each year, with more than 11,000 workers injured.
Business
Are we really free when state government can take control of our citizen's property?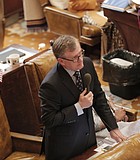 Business
Uber has the green light to operate statewide, after a bill implementing statewide regulations soared through the Legislature this session largely uncontested.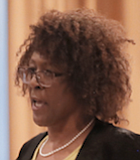 Business
For those wondering what is next in the saga of the takeover of the Jackson Medgar Wiley Evers Municipal Airport, look no further than Charlotte, N.C., and its ongoing discussions ...
Previous Next