Business
Two explosions and a fire rocked a natural gas plant in southern Mississippi, where flames shot out of the building for hours and one of the blasts could be felt ...
Business
The Department of Justice and the Consumer Financial Protection Bureau fined Mississippi-based BancorpSouth $10.6 million, alleging the bank deliberately discriminated against minorities in its lending practices.
Business
With our hyper-local focus here at the Jackson Free Press (we're a locally owned business, too), we've emphasized the importance of shopping local since our very first issue.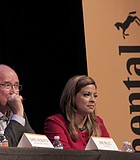 Business
Continental Tire is set to begin work on its Mississippi tire plant, which will start with clearing the 900-acre site just outside Clinton. While it won't be hiring any actual ...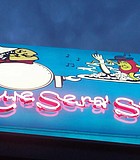 Biz Roundup
Boo Noble, owner of Cajun restaurant Que Sera Sera in Fondren, officially retired and closed his popular establishment after 27 years of operation on Thursday, June 23.
Biz Roundup
Taste of Detroit, a family-owned and -operated restaurant with locations throughout Detroit, branched out of the city and opened a location in Brandon on Friday, June 18.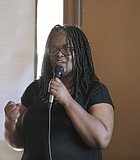 Business
Koinonia Coffee House closes at the end of the month, owner Lee Harper announced this morning during the weekly Friday Forum, promising that in its place a whole new stage ...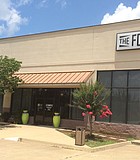 Biz Roundup
Mike Peters, a Jackson-based realtor who owns Peters Real Estate and the Fondren Corner building, recently opened a new 15,000-square-foot vendor market in Ridgeland called The Foundry Mall, located in ...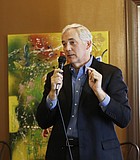 Business
Roy Decker felt the financial consequences of House Bill 1523. Decker, a Jackson developer and architect, says a potential investor pulled out of a project earlier this year, largely because ...
Biz Roundup
Jackson entrepreneur Beau York and business partner Briar Bowser first released the beta for the Satchel Podcast Player on Android in August 2015. They officially released the player on Monday, ...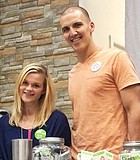 Biz Roundup
Jackson couples Adam and Katherine Martin, and Matthew and Lacey Buck partnered together two weeks ago to open Capitol Nutrition in the Regions Plaza in downtown Jackson.
Business
The executive director of Jackson's airport now chairs the largest association of accredited airport professionals in the world.
Biz Roundup
Jackson resident Tony Fino, owner of Fino Furniture, opened a second store location at 1063 County Line Road on May 7 and will celebrate with a grand opening Wednesday, June ...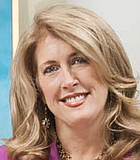 Biz Roundup
Bliss Gift and Home, a gift and home decor store located inside Banner Hall, is hosting a ribbon-cutting celebration tonight, May 17, to commemorate the opening of Bliss Bride, a ...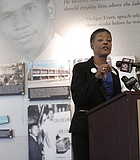 Business
Medgar Wiley Evers looked down from the wall of the memorial pavilion in the airport named after him upon the chairwoman of the soon-to-be-replaced governing commission as she lamented the ...
Previous Next