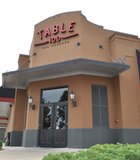 Biz Roundup
Recently, Wine Spectator honored a number of restaurants in Mississippi with its 2014 Restaurant Awards, which highlight the eateries around the globe that offer the best wine selections.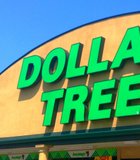 Business
Dollar Tree said Monday it is buying rival discounter Family Dollar for $8.5 billion, significantly broadening its reach as it looks to fend off Wal-Mart, which has been stepping up ...
Business
President Barack Obama is tapping into growing misgivings about tax-driven overseas mergers by U.S. corporations, issuing a new call to end the practice quickly and questioning the patriotism and citizenship ...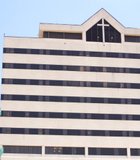 Biz Roundup
UMMC was one of four medical centers in Mississippi to be recognized as "Most Wired" in the study. Others included St. Dominic Hospital in Jackson and North Mississippi Health Services ...
Business
Mississippi's unemployment rate rose to worst in the nation at 7.9 percent in June, as the state's economic recovery lags behind others.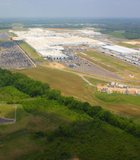 Business
Officials with Nissan North America's Canton assembly plant said that part of a supplier park, which the company broke ground on in 2013, is scheduled to be completed by the ...
Business
Microsoft announced the biggest layoffs in its history Thursday, saying it will cut up to 18,000 jobs or 14 percent of its staff as it works to cut down on ...
Business
New federal guidelines on job discrimination against pregnant workers could have a big impact on the workplace and in the courtroom.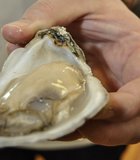 Biz Roundup
The coming months are promising for any oyster lovers in Jackson, as two new oyster-centric restaurants will make their debut.
Environment
The world lacks not only the will, but the technology to achieve the deep carbon cuts needed to avert catastrophic climate change, according to a report presented to the United ...
Business
Citigroup announced Monday that it will pay roughly $7 billion to settle a federal investigation into risky subprime mortgages, the type that helped bring on the financial crisis.
Business
Federal prosecutors are appealing a judge's decision to grant a new trial to a former BP engineer convicted of obstructing justice in an investigation of the 2010 Gulf of Mexico ...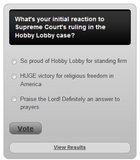 Business
In September 2012, the American Family Association sent an action alert to its followers, urging them to support Hobby Lobby in its quest to deny insurance coverage of some contraception ...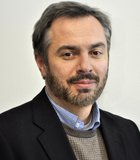 Business
One of the basic problems that we have in this country is the structure of the modern corporation—particularly large, multi-national corporations.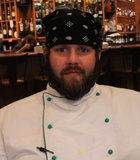 Biz Roundup
The Mangia Bene restaurant group, which includes Sal and Mookie's New York Pizza and Ice Cream Joint, BRAVO! Italian Restaurant & Bar and Broad Street Baking Company, will host two ...
Previous Next