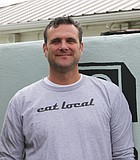 Biz Roundup
Chef Derek Emerson of Walker's Drive-In and Meredith Pittman of CAET Wine Bar will both participate in the Emeril Lagasse Foundation's sixth annual Boudin, Bourbon & Beer event at Champions ...
Business
A Mississippi bank is acquiring banks in Louisiana and Florida for $33 million, expanding its regional footprint.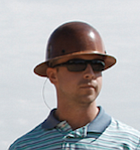 Business
Zach Morrow was born and raised in Ackerman, Miss., and has been doing construction work since he was 18 years old. He has worked in and out of the state ...
Business
State officials are affirming a permit that allows Mississippi Power Co.'s Kemper County power plant to discharge water into a creek during high rainfall.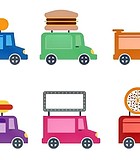 Biz Roundup
Food Truck Friday, a weekly event series in which local food trucks gather to sell lunch items in downtown Jackson's Smith Park, returned on Oct. 7 for its first event ...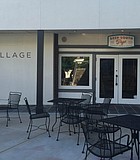 Biz Roundup
On Oct. 5, in honor of "Gilmoreversary"—the anniversary of the first day that the television series "Gilmore Girls" aired on The WB—Deep South Pops will be one of 200 businesses ...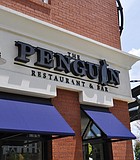 Biz Roundup
The Penguin Restaurant & Bar, originally slated to reopen this fall after closing for renovations on Friday, July 8, posted a message to Facebook on Sept. 24 stating that the ...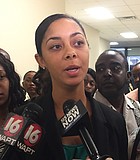 Business
The City of Jackson Civil Service Commission reinstated an employee of 25 years, who had been laid off before others with less tenure, raising questions about an Aug. 11 change ...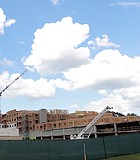 Biz Roundup
On Sept. 7, the developers of The District at Eastover, a multi-use development in northeast Jackson, acquired One Eastover Center from Eastover Jackson, LLC. One Eastover Center is a Class ...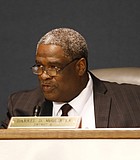 Business
The Hinds County Board of Supervisors wants a business consortium to help prepare and promote local contractors for Continental Tire projects, but passed the work of clarifying the organization's details ...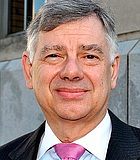 Business
Mississippi Court of Appeals judges are considering whether a Jackson developer who was ordered to pay more than $600,000 for securities violations must post an appeals bond while he tries ...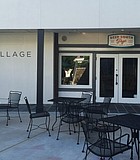 Biz Roundup
Deep South Pops (1800 N. State St.), an artisanal shop that sells organic ice pops made with local ingredients, in addition to coffee, gelato, baked goods and more, will open ...
Biz Roundup
Last week, Pam Fratesi, owner of Fratesi's restaurant, brought in her son-in-law, Nick Secoy, as the restaurant's new head chef.
Business
The city of Jackson has laid off 28 employees in preparation of creating a balanced budget.
Business
Leaders of two Baptist hospital systems say they're exploring a merger.
Previous Next