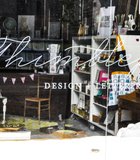 Biz Roundup
Local design and letterpress company Thimblepress is a finalist in the 2014 Martha Stewart Living American Made Awards.
Business
EBay is splitting off its fastest growing segment, payment service PayPal, the e-commerce company said Tuesday.
3 hours, 54 minutes ago ...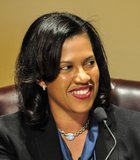 Business
After shelving discussion last week to get more details, the Jackson City Council is scheduled to vote on a consulting contract today that is likely to result in higher water ...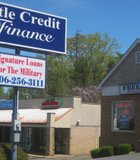 Business
The Department of Defense released proposed rules today targeting the practices of a broad range of high-cost lenders and prohibiting them from charging service members interest rates over 36 percent.
City & County
Every citizen of Jackson contributes to the funding of city government. Each of us pays for some fractional part of employee and elected official salaries, for their cell phones, iPads ...
Business
TEDx Jackson's theme is "Fertile Ground," and includes a wide range of speakers including Joel Bomgar, the founder and CEO of Bomgar, one of the fastest-growing businesses in North America ...
Business
City of Jackson and the Jackson Redevelopment Authority officials say the U.S. Department of Housing and Urban Development seems open to granting those bodies an extension to come up with ...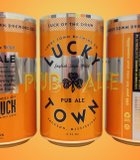 Biz Roundup
On Friday, Nov. 7, locally owned and operated craft microbrewery Lucky Town Brewing will open the doors to their new brewing facility in Jackson for a weekend-long grand-opening celebration.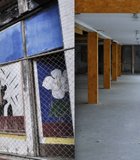 Business
The U.S. Department of Housing and Urban Development has lost faith that any progress will be made with the Farish Street revitalization project that it wants the city of Jackson ...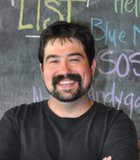 Biz Roundup
Nathan Glenn, owner of Jackson restaurants Rooster's and Basil's, will bring a new establishment to the city in early October.
Business
The government's auto safety agency should have discovered General Motors' faulty ignition switches seven years before the company recalled 2.6 million cars to fix the deadly problem, a House committee ...
Business
Major brand sponsors are watching closely to make sure the National Football League doesn't fumble the investigation into how its executives handled evidence in the Ray Rice domestic violence case.
Business
In looking to relocate to the Jackson area, Costco is not making an altruistic overture, bestowing a gift on the people of the capital city and expecting nothing in return.
Business
Dollar General is going hostile with its $9.1 billion bid for Family Dollar after its rival repeatedly rejected previous offers.
Technology
CUPERTINO, Calif. (AP) — For the first time in years, Apple's iPhones weren't the star of the show. Apple unveiled a smartwatch on Tuesday, a wearable device that marks the ...
Previous Next