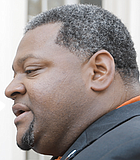 Business
MAC and Associates, LLC., wants a Jackson jury to decide whether Siemens Industry Inc. violated the terms of the contract to install new digital water meters as a part of ...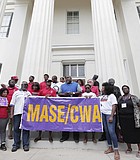 Business
Standing in the sweltering July heat, city workers, union organizers and their interns gathered this morning on the steps of Jackson City Hall to speak out once again about the ...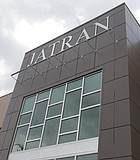 Business
The Jackson City Council deliberated handing the mayor the authority to terminate the contract with the company that maintains the JATRAN fleet during its last regular meeting on July 12, ...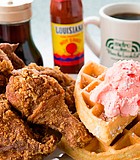 Biz Roundup
Charles Mosley, owner of Smokey Blues Bar-B-Q (2603 Highway 80 W.), opened his restaurant inside the former location of Sonny's Barbecue on June 27.
Business
The owners of six black-owned funeral homes have filed a lawsuit claiming Harrison County, the Board of Supervisors and Coroner Gary Hargrove discriminate by consistently sending bodies to two white-owned ...
Business
Mississippi Power says it has started producing "syngas" using lignite at the Kemper County power plant being built in Mississippi.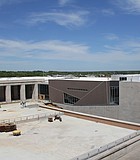 Business
The Museum of Mississippi History and the Mississippi Civil Rights Museum could bring $17 million a year into the city and state's economy, a spokeswoman for the museums said Wednesday.
Business
A Mississippi-based check cashing company fighting legal battles against state and federal regulators said Wednesday that it is closing stores in Alabama and in Louisiana.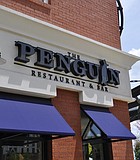 Biz Roundup
The Penguin Restaurant & Bar closed Friday, July 8, at 3 p.m. for the start of summer renovations.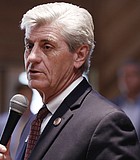 Business
Gov. Phil Bryant has filed a motion to quash a subpoena for his appearance in the airport takeover lawsuit, claiming "legislative immunity."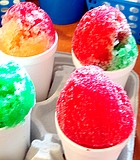 Biz Roundup
Last month, Jonas and Eboni Adams found a location at 5780 Highway 80 on the border of Clinton and Jackson where they could finally set up a brick-and-mortar location for ...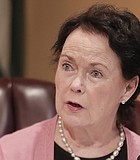 Business
Even as fireworks are banned in many cities across the country, the Jackson City Council could not pass an ordinance to ban fireworks in the city before the July 4 ...
Business
Two explosions and a fire rocked a natural gas plant in southern Mississippi, where flames shot out of the building for hours and one of the blasts could be felt ...
Business
The Department of Justice and the Consumer Financial Protection Bureau fined Mississippi-based BancorpSouth $10.6 million, alleging the bank deliberately discriminated against minorities in its lending practices.
Business
With our hyper-local focus here at the Jackson Free Press (we're a locally owned business, too), we've emphasized the importance of shopping local since our very first issue.
Previous Next