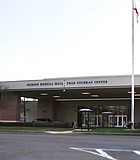 Biz Roundup
Humana, a state health-benefits company with more than 150,000 Medicare and individual health-plan members across Mississippi, is partnering with the Jackson Medical Mall to launch a citywide movement toward better ...
Business
Atmos Energy is donating $25,000 each to the Grammy Museum Mississippi and the Mississippi Arts & Entertainment Center.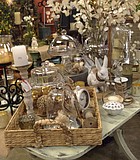 Biz Roundup
The Pine Cone gift boutique (1220 E. Northside Drive, Suite 220) opened its new home in Deville Plaza next door to Deville Camera yesterday.
Business
A decision to impose tough new regulations on cable and wireless companies that provide Internet service to Americans wasn't influenced by politics, a top U.S. regulator told House lawmakers on ...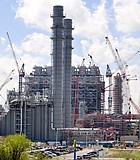 Business
The Mississippi Power Co. and the Public Service Commission are asking the state's highest court to reconsider its ruling overturning rate increases to fund the company's Kemper County power plant ...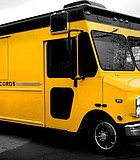 Biz Roundup
Like the man himself, Jack White's Nashville-based label and record store, Third Man Records, has become an institution.
Business
Restaurants and package stores that sell alcohol in Mississippi could get a tax break, if the governor agrees.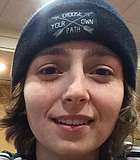 Business
When a Magnolia Junior High School teacher conducted a math exercise by dividing the classroom into two teams based on gender, Destin Holmes was forced to sit in the middle ...
Business
Not a whole lot has happened in Jackson in the two years since the Legislature passed Gov. Phil Bryant's health-care zone law in 2012.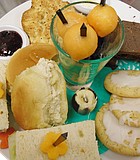 Biz Roundup
Karen Gordon, owner of High Biscuits (7048 Old Canton Road, Ridgeland, 769-300-4948), a British-style tearoom that also has a contemporary southern atmosphere, wants to do something different for Jackson's neighborhood ...
Business
Taser International, the stun-gun maker emerging as a leading supplier of body cameras for police, has cultivated financial ties to police chiefs whose departments have bought the recording devices, raising ...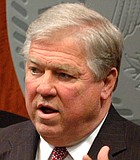 Business
Former Mississippi Gov. Haley Barbour is among the leaders of a new economic development firm formed by Ridgeland-based Butler Snow LLP.
Business
The holidays have passed, but the spirit of giving—or more precisely, giving back—remains in Jackson, thanks in part to a new initiative of the Greater Jackson Chamber Partnership.
Biz Roundup
N.U.T.S. (Neat Used Things for Sale) in Fondren (3011 N. State St.) is moving from its location next to Campbell's Bakery by the end of the week. In order to ...
Business
Wal-Mart Stores Inc. is spending $1 billion to make changes to how it pays and trains U.S. hourly workers as the embattled retailer tries to reshape the image that its ...
Previous Next