Business
Four big banks will pay $2.5 billion in fines and plead guilty to criminally manipulating global currency market going back to 2007.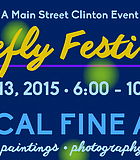 Biz Roundup
The Firefly Festival will take place Saturday, June 13, from 6 to 10 p.m. The event will feature live music and entertainment throughout the evening and will serve as a ...
Business
Mississippi Power Co. has filed three proposals seeking higher rates to pay for the $6.2 billion power plant that it's building in Kemper County.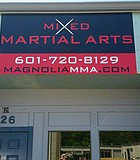 Biz Roundup
Jackson martial artist Jeremiah Liddell opened Magnolia Mixed Martial Arts (826 Foley St.) one month ago with the intent of bringing a casual, friendly, diverse and inclusive learning environment for ...
Business
Verizon is buying AOL for about $4.4 billion, advancing the telecom's push in both mobile and advertising fields.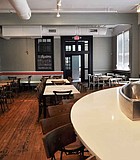 Biz Roundup
Chef Jesse Houston, owner of Saltine Oyster Bar (622 Duling Ave. Suite 201), will celebrate American Craft Beer Week May 11-17 with seven days of beer-centric events featuring limited-release draft ...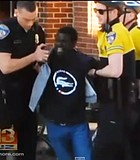 National
Police brutality? The ACLU of Mississippi has an app for that. Today, the ACLU rolled out the iOS version of its Mobile Justice Mississippi app.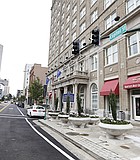 Biz Roundup
The Downtown Business Association is hosting the Capitol Street Dine and Dash, an event celebrating the recent completion of new paving and landscaping work on the street and sidewalks of ...
Biz Roundup
This year's Best of Jackson winner for Best Local Pizza and Best Hangover Food, The Pizza Shack, has seen one store close and a few more open over the past ...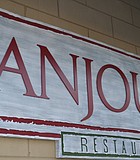 Biz Roundup
Anjou Restaurant (361 Township Ave., Ridgeland) proprietor Anne Amelot-Holmes recently brought a familiar face into her restaurant's kitchen: her father, Christian Amelot.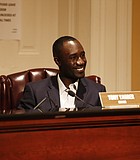 Biz Roundup
Six months after Mayor Tony Yarber first introduced a slate of nominees for the Jackson Redevelopment Authority, the Jackson City Council approved four new JRA members at a special council ...
Business
The popular online home-rental service Airbnb is allowing American travelers to book lodging in Cuba starting Thursday in the most significant U.S. business expansion on the island since the declaration ...
Crime
President Barack Obama on Wednesday created the first-ever sanctions program to penalize overseas hackers who engage in cyber spying and companies that knowingly benefit from the fruits of that espionage, ...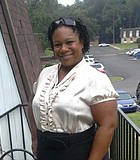 Business
Sociologists and the community activists who rallied to keep the Terry Road Kroger open have a phrase for the phenomenon that could befall the neighborhood that formerly housed the Kroger: ...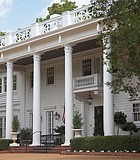 Biz Roundup
Fairview Inn (734 Fairview St.) has teamed up with electric car manufacturer Tesla Motors to provide Tesla Destination Charging, a service that provides free connectors that charge Tesla Model S ...
Previous Next