National
A new Obama administration privacy policy released Friday explains how the government will gather the user data of online visitors to WhiteHouse.gov, mobile apps and social media sites, and it ...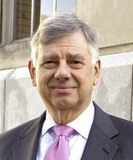 Business
David Watkins has appealed a ruling that he violated state law in a bond money transfer from one development to another.
Business
Republican Gov. Phil Bryant has signed three bills to limit labor union activities in Mississippi.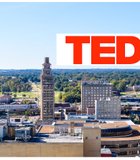 Biz Roundup
On Nov. 6, Jackson attorney, developer and Jackson Chamber of Commerce board member David Pharr will host TEDx Jackson, the first TED conference in Mississippi.
National
Millions of passwords, credit card numbers and other personal information may be at risk as a result of a major breakdown in Internet security revealed earlier this week.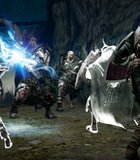 Style
"Dark Souls 2" is the third entry in the Souls series, a further refinement on an already impeccably polished property.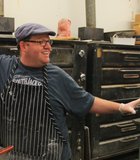 Biz Roundup
Campbell's Bakery owner Mitchell Moore created a Facebook page where business owners can sign up and make a public stance that they are not going to discriminate against LGBT customers ...
Business
Sidestepping Congress, President Barack Obama is using the federal government's vast array of contractors to impose rules on wages, pay disparities and hiring on a segment of the private sector ...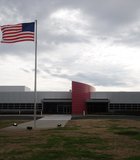 Business
Nissan Motor Co. says it has settled an unfair labor practice charge with a pro-union worker at its assembly plant in Canton, Miss.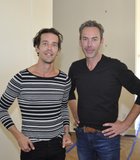 Business
"I don't have to look back very far in my lived experience to recall a time when I was afraid to live openly. I once thought the very best I ...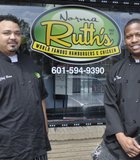 Biz Roundup
Two months ago, Joseph "Stax" Tierre added Norma Ruth's restaurant to his plaza of shops on Ellis Avenue.
Business
Bills that aim to restrict union organizing and picketing practices in Mississippi, as well as restrict governments' abilities to pressure employers to use unionized workers, are on their way to ...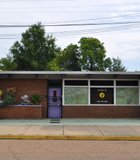 Biz Roundup
Soul Wired Cafe offers healthy cuisine with plenty of vegetarian items, geared toward getting people to eat right and is also a cultural venue that provides a mix of music, ...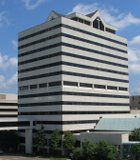 Biz Roundup
Last week, St. Dominic's announced an expanded partnership with REACH Health Inc. that will allow the hospital to connect lung specialists with acute care pulmonary patients.
Business
United Flight 1263 on route from Chicago to New Orleans developed a mechanical problem and landed at the Jackson-Medgar Wiley Evers International airport at approximately 9:30 pm.
Previous Next