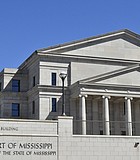 Business
A unanimous Mississippi Supreme Court says a suburb acted improperly in rezoning property for what would be Mississippi's first Costco store.
Biz Roundup
The James and Madeleine McMullan Family Foundation, an Illinois-based educational scholarship and grant provider, donated $750,000 to the Mississippi Museum of Art on Sunday, March 25.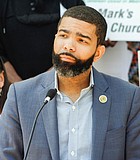 Business
In his first public statement since the Jackson Zoo announced its board is now supporting its relocation from west Jackson to LeFleur's Bluff State Park close to Rankin County, Mayor ...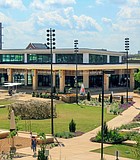 Biz Roundup
Belhaven University will host a free concert on Monday, April 23, at 5:30 p.m. in the Mississippi Museum of Art's Trustmark Grand Hall as part of the Composers' Orchestral Reading ...
Biz Roundup
Smith Park in downtown Jackson, which has been closed for renovations since November 2017, will reopen on Friday, April 13. A ribbon cutting for the refurbished park will take place ...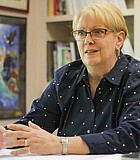 Business
On March 27, the Jackson Zoological Society board confirmed it will move to the eastern side of the city to LeFleur's Bluff State Park, closer to Rankin County than its ...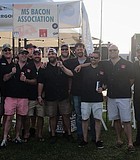 Biz Roundup
The Mississippi Bacon Association, a group of chefs and representatives of restaurants in Jackson and around the state, took home second place overall out of 85 teams that competed in ...
Business
For more business and technology-related events, check out jfpevents.com. For biz and tech news, visit jfp.ms/business.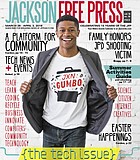 Business
On Thursday, March 22, Cathead Distillery in downtown Jackson was bustling with activity at JXN Gumbo as J.J. Townsend launched his nonprofit community crowd-funding platform, Citizenville.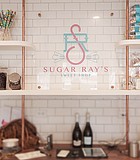 Biz Roundup
Local business Sugar Ray's Sweet Shop launched a GoFundMe page on March 26 asking for donations to help keep the store open.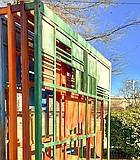 Biz Roundup
Jackson State University's Margaret Walker Center and creative-consulting group Significant Developments unveiled an interpretive plaque for the public art installation "Farish Quilt" in Farish Street Park on Thursday, March 22.
Business
Mississippi's state auditor is formally demanding that a failed solar panel maker pay nearly $93 million that he says is owed to state and local governments, a prelude to a ...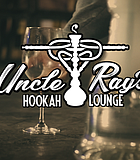 Biz Roundup
Jackson resident Ray McCants will hold a grand opening for his new business, Uncle Ray's Hookah Lounge, on Friday, April 20.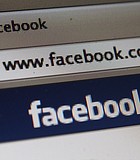 Crime
A Trump-affiliated firm under scrutiny for inappropriately obtaining data on tens of millions of Facebook users created profiling algorithms that "took fake news to the next level," a former employee ...
Business
In an op-ed filed by the CEO of Entergy Mississippi, he claims that the state's Public Service Commission has already approved the charges for electricity purchased by Entergy. That is ...
Previous Next