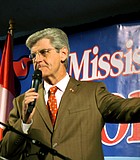 Business
Bryant first floated the proposal earlier this month while speaking at Nissan Motor Co. in Canton and repeated it Monday when he made his proposal for the 2015 budget.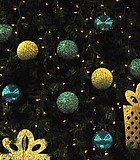 Biz Roundup
With the holiday season approaching, the Outlets of Mississippi (200 Bass Pro Drive, Pearl) is preparing a number of events to celebrate the season beginning this weekend.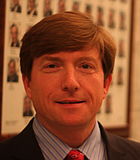 Business
A Democratic lawmaker wants the Legislature to look deeper into the allegations of corruption that have ensnared longtime Mississippi Department of Corrections Commissioner Christopher Epps.
Business
Monsanto Co. says it will pay $2.4 million to settle a dispute with farmers in the Pacific Northwest over genetically modified wheat.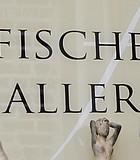 Biz Roundup
Beginning Thursday, Nov. 13, Fischer Galleries (736 N. State St.) will display a new gallery of works by Mississippi artists Cathy Hegman and Stacey Johnson.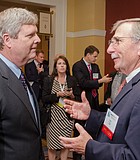 Business
Biofuel maker KiOR Inc. has filed for bankruptcy, although its Mississippi subsidiary has not, preserving the chance that its Columbus plant could be sold quickly.
National
Internet providers shouldn't be allowed cut deals with online services like Netflix or YouTube to move their content faster, and should be regulated more like phone companies, President Barack Obama ...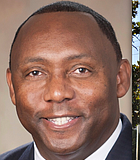 Business
Christopher Epps, the long-tenured commissioner of the Mississippi Department of Corrections, and former Rankin County School Board President Cecil McCrory will be arraigned later today on a 49-count indictment in ...
Health Care
Officials say HealthCare.gov has gotten cybersecurity upgrades ahead of a Nov. 15 start for the second open enrollment season under President Barack Obama's health care law.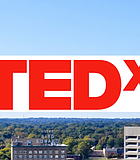 Local
We're liveblogging TEDx Jackson from the Pix/Capri in Fondren.
Business
At close to 5 p.m. on Sept. 24, water spouted high into the air from a 12-inch water main into the air, flooding Capitol Street in downtown Jackson.
Business
The Mississippi Rural Water Association has sued the state Public Service Commission in federal court, claiming the commission overstepped its authority and conflicted with federal law when it required a ...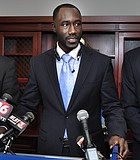 Business
Mayor Tony Yarber announced that the city would look to end the practice of asking about applicants' criminal records and to encourage public and private employers to do the same.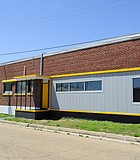 Biz Roundup
Jackson will soon be the newest home of 1 Million Cups, a national program to engage, educate and connect local businesses.
Business
Mississippi officials say they didn't get any money from faltering biofuel firm KiOR on Friday, the deadline for the company to make a $1.9 million debt payment.
Previous Next