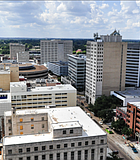 Biz Roundup
The second annual Downtown on Display will take place in Jackson on Saturday, Nov. 1, coinciding with the fourth annual Town Creek Arts Festival.
Business
With stock market gains replacing steep losses in the accounting ledger, Mississippi's main public employee pension fund posted stronger results last year.
Technology
CAPE CANAVERAL, Fla. (AP) — An unmanned commercial supply rocket bound for the International Space Station exploded moments after liftoff Tuesday evening, with debris falling in flames over the launch ...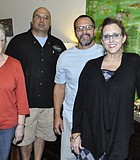 Business
Drake's Designs Florist & Gifts owner Ann Turner Williams and her business-neighbor, Chris McCoy of The Book Rack, are teaming up for Books & Boos, Wednesday, Oct. 29.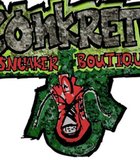 Biz Roundup
Conkrete Sneaker Boutique, opening Oct. 24, will offer exclusive sneakers unavailable anywhere else, in addition to socks, T-shirts, hats, watches and other fashion items.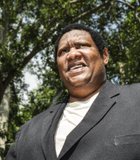 Business
With minimal discussion at this morning's meeting of the Hinds County Board of Supervisors, members voted 4-1 to raise the minimum wage to $9.45 per hour for employees who have ...
National
FBI Director James Comey warned in stark terms Thursday against the push by technology companies to encrypt smartphone data and operating systems, arguing that murder cases could be stalled, suspects ...
Business
The city of Jackson is likely to appeal a recent court decision that would could cost the already cash strapped capital more than $500,000 in fines.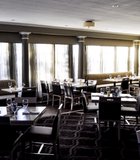 Biz Roundup
Celia Barrett Design, a boutique interior-design firm based in Jackson, recently completed renovations on 1908 Provisions in the historic Fairview Inn.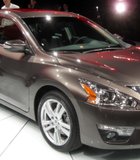 Business
Nissan is recalling more than 238,000 Altima midsize cars worldwide because a secondary latch can fail and allow the hoods to fly open while the cars are in motion.
Business
Security software maker Symantec is the latest company to announce plans to split itself into two. The maker of Norton antivirus software said Thursday that it will separate into one ...
Business
This morning, Ridgeland-based C Spire and City of Jackson officials announced Jackson as the telecommunications company's newest "fiber city."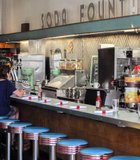 Biz Roundup
As of last Wednesday, breakfast is back at Brent's Drugs in Fondren.
Business
Despite several current and former city officials characterizing an area along Lakeland Drive as non-negotiable for Mississippi's first Costco store, the company has softened its stance, Mayor Tony Yarber says.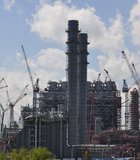 Business
Southern Co. said Thursday that it will cost at least another $59 million to finish the power plant it's building in eastern Mississippi's Kemper County, pushing the total cost above ...
Previous Next