Jacksonian
Jina Daniels' paintings surround her on every wall as she sits in her kitchen, which doubles as an art studio.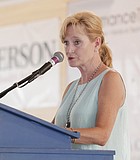 Person of the Day
Mississippi Agriculture Commissioner Cindy Hyde-Smith is serving on an agriculture advisory committee for Republic presidential nominee Donald Trump.
Person of the Day
A bulldog who roamed the sidelines as the Mississippi State University mascot has died.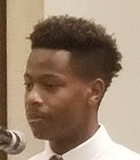 Person of the Day
Torenzo Richardson is no stranger to serving the youth of Jackson.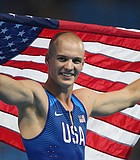 Person of the Day
Four years ago, pole-vaulter Sam Kendricks barely missed reaching the U.S. track-and-field Olympic trials. He was 25th on an entry list that only invited the 24 participants.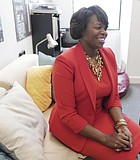 JFP Interviews
Theresa G. Kennedy can't go far for long before coming home to Mississippi. She has never lived out of the state for more than a year, on purpose, she says.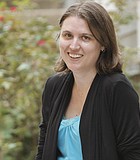 Jacksonian
Beneath her professional exterior, Sarah Asmus, 38, is an avid lover of art who enjoys things such as gardening and cooking. Her life motto is short, sweet and to the ...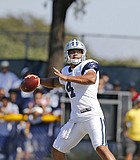 Person of the Day
If Dak Prescott was nervous last Saturday, he certainly didn't let it show. The former Mississippi State University quarterback and NFL rookie threw for two touchdowns and 139 yards in ...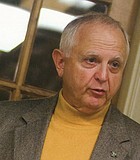 Books
Author Oren Renick, a professor at Texas State University in San Marcos, is an exhibitor at this year's Mississippi Book Festival, which takes place Saturday, Aug. 20, from 9 a.m. ...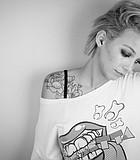 Music
Rather than going the traditional individual-release route, singer-songwriters Alex Fraser and Victoria Fortenberry decided to team up for their debut recording projects, creating "After the Fact," a split EP that ...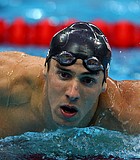 Person of the Day
It didn't take Michael Phelps long to work on cementing his legacy as an Olympian. He was voted by teammates to be the flag bearer in the opening ceremony as ...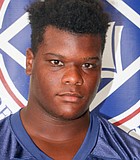 Jacksonian
There is no doubt that Madison Ridgeland Academy football player Saahdiq Charles is athletic. At the Nike+ Football The Opening's finals, Charles ran 5.21 seconds in the 40-yard dash, which ...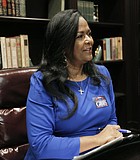 JFP Interviews
The oldest of five, Debra Gibbs says she has always been an independent woman. She was born and raised in Gulfport but moved to Jackson on her own after graduating ...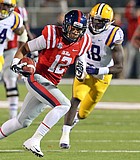 Person of the Day
Former Indianapolis Colts running back Zurlon Tipton and current wide receiver Donte Moncrief were more than just teammates. The two players were good friends who often spent time off the ...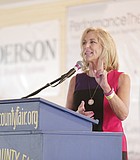 Person of the Day
Under the pavilion at the Neshoba County Fair last month, politicians touted their achievements as always. But there were very few in the way of new proposals. Except for state ...
Previous Next