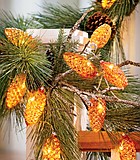 Diy Guides
Liven up your holiday decor with lights, a bit of glitz and some colorful blossoms this season. Now is the time to put on your gardening shoes, grab the pruners ...
Music
If you're feeling the pressure, a spin on the treadmill or some yoga is just what you need. Here are some holiday tracks to keep you company.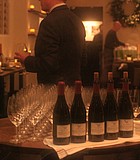 Wellness
Holiday eating can result in an extra pound or two every year, the National Institutes of Health reports, and the holiday season can set the precedent for the upcoming year.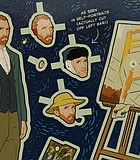 Fly
The holidays are approaching quickly, and it's time to get those last-minute gifts together. While you're in a mad rush to finish, why not buy gifts from local places?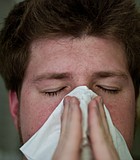 Health Care
As we head into the winter months, we all look forward to the holidays and festive times with family and friends. Unfortunately, we also have to anticipate a higher likelihood ...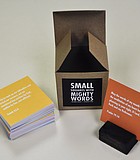 Fly
It's a proven fact that shopping local boosts the economy in your community, and the holiday season keeps many small businesses thriving. This Christmas, why not put the gift of ...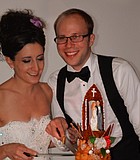 Hitched
As I glanced at the menu, I groaned inwardly. We had two more courses to go--a "soupe de fruits rouges" and a "piece montee." It already felt like the wedding ...
Girl About Town
It's interesting to see how we deal with changes in our lives. For those who go that route, marriage and giving birth are arguably two of the biggest ones.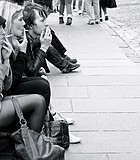 Health Care
As a medical oncologist, I treat patients battling a variety of cancers—from common types such as breast and prostate to rare cancers of the brain and bones. But of all ...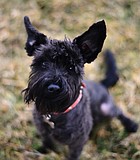 Style
You know what they say: A dog is a man's best friend. Perhaps that's why quadruped pals (and I don't mean cats) make the best walking or running partners. A ...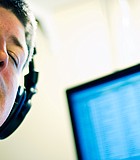 Style
Music is the one of the only reasons I can stand to be in a gym. I hate to admit it, but if my iPhone isn't at least 50-percent charged, ...
Cover
With a whole new season comes the constant question of the day: What am I going to wear?
Cover
In this day and age, it can be hard to stay on top of trends while staying within your budget. One way to combat that is shopping at thrift stores. ...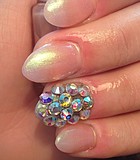 Cover
The Jackson Free Press talked to stylist Adrienne Williams of Fondren Nails to for nail tips and the latest trends.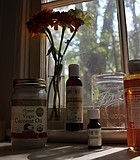 Cover
Making your own beauty products can be cheaper than the price tag at the organic-food store and healthier than buying chemical-laden goods at a conventional grocery or drug store.
Previous Next