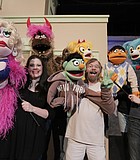 Theater
A puzzled puppet bounces down a New York City street—one that isn't quite up to the "Sesame" code. His name is Princeton, and he's looking for his purpose, though a ...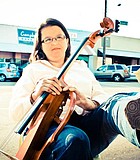 Art
Susan McGee wets a sheet of watercolor paper and drops paint on the surface, the color spreading and creating marks on the wet canvas.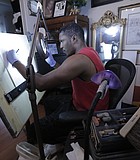 Art
Roger Leonard Long has a talent for making his subjects come to life. Some of his subjects such as Prince or even someone's pet look like they're about to jump ...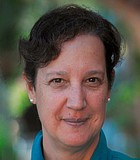 Books
About a year after Jackson-based author Teresa Nicholas released her first book, "Buryin' Daddy: Putting My Lebanese, Catholic, Southern Baptist Childhood to Rest," she decided to take on another challenge ...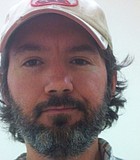 Art
For the June edition of Museum After Hours at the Mississippi Museum of Art, the theme, "Dreamscapes and Dragons," will focus on the surreal and fantastical forms of self-expression of ...
Art
The idea for the watercolor and mindfulness workshop, Mindful Watercolor Workshop, came about when Dr. Megan Clapton started her solo therapy practice, Mindful Therapy, in October 2015 and felt a ...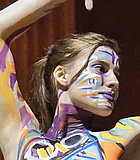 Art
Art in Flesh is the brainchild of artist Robeka Steam. The Boynton Beach, Fla., native says she started doing special-effects makeup after graduating from the Tom Savini's special-effects makeup program ...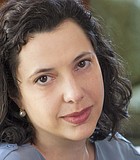 Books
It's rare for a new author to make as big of waves as Auburn University professor Anton DiSclafani did with her debut novel, "The Yonahlossee Riding Camp for Girls," published ...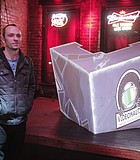 Art
Steven Pergande is the founder and CEO of Videonauts, a video projection-mapping company that transforms concert venue stages into 3-D psychedelic light shows.
Film
What superhero fatigue? Disney and Marvel's "Captain America: Civil War," the 13th film in the Marvel Cinematic Universe, has strong-armed its way to becoming the fifth-highest domestic opening ever according ...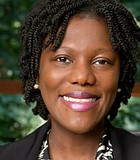 Books
Author Crystal R. Sanders says she feels like Mississippi has become a second home for her, despite the fact that she was born and raised in North Carolina.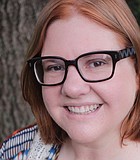 Film
When Gov. Phil Bryant signed the controversial "Religious Freedom Bill," HB 1523, into law Tuesday, April 5, many individuals, organizations and businesses made their objections to the bill known. For ...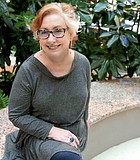 Books
Jackson native Susan Marquez's commitment to writing tends to keep her busy, whether it's her freelance work for various Mississippi publications, editing books for other authors or writing her own.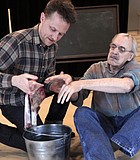 Theater
On the second day of rehearsal for "Red," John Logan's Tony Award-winning play about modern artist Mark Rothko, energies at New Stage Theatre are high.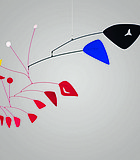 Art
Financier Roy R. Neuberger's philosophy that the contemporary world should buy the artwork of contemporary artists led him to collect the art his own generation made, from artists such as ...
Previous Next