Theater
With Mississippi celebrating its 200th birthday this year, New Stage Theatre is paying tribute to one of the state's renowned authors, Tennessee Williams, with its production of "Baby Doll."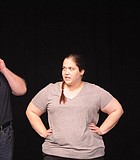 Theater
The Center Players Community Theatre's will be putting a modern twist to a Hans Christian Andersen classic in the opening play for its 17th season, "Once Upon a Mattress."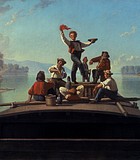 Art
"Gone But Not Forgotten" by Benny Andrews will be one of the pieces on display during the "Picturing Mississippi, 1817-2017: Land of Plenty, Pain, and Promise" exhibit at the Mississippi ...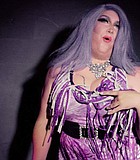 Art
Zachary Salter, who performs as Tara Shay Montgomery, says his drag persona is an extension of his own personality.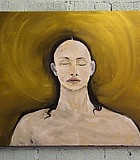 Art
Because floatation therapy is designed to let an individual enter a deep state of relaxation, Jason and Jina Daniels think the practice can help artists boost their creativity.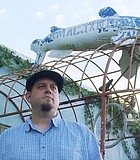 Art
Graphic designer Will Brooks sits under the giant inflatable donut behind his desk in his North Midtown Arts Center studio, talking about the creative community he's found in the neighborhood.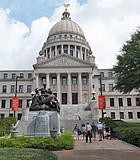 Art
Mississippi is known as one of the nation's literary capitals, so it should come as no surprise that the Mississippi Book Festival brings such a big stable of literary talent ...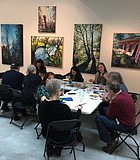 Art
On the last Wednesday of each month at the Mississippi Museum of Art, participants in one of the museum's classes paint colorful swirls and patterns in an effort to, in ...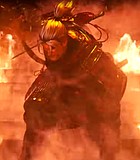 Art
The most enlightening part of "Nioh" is how plainly it presents what elevates its spiritual predecessor. It's gameplay, pure and simple: the balancing act of punch and counterpunch, the careful ...
Art
Tonight, Aug. 4, at The Hideaway, Elton Pope, who is the chief executive officer of event company Carpe Diem Management, LLC, will present the "Made in Mississippi Comedy Tour," which ...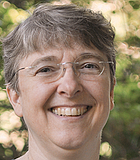 Books
Author Sarah Campbell likes to combine her love for words, children and science in her books and seeks to spark kids' interest in the world of science, technology, engineering and ...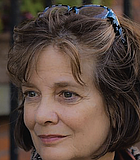 Books
In many ways, "Almost Paradise" carries the hallmarks of a classic southern adventure tale, even though its author, Corabel Shofner, spent a large part of her life outside of the ...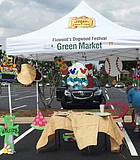 Art
On each Saturday through August, an attraction called the Green Market and Crafts Fair sits at Dogwood Festival Market in Flowood.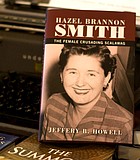 Art
Durant native and author Jeff Howell recalls his 13-year-old self discovering African American basketball player Walt Frazier in his library's red, white and blue 1976 edition of the "World Book."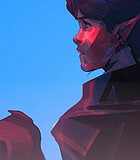 Art
Lyndsay Simpson traces her love of drawing and art back to one of the more vivid memories from her childhood: When she was younger, her grandmother would take her grocery ...