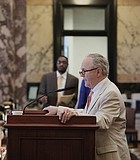 Politics
If the U.S. Civil War is a metaphor for Mississippi's supermajority's approach to state services, Gov. Phil Bryant is leading a Sherman-esque march to the sea as he again is ...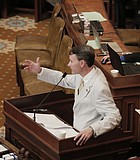 Health Care
The Mississippi Legislature is cutting millions of dollars from state health-care services, and Democrats are not happy about it, especially with lawsuits looming.
Crime
Surrounded by law enforcement officers, emergency personnel and first responders, Gov. Phil Bryant signed the "Back the Badge Act," which adds law-enforcement officials, firefighters and emergency personnel as protected classes ...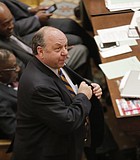 Politics
House Speaker Philip Gunn directed all members to their seats this morning, as Rep. Steve Holland, D-Plantersville, took the podium for a point of personal privilege.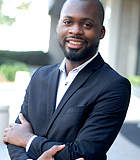 Civil Rights
"This is no longer a Mississippi fight. This is a battle for the soul of America."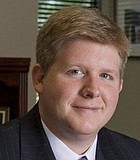 Business
The Jackson Free Press recently published an editorial criticizing my organization, Americans for Prosperity, for opposing a bill that would impose sales taxes on all online purchases made in Mississippi—even ...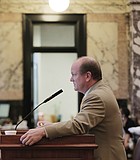 Crime
When Sen. Brice Wiggins, R-Pascagoula, stood up at the last hour to amend state gang law at the Mississippi Legislature on March 8, he committed what can be called a ...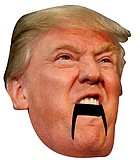 Politics
On his personal Twitter account, President Donald Trump used Clapper's decision to not comment on the ongoing investigation into the Trump administration and campaign's ties to Russia to conclude that ...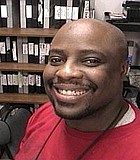 Civil Rights
Brother Hustle: "Welcome to this very important Compensatory Investment Request Support Group meeting. While democracy transitions into an oligarchy, the common, poor and financially challenged communities must brace themselves for ...
Politics
The fate of dyslexia scholarship-voucher expansion efforts, how criminal-justice reforms are implemented and occupational licensing-board oversight are in the hands of a few this week as Mississippi lawmakers conference and ...
Education
Impending and deep budget cuts have tainted many-a-committee comment and shadowed several debates this legislative session. With less than two weeks left until lawmakers leave Jackson, they must sign off ...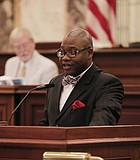 Crime
The word "gang" means different things to different people—and the realities of organized gangs in U.S. cities have shifted over the years. One result is that many of them are ...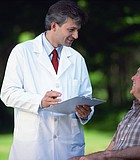 Health Care
Despite the Affordable Care Act's uncertain future, more than 88,000 Mississippians, many elderly and white, re-enrolled in health insurance-marketplace plans by the Jan. 31 deadline, data from the Centers for ...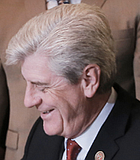 Civil Rights
Police officers will become a protected class for hate crimes against them if Gov. Phil Bryant signs the "Back the Badge Act of 2017," which is headed to Gov. Phil ...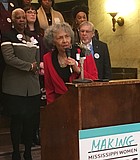 Business
Women make 75 cents to every dollar a man makes in Mississippi, data from the Mississippi State Treasurer's office says.
Previous Next