LGBT
Gov. Bryant, I beg you to get rid of this bill. I know many have gone through or are going through what I did. Let the suffering end. Bring hatred ...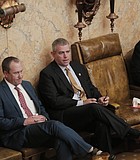 Politics
The 2016 session marked a turning point in the political landscape of the state. After a contested election resulted in the removal of former Rep. Bo Eaton, a Democrat from ...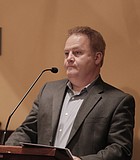 City & County
Siemens representative Frank D. Gagliardi spent most of his presentation to the Jackson City Council's Budget Committee Monday scribbling notes in the margins of the paper on the podium before ...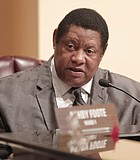 City & County
Ward 3 Councilman Kenneth Stokes will introduce an ordinance to make discharging a weapon within the city limits punishable by jail time and mandatory fines tomorrow during the regular meeting ...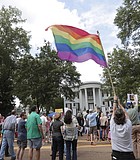 LGBT
Hundreds of protesters, from around Mississippi and even out of the state, marched alongside several state lawmakers from the Capitol to the governor's mansion on Sunday afternoon, waving flags and ...
Politics
Corinthian Sanders and Debra Hendricks Gibbs are running for the Mississippi House seat in District 72, which Rep. Kimberly Campbell is leaving.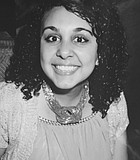 Body+Soul
The Islamic Heritage Festival is Saturday, April 30.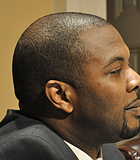 Politics
Synarus Green is the first candidate to publicly announce he will run for Rep. Kimberly Campbell's seat in the Mississippi Legislature.
JFP
Even though (HB 1523) may secure your position with religious conservatives, you, sir, will someday realize that you are on the wrong side of history.
Business
Are we really free when state government can take control of our citizen's property?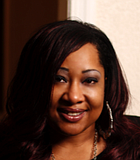 LGBT
I promised my husband that I would not leave Mississippi. I looked him in the eye, and I told him that Jackson, Miss., would forever be my home, come what ...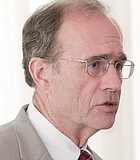 Editorial
The state's election laws and rules are outdated, and if you don't believe us, just go back and read about the two contested election races that shadowed the beginning of ...
Politics
Bonjour, monsieur," she said sweetly, as she mopped around my feet. "Oh this is so uncomfortable," I thought to myself as I stood at the urinal and replied, "Bonjour, madam." ...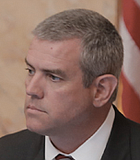 Politics
With their right to spend their campaign donations on mortgages, automobiles, clothing, tuition payments or non-documented loans still firmly in place, state lawmakers closed up shop early and skipped town ...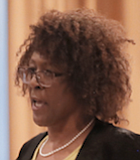 Business
For those wondering what is next in the saga of the takeover of the Jackson Medgar Wiley Evers Municipal Airport, look no further than Charlotte, N.C., and its ongoing discussions ...
Previous Next