Politics
Mississippi House Speaker Philip Gunn will travel the state in late September to gather ideas for the 2015 legislative session, and he said he'd like to hear possible ways to ...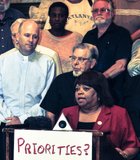 LGBT
From the rolling back of abortion rights to extolling the virtues of teen abstinence and one-man-one-woman marriage to protecting religious freedom, Mississippi's elected leaders say they are all about spreading ...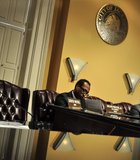 City & County
Mayor Tony Yarber said his first budget proposal, presented Wednesday to the city council, "mixes aspiration with reality, hope with hard truth and inspiration with intractable assessments of yet another ...
Politics
Last week the Internet poked fun at state Sen. Chris McDaniel's challenge to the election results of the U.S. Senate race due to one piece of evidence included in the ...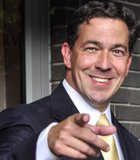 Politics
Party primaries in Mississippi are considered "open," even though the state's election code states that "no person shall be eligible to participate in any primary election unless he intends to ...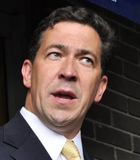 Politics
State Sen. Chris McDaniel says the election process should be more restrictive, calling for a closed party primary at a press conference today.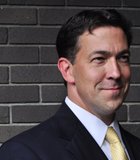 Politics
The two-inch-thick "Election Integrity Challenge" binder, compiled and released by the U.S. Senate campaign of state Sen. Chris McDaniel, documents everything from alleged vote-buying schemes to illegal crossover voters to ...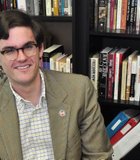 Cover
After Evan Alvarez resigned from his position as chairman of the Mississippi Federation of College Republicans and changed his political affiliation, a media frenzy ensued.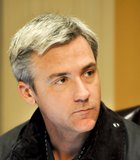 City & County
By the time this year is over, it's possible that Jackson will have had two mayors, two police chiefs and, despite the fact that it is not an regular election, ...
Politics
Charles "Controversy" Johnson, as Tea Party member Tricia Raymond calls him, buddied up to radical conservatives last night at Life Church Jackson in Flowood at one of three of his ...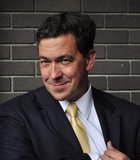 Politics
On Sunday, the state issued a subpoena to Charles C. Johnson, a blogger and journalist who made a name for himself during Mississippi's 2014 U.S. Senate election by breaking a ...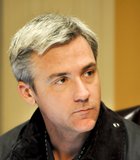 City & County
Crime Down as Leadership Shifts
Jackson Ward 1 Councilman Quentin Whitwell will retire this fall, WLBT reports.
Health Care
An effort to close Mississippi's last abortion clinic hit the wall on Tuesday, July 29, when two of three judges on a 5th U.S. Circuit Court of Appeals panel determined ...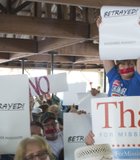 Politics
Race played a major role in the fracture within the Republican Party after U.S. Sen. Thad Cochran began soliciting votes from black voters, mostly Democrats, for the run-off in June.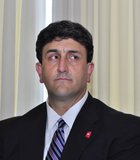 Politics
Unprecedented—the word is used repeatedly to describe the recent Mississippi U.S. Senate primary.
Previous Next