Business
After banking with Trustmark for at least three decades, the City of Jackson is looking to make a change.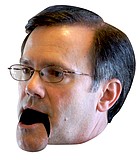 Education
Thigpen is either so gung-ho about pushing the "school choice" agenda that he'd look past the residual racism still alive in the state, or he's just naive.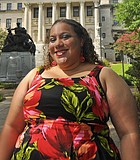 Civil Rights
I wanted to write a warmer, fuzzier column. I'm sorry, but my conscience won't let me. We're in the midst of a national moment, so warmer and fuzzier can wait; ...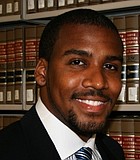 Civil Rights
While obtaining a Ph.D in "Law and Order SVU," I acquired a real-world understanding of how beneficial an individual's civil liberties are when navigating the criminal-justice system.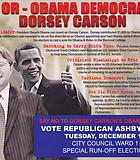 City & County
Residents of northeast Jackson's Ward 1 are heading to the polls once more to select their representative to the city council.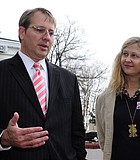 City & County
Dorsey Carson, one of two candidates running to fill the Jackson Ward 1 seat, is taking his opponent, investment advisor Ashby Foote, to the mat over Foote's history of not ...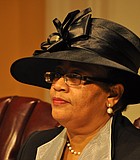 City & County
As expected, Ward 3 Councilwoman LaRita Cooper-Stokes tendered her resignation from the Jackson City Council last night to take a seat on the bench as a county judge.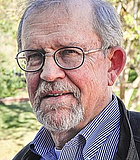 City & County
We are confident that Dorsey Carson is a smart businessman and is willing to make the tough, studied decisions that will help keep the City of Jackson out of trouble ...
Development
When the 2015 elections comes around, we will hear about education, health care, job creation and economic development. These issues without a doubt are essential to a community's growth, but ...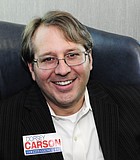 City & County
Given the mountain of challenges staring at the Jackson City Council, it's hard to imagine two candidates whose resumes make them better equipped to get their hands dirty than Ashby ...
City & County
The Jackson City Council approved a $7,200 pyrotechnic display for Thalia Mara Hall for New Year's Eve. But the real fireworks came later on in the meeting, when the council ...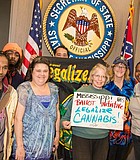 Politics
The potential of cannabis as an appetite stimulant is among the key arguments from proponents of rolling back legal restrictions for marijuana for its medicinal purposes.
Civil Rights
Several Mississippi officials are looking at ways to increase police accountability in the wake of deadly encounters between police and unarmed men nationwide.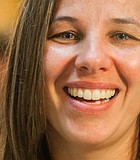 Business
Today the U.S. Supreme Court will hold oral arguments in yet another blockbuster case at the intersection of sex discrimination, workplace law and reproductive justice.
Civil Rights
White Americans are more punitive than people of color. Whites misjudge how much crime African Americans and Latinos actually commit. Whites who more strongly associate crime with racial minorities are ...
Previous Next