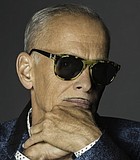 State
Having spent nearly a half-century fighting against "the tyranny of good taste," cult filmmaker, actor, writer and artist John Waters has managed to earn fame and respect of the fully ...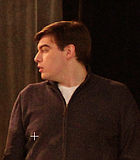 Theater
Playwright Bert V. Royal, who wrote the screenplay for the 2010 romantic comedy "Easy A," wanted to pay tribute to "Peanuts" so he took the world of Charlie Brown and ...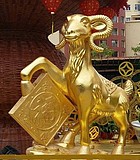 Food
This year, the City of Jackson and the Mississippi Chinese Association will co-host their first collaborative event, the Chinese Spring Festival, celebrating the new year with festivities at Thalia Mara ...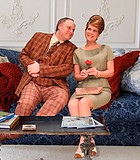 Theater
Before the actors hit the boards for an early "stumble-through" rehearsal of "One Man, Two Guvnors" at New Stage Theatre, Joe Frost straps on knee and elbow pads and uses ...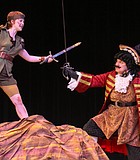 Theater
Even with its G-rated '50s songs and eternally optimistic story line, people of all ages get caught up in "Peter Pan"—even the cynics.
Art
Poking fun at racial prejudice isn't the most obvious career choice, but comic W. Kamau Bell continues to do just that in his new tour, "Oh, Everything!", which makes a ...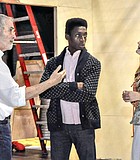 Theater
Moliere, the stage name of Jean-Baptiste Poquelin, made a career out of writing plays that poked fun at the ills of the French high bourgeoisie—greed, hypochondria, philandering, pretension. "Tartuffe" takes ...
Theater
Francine Thomas Reynolds, artistic director for New Stage, felt it was important to secure the rights to "All the Way" no matter how difficult the task, because Mississippi played a ...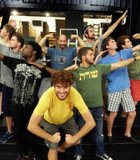 Theater
The Richard Rodgers and Oscar Hammerstein musical "South Pacific" will take on new life this September, thanks to the music department at Mississippi College in Clinton.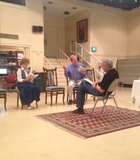 Theater
New Stage Theatre and Director John Maxwell will present "Mrs. Mannerly," a play inspired by Jeffrey Hatcher's memories of his childhood etiquette classes, as the fall season opener Sept. 9-21.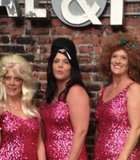 Theater
Mississippi Murder Mysteries, Jackson's oldest mystery dinner theater company, has been in business for more than 10 years.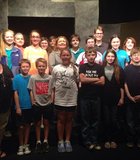 Theater
Marianne Hause began on the stage of the Black Rose Theatre (103 Black St., Brandon) two years ago in the production of "Our Town."
Theater
From Sally Field as the "Flying Nun" to Whoopi Goldberg in the "Sister Act" franchise, nuns hold a special place in our collective hearts. Black Rose Theatre will tap into ...
Theater
Who could have predicted that when "Shrek" came out in 2001, the inverse fairy tale would captivate audiences so? The animated film spawned three more movies and, now, a theater ...
Theater
After a wildly successful, yet nerve-wracking Kickstarter campaign to fund season two of his critically acclaimed web series "EastSiders," Kit Williamson wants to sleep.
Previous Next