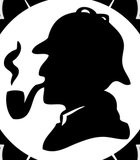 Theater
Tucked away in the midst of warehouses and mixed-purpose structures on Black Street in downtown Brandon, the unassuming, one-story building numbered 103 has a curious history.
National
Four major universities are joining theater companies in Boston, Baltimore, Washington and Atlanta in a project to commission new plays, music and dance compositions about the Civil War and its ...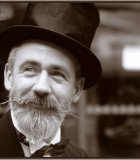 Theater
Community members might be surprised that the conservative Belhaven University is putting on a play called "The Drunkard." But despite the provocative title, this family-friendly play fits in with the ...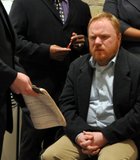 Art
Is racial prejudice a malignancy that lies in the remote far corners of the basement of all of our brains—even if only the size of a mustard seed—just waiting to ...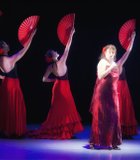 Theater
The Mississippi Opera opens its 68th season with "A World of Opera."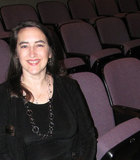 Theater
"It was born out of all of our imaginations, because there wasn't a lot to reference."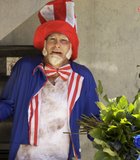 Theater
Former Black Flag frontman Henry Rollins will bring his "Capitalism" tour to Duling Hall Sunday, Oct. 14.
Theater
In a stage play adaptation of F. Scott Fitzgerald's acclaimed American novel, "The Great Gatsby" New Stage Theatre is bringing Long Island of the roaring '20s to the South.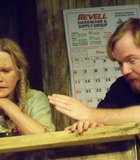 Theater
Joanne Robinson Chris Roebuck are in "Buck Nekkid for Jesus" at Duling Hall this weekend.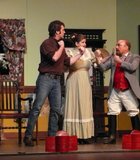 Theater
Every year in Vicksburg, a new crop of actors don the same costumes, put up the same sets and perform the same lines that they have been proclaimed from the ...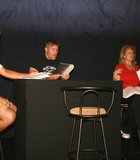 Theater
The Black Rose Theater is tucked away on the narrow Black Street in Brandon. You might not even notice it if you're just driving through, but when you get close, ...
Art
Homosexuality, abortion, rape, child abuse, teen pregnancy and suicide can all initiate a controversial conversation. In yesteryear, however, they were all topics so taboo they were suppressed, ignored and left ...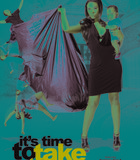 Culture
Sometimes, redemption involves clearing out the clutter in your life. "'It's Time to Take Out the Trash' is a play about a woman who is trying to redeem herself," says ...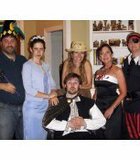 Theater
"Hear ye, hear ye! Royal subjects of the kingdom of Paramore, tonight we celebrate Prince Phillips impending beheading ... I mean uh ... betroth..." So begins the comedic murder mystery ...
Theater
Thornton Wilder's Pulitzer-Prize award-winning 1930s drama, "Our Town," is not just a play, but a spiritual voyage. The stage is barren, except for a row of chairs, and dialogue is ...
Previous Next