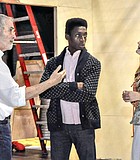 Theater
Moliere, the stage name of Jean-Baptiste Poquelin, made a career out of writing plays that poked fun at the ills of the French high bourgeoisie—greed, hypochondria, philandering, pretension. "Tartuffe" takes ...
Theater
Francine Thomas Reynolds, artistic director for New Stage, felt it was important to secure the rights to "All the Way" no matter how difficult the task, because Mississippi played a ...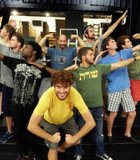 Theater
The Richard Rodgers and Oscar Hammerstein musical "South Pacific" will take on new life this September, thanks to the music department at Mississippi College in Clinton.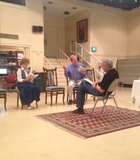 Theater
New Stage Theatre and Director John Maxwell will present "Mrs. Mannerly," a play inspired by Jeffrey Hatcher's memories of his childhood etiquette classes, as the fall season opener Sept. 9-21.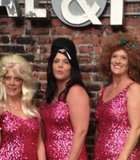 Theater
Mississippi Murder Mysteries, Jackson's oldest mystery dinner theater company, has been in business for more than 10 years.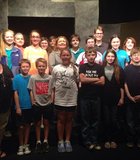 Theater
Marianne Hause began on the stage of the Black Rose Theatre (103 Black St., Brandon) two years ago in the production of "Our Town."
Theater
From Sally Field as the "Flying Nun" to Whoopi Goldberg in the "Sister Act" franchise, nuns hold a special place in our collective hearts. Black Rose Theatre will tap into ...
Theater
Who could have predicted that when "Shrek" came out in 2001, the inverse fairy tale would captivate audiences so? The animated film spawned three more movies and, now, a theater ...
Theater
After a wildly successful, yet nerve-wracking Kickstarter campaign to fund season two of his critically acclaimed web series "EastSiders," Kit Williamson wants to sleep.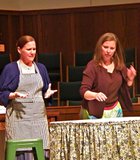 Theater
Grilled catfish, watermelon donkeys and Jesus in a La-Z-Boy might not be what you envision while reading the story of Martha and Mary, but it's exactly what you will find ...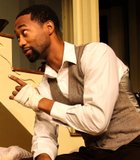 Theater
Watching Yohance Myles, 33, on stage in the recent Fish Tale Group Theatre production of "The Laramie Project," you witness a continual character transformation not typical of most plays.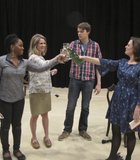 Theater
The Miss Firecracker Contest serves as the backdrop in Jackson native Beth Henley's play of the same name.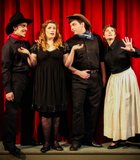 Style
The Unframed series at New Stage Theatre offers quirkier, more controversial or offbeat modern fare to balance the selections in the Main Stage season, such as the recent "Musical of ...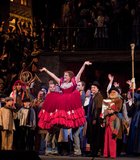 Events
"La Boheme" will show at 11:55 a.m. April 5 at Tinseltown movie theater, with an encore presentation at 6:30 p.m. April 9.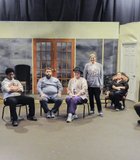 Theater
"And Then There Were None," a play based on the best-selling 1939 Agatha Christie novel "Ten Little Indians," is the newest offering from Brandon's Black Rose Theatre.
Previous Next