Theater
William "Peppy" Biddy, a Mississippi University for Women theater professor, is the guest director for New Stage Theatre's regional premiere of Durang's 2013 Tony Award-winning comedy "Vanya and Sonia and ...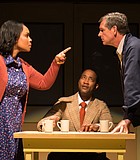 Art
"Right now, we're in a time in our history where we're so polarized as groups of people. We need to remember that people can come together and find common ground."
Art
"Stories can come from many, many different perspectives. And if you broaden it up to different genres, then it'll outlive you."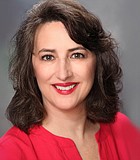 Art
New Stage Theatre may be closing in on the end of its 50th year in business, but Artistic Director Francine Reynolds says she has something special in store for Jackson ...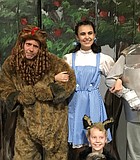 Theater
The Center Players Community Theatre, an organization that operates in the Madison Square Center for the Arts, will do a production of "The Wizard of Oz" Sept. 29 through Oct. ...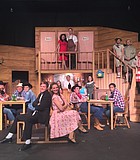 Art
Black Rose Theatre will perform "Crazy for You" Sept. 15-18 and 22-25.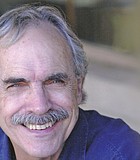 Person of the Day
For the second time, New Stage Theatre is performing "Steel Magnolias." This year's production began on Sept. 13 and is directed by John Maxwell, best known for his play, "Oh, ...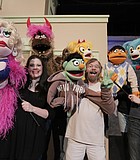 Theater
A puzzled puppet bounces down a New York City street—one that isn't quite up to the "Sesame" code. His name is Princeton, and he's looking for his purpose, though a ...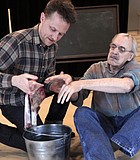 Theater
On the second day of rehearsal for "Red," John Logan's Tony Award-winning play about modern artist Mark Rothko, energies at New Stage Theatre are high.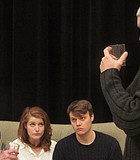 Theater
While Edward Albee's "Who's Afraid of Virginia Woolf?" was lauded as too controversial in its day (it didn't win a Pulitzer because of its profanity and sexual themes), people saw ...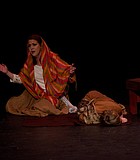 Art
This year, the Mississippi Opera will stage a production of the "Amahl and the Night Visitors" at the Madison Square Center for the Arts in Madison.
Person of the Day
Eric Riggs created The Detectives Comedy Dinner Theatre with lead actress Keni Bounds in 2009.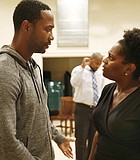 Theater
In the theatrical adaptation of "A Time to Kill," which opens at New Stage Theatre Oct. 27, courtroom drama unfolds after one crime leads to another, wrapping audience members into ...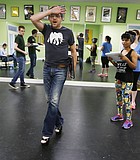 Theater
For the Oct. 1 Fondren's First Thursday, you may have noticed Fondren Theatre Workshop players dressed in black 50s-style clothes, singing and dancing on Salsa Mississippi's portable dance floor.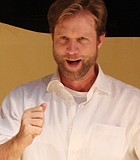 Art
As the assistant professor and chair of the theater department at Millsaps College, Peter Friedrich is working to bring change that goes beyond the college to the national theater culture.