Art
Plenty of fans around the country tune in for actor and comedian Kevin Hart's TV series, "Hart of the City," each week. For the latest episode, however, Jacksonians will have ...
Theater
With Mississippi celebrating its 200th birthday this year, New Stage Theatre is paying tribute to one of the state's renowned authors, Tennessee Williams, with its production of "Baby Doll."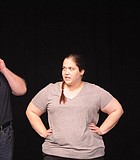 Theater
The Center Players Community Theatre's will be putting a modern twist to a Hans Christian Andersen classic in the opening play for its 17th season, "Once Upon a Mattress."
Art
Tonight, Aug. 4, at The Hideaway, Elton Pope, who is the chief executive officer of event company Carpe Diem Management, LLC, will present the "Made in Mississippi Comedy Tour," which ...
Cover
The Tony Award-winning musical "Million Dollar Quartet" comes to New Stage Theatre on May 30 to present a piece of rock history.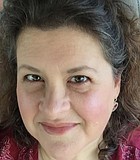 Person of the Day
After graduating from Mississippi State University with her bachelor's degree in liberal arts, Diana Howell, then Diana Palmerton, and her soon-to-be husband, John Howell, moved to Jackson In 1991 and ...
Theater
With the Mississippi Murder Mysteries' production of "Murder is Golden," the acting company brings together two concepts that one would not expect to hear in the same sentence: murder mystery ...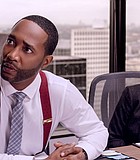 Theater
For actor Yohance Myles, "confidence in your faith and dreams" are the winning factors, he says, and not location.
Theater
William "Peppy" Biddy, a Mississippi University for Women theater professor, is the guest director for New Stage Theatre's regional premiere of Durang's 2013 Tony Award-winning comedy "Vanya and Sonia and ...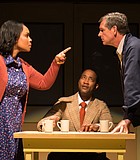 Art
"Right now, we're in a time in our history where we're so polarized as groups of people. We need to remember that people can come together and find common ground."
Art
"Stories can come from many, many different perspectives. And if you broaden it up to different genres, then it'll outlive you."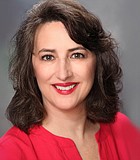 Art
New Stage Theatre may be closing in on the end of its 50th year in business, but Artistic Director Francine Reynolds says she has something special in store for Jackson ...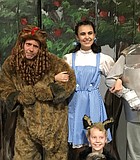 Theater
The Center Players Community Theatre, an organization that operates in the Madison Square Center for the Arts, will do a production of "The Wizard of Oz" Sept. 29 through Oct. ...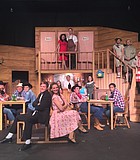 Art
Black Rose Theatre will perform "Crazy for You" Sept. 15-18 and 22-25.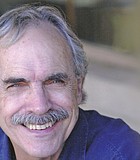 Person of the Day
For the second time, New Stage Theatre is performing "Steel Magnolias." This year's production began on Sept. 13 and is directed by John Maxwell, best known for his play, "Oh, ...