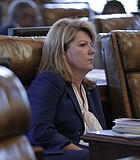 Domestic Violence
An abused Mississippi spouse still can't use domestic violence as grounds for divorce, and lawmakers can continue to spend campaign donations on mortgages, automobiles, clothing, tuition payments or non-documented loans ...
Crime
Two Mississippi Department of Corrections officers have been arrested after officials say they had contraband at the prisons where they worked.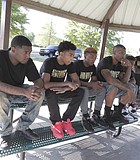 City & County
Several members of the "Undivided" crew told their story recently in Sheppards Brother Park in the Washington Addition.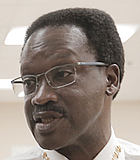 City & County
At the Second Precinct's late-afternoon roll call at the Metrocenter on Friday, April 15, the Jackson Police Department and the Sheriff's Department joined together to create Operation Side by Side, ...
City & County
Nearly one month since Daniel Omar Gomez and Eli Nunez were shot and killed while grilling dinner with loved ones in their Westhaven Drive front yard, approximately 15 Latinos have ...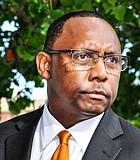 Crime
A co-defendant of former Mississippi Corrections Commissioner Christopher Epps wants to withdraw his guilty plea in a bribery case, a lawyer said Monday.
Crime
Former Mississippi Corrections Commissioner Christopher Epps could get up to 23 years in prison when a judge sentences him Monday.
Crime
A man has been arrested after police found homemade incendiary devices and guns in his car in the parking lot of a Mississippi church.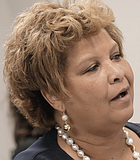 City & County
The local criminal-justice system is slow-moving, lacks coordination, and pulls and keeps offenders inside it like "quicksand," participants at Mayor Tony Yarber's Criminal Justice Reform Task Force meeting said yesterday.
Crime
Hancock County sheriff's deputies say they have arrested a 22-year-old Kiln man accused of sending nude selfies to a teenage girl.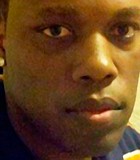 City & County
Police pursuits take nearly one life a day in the United States, data from the National Highway Traffic Safety Administration shows. Of these, one out of every three deaths is ...
City & County
Two men have been arrested after police say an officer was dragged by a car in Jackson.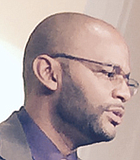 City & County
When Ward 4 Jackson City Councilman De'Keither Stamps stepped up to the microphone on March 25 at the corner of West Capitol Street and Galvez in west Jackson, he wanted ...
Crime
A woman has pleaded guilty to a mail fraud charge following accusations she stole hundreds of thousands of dollars from senior citizens seeking help to obtain Medicaid or veterans benefits.
Crime
A young Mississippi woman plans to plead guilty to a terrorism charge, months after authorities say she and her fiance tried to go to Syria to join the Islamic State ...
Previous Next