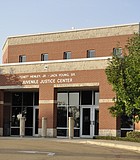 City & County
William Skinner recently fired off a letter to a federal judge in Jackson saying that Hinds County officials are trying to usurp his authority over the detention and release of ...
Crime
The manhunt for a Marine veteran suspected of killing his ex-wife and five of her relatives amid a child custody dispute has spread to two suburban Philadelphia counties.
Crime
A pardon by the governor is not grounds to wipe clean a criminal record, the Mississippi Supreme Court has ruled.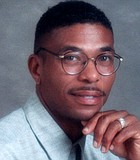 City & County
Sarah Adelia Graves and Shelbie Brooke Richards, who are white, pleaded guilty in federal court in Jackson to charges associated with the murder of James Craig Anderson, a black man ...
Crime
urveillance video that shows a woman at a convenience store gas station less than two hours before she was set on fire and left to die is part of the ...
Justice
After a police officer wasn't indicted in a fatal chokehold caught on video, some officials are reviving calls to entrust such cases to special prosecutors, rather than local district attorneys.
Justice
In light Michael Brown's death in Ferguson, Mo., a Mississippi legislator has followed suit with President Barack Obama's proposal to require that police officers wear body cameras while on duty.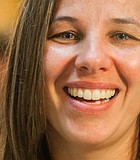 Business
Today the U.S. Supreme Court will hold oral arguments in yet another blockbuster case at the intersection of sex discrimination, workplace law and reproductive justice.
Justice
A grand jury has reached a decision about whether to indict a Ferguson police officer in the shooting death of Michael Brown, a spokesman for St. Louis County's top prosecutor ...
Crime
Former Mississippi Attorney General Mike Moore said Friday that he and others on a new task force have already started examining contracts awarded by the Department of Corrections as they ...
Crime
JACKSON, Miss. (AP) — A former attorney general has been appointed to a five-member task force that will review contracts awarded by the Mississippi Department of Corrections.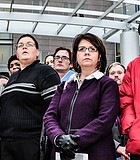 Justice
While a federal district judge in Mississippi may rule same-sex marriage is a constitutional right as soon as this week, the legalization of same-sex marriage in the state is in ...
Crime
Authorities have added terrorism charges against a man accused of ambushing a Pennsylvania State Police barracks and killing a trooper, and they say he told them he wanted to "wake ...
Crime
Traders with nicknames like the "Three Musketeers" and the "A-Team" plotted over Internet chat rooms to manipulate currency markets for years, profiting at the expense of clients—and then congratulating themselves ...
Justice
Tomorrow, Nov. 12, U.S. District Judge Carlton W. Reeves will hear a complaint filed on behalf of two same-sex couples, Andrea Sanders and Rebecca Bickett, Jocelyn Pritchett and Carla Webb ...
Previous Next