City & County
Two Jackson teenagers are in custody after a recent string of armed robberies, including of Beatty Street Grocery, Nail City and Waffle House, Police Chief Lee Vance said Thursday during ...
Crime
More than 40 prison guards and officers in Georgia have been indicted on charges of accepting bribes and drug trafficking, the latest in a federal effort to crack down on ...
Crime
The Attorney General's Office has taken over the prosecution in a voting fraud case filed last year against five southwestern Mississippi poll workers.
Crime
At least a third of homicide victims in the three Mississippi coastal counties in a recent six-year period died in domestic-related shootings.
Crime
A shooting after a Mardi Gras parade in Pass Christian killed two men and wounded four other people Sunday, south Mississippi authorities said.
Crime
A judge has sentenced a man whose violent crimes started a three-week manhunt in Louisiana and Mississippi, the Washington Parish district attorney said.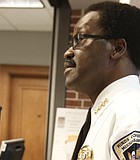 Crime
JACKSON, Miss. (AP) — The Hinds County Sheriff's Department says a traffic stop Wednesday resulted in one of the largest interdiction seizure of methamphetamine — reportedly valued at $3 million ...
Justice
A police group's proposal that law enforcement officers be required to do more than what's minimally required by law in violent encounters has spurred anger and pushback from leading national ...
Crime
A weeklong search for a Missouri couple wanted in a series of robberies and abductions across the South ended with one suspect dead and the other wounded Friday, after authorities ...
Crime
Authorities have arrested three men accused of conspiring to kidnap a circuit court judge.
Crime
Fourth-term Attorney General Jim Hood says he's asking Mississippi lawmakers to give his office the power to do wiretaps to investigate human trafficking and white-collar crime.
Crime
A Houston grand jury investigating undercover footage of Planned Parenthood found no wrongdoing Monday by the abortion provider and instead indicted anti-abortion activists involved in making the videos that provoked ...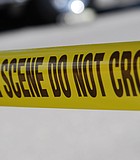 Crime
A gun shop owner and his 17-year-old son died in a shootout over a $25 service charge, and another man and his 29-year-old son are hospitalized, Mississippi authorities said.

City & County
The following is a summary of 2015 crime data from the Jackson Police Department.

Justice
A Clarke County grand jury declined to indict white Stonewall police officer Kevin Herrington for the death of an African American man named Jonathan Sanders in July 2015.
Previous Next