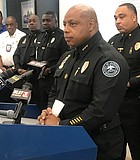 City & County
Following two armed business robberies in the City of Jackson on Aug. 13, Interim Police Chief James Davis announced that members of the Jackson Police Department and the Jackson-Hinds S.W.A.T. ...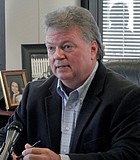 Business
Mississippi's Supreme Court says a state lawsuit against Google alleging violations of student privacy should stay in a northeast Mississippi court.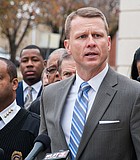 Crime
Thomas Edward Spell, Jr., 50, of Ridgeland, pled guilty today before U.S. District Judge Keith Starrett to a Criminal Information outlining his role in a more than $240 million dollar ...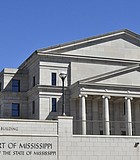 Crime
A man accused of killing a Mississippi woman by setting her on fire is appealing a judge's ruling clearing a prosecutor of misconduct, saying the judge used the wrong legal ...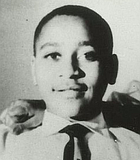 Justice
Mississippi is not what it used to be. And yet here we are again, facing the news that the Emmett Till sign that marks the place of his death has ...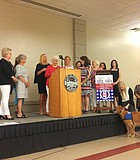 Domestic Violence
Republican Mississippi women are helping to help end human sex trafficking and help its victims, a prominent Jackson-area domestic-violence organization said Monday.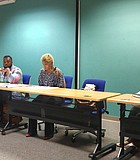 City & County
The Officer ID Task Force met Monday night to discuss a draft of a policy to identify Jackson police officers who shoot people. The draft policy says the City will ...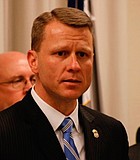 City & County
Without discussion, the Jackson City Council gave Mayor Chokwe A. Lumumba and the Jackson Police Department permission at the July 17 meeting to apply for a grant through Project Safe ...
City & County
The Jackson City Council voted unanimously on Tuesday, July 17, to approve a memorandum of understanding between Jackson State University and the Jackson Police Department so JSU can do research ...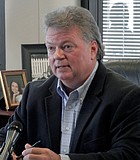 Justice
A Missouri appeal over whether lethal injection would violate the Constitution's ban on cruel and unusual punishment could delay a Mississippi case over similar issues.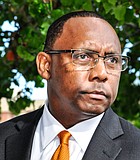 Crime
A federal judge has sentenced a former insurance broker to six months in prison for helping former Mississippi Corrections Commissioner Christopher Epps evade taxes.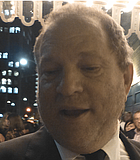 Crime
Harvey Weinstein was charged Monday with a sex crime against a third woman, as New York prosecutors continue building cases against the former Hollywood studio boss whose downfall ushered in ...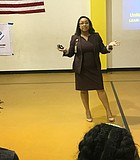 Crime
Assistant U.S. Attorney Candace Mayberry delivered a presentation to middle and high schoolers at the Boys and Girls Club on Raymond Road on June 27 and had them take a ...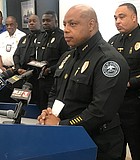 City & County
James Davis' first words as Mayor Chokwe A. Lumumba's second interim chief of police were "Glory be to God." He uttered them yesterday in Jackson City Hall's ceremonial office, just ...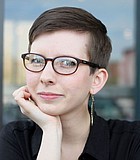 City & County
The national and even statewide conversation around gun violence and youth circulates around white students in suburban settings. Only when well-to-do white children die at the hands of gun violence ...
Previous Next