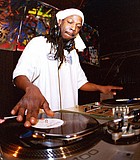 chickball
For 10 years, the JFP Chick Ball has focused on the strength of women. This year, a new event invites men of character to stand up against domestic violence—and celebrates ...
chickball
Since March, a group of about 10 men from various walks of life have been meeting once a month around the Jackson area. The men represent a spectrum of experiences ...
chickball
Jed Oppenheim worked for the Southern Poverty Law Center for five years, and co-organized activities for the Freedom Summer Youth Congress this past summer.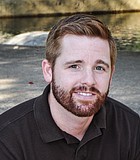 chickball
Early on in Ben Ellard's career as the program manager of the Batterer's Intervention Program at Pearl's Center for Violence Prevention, he had a profound experience while processing a new ...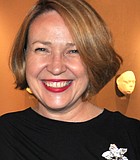 Domestic Violence
In many ways, I believe tackling domestic abuse in the football arena is the exact right place to focus. It's hard to imagine a more macho sport where power is ...
Crime
A friend of Boston Marathon bombing suspect Dzhokhar Tsarnaev was convicted Tuesday of lying during the investigation into the 2013 attack.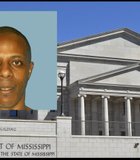 Crime
Willie Jerome Manning, a Mississippi death-row inmate, will argue before the state's high court Monday that he deserves a new trial because his lawyer's poor performance and faulty evidence contributing ...
Crime
A student opened fire Friday in a high school cafeteria north of Seattle, killing at least one person and shooting several others in the head, officials said. The gunman also ...
Crime
A brazen daylight hatchet attack against a group of police officers on a busy New York street was a terrorist act by a reclusive Muslim convert who ranted online against ...
Crime
Investigators in two states were reviewing unsolved murders and missing person reports after the arrest of an Indiana man who confessed to strangling one woman, told police where to find ...
Crime
The bodies of seven women have now been found in northwestern Indiana after a man confessed to killing one woman who was found strangled at a motel and led investigators ...
Crime
A day after dozens of gunshots were directed at police in three Snohomish County towns, law enforcement officials said little about what prompted the rampage.
City & County
We the members of Mississippi Religious Leadership Conference wish to express our concern about recent reports regarding East Mississippi Correctional Facility just outside of Meridian.
Crime
Two weeks after 43 students disappeared in a clash with police in rural southern Mexico, dozens of anxious parents have gathered at a teachers' college that was supposed to be ...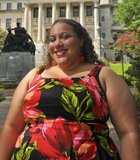 Domestic Violence
In the past few weeks, I have watched countless victim blamers come out to ask why Ray Rice's wife, Janay, stayed rather than focused on his violence. The truth is, ...
Previous Next