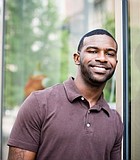 City & County
I don't like the term "black-on-black crime." Crime is crime, and it happens in all communities, some more than others. The difference is in how we organize as a community ...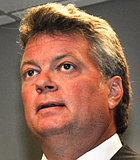 Justice
Every person who is acquitted by a jury was indicted by a grand jury. Let that sink in, Dennis Sweet III, a prominent Jackson attorney, told an audience recently when ...
City & County
Willa Womack, the Battlefield Park president, told the Jackson Free Press that she believes it's unfair that their neighborhood is painted negatively when violence occurs anywhere in west Jackson, particularly ...
Justice
Same-sex marriage cases have been in abundance as of late. But today, the justices at the Mississippi Supreme Court heard oral arguments for a different kind of LGBT equality issue: ...
City & County
Sentencing dates have been set for all 10 people who pleaded guilty to charges from the hate crimes investigation stemming from the death of James Craig Anderson.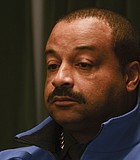 City & County
In response to Jackson's first high-profile homicide in Belhaven, neighbors in the historic community turned out in force to a community meeting Thursday night to talk about action.
Crime
A 20-year-old Ohio man's Twitter posts sympathizing with Islamic terrorists led to an undercover FBI operation and the man's arrest on charges that he plotted to blow up the U.S. ...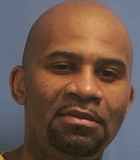 Crime
The Mississippi Supreme Court, in a decision Dec. 8, changed Frederick Bell's sentence for his 1993 conviction for capital murder to life in prison.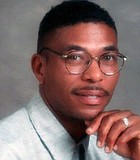 Civil Rights
A multiyear federal investigation of the racially-motivated murder of 47-year-old auto plant worker James Craig Anderson ended Wednesday after a ninth and tenth person pleaded guilty to felony charges.
Crime
PARIS (AP) — Masked gunmen shouting "Allahu akbar!" stormed the Paris offices of a satirical newspaper Wednesday, killing 12 people, including the paper's editor, before escaping in a getaway car. ...
Civil Rights
A change-of-plea hearing is scheduled for two men charged in a series of 2011 racial beatings that culminated in the death of a Jackson man.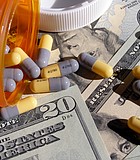 Crime
A federal judge has scheduled for Jan. 26 the trial of a Georgia doctor accused of recruiting casino workers in Biloxi to run a prescription pill ring.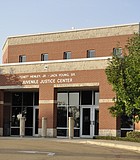 City & County
William Skinner recently fired off a letter to a federal judge in Jackson saying that Hinds County officials are trying to usurp his authority over the detention and release of ...
Crime
The manhunt for a Marine veteran suspected of killing his ex-wife and five of her relatives amid a child custody dispute has spread to two suburban Philadelphia counties.
Crime
A pardon by the governor is not grounds to wipe clean a criminal record, the Mississippi Supreme Court has ruled.
Previous Next