Crime
Congress is demanding answers about how identity thieves were able to steal the personal tax information of more than 100,000 taxpayers from an IRS website.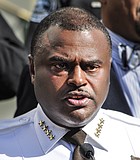 Crime
Several corrections and detention officers in central Mississippi have come under fire in recent days.
Crime
The firefight in Waco is raising questions about perceptions and portrayals of crime in America, considering the vehement reaction that the earlier protests got from police, politicians and some members ...
Business
Four big banks will pay $2.5 billion in fines and plead guilty to criminally manipulating global currency market going back to 2007.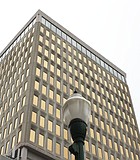 City & County
The Jackson Free Press is a finalist for four awards from the Association of Alternative Newsmedia for the paper's coverage of Michelle Byrom death-penalty case, LGBT issues across Mississippi, government ...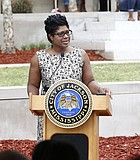 City & County
After hoisting a crisp new American flag above Jackson police headquarters, Jackson's top law-enforcement officials remembered officers who've fallen in the line of duty.
Crime
Violence again struck the community near the University of California, Santa Barbara, a year after a 22-year-old's rampage left six students dead.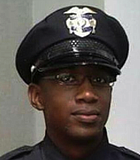 Crime
With lowered flags and prayers, a southern Mississippi city is mourning two police officers, while the four people arrested after their shooting deaths await an initial court appearance Monday.
Crime
A huge nationwide spike in hospitalizations last month caused by a class of drugs often called "synthetic marijuana" illustrates the potency and dangers of the chemicals used to make them ...
Crime
In a scathing critique of the Defense Department's efforts to curb sexual assaults, a U.S. senator warned Monday that the true scope of sex-related violence in the military communities is ...
Crime
Federal agents searched an apartment in Phoenix in an investigation into a shooting outside a suburban Dallas venue hosting a provocative contest for Prophet Muhammad cartoons, the FBI confirmed Monday.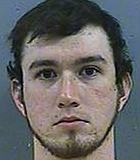 Crime
Sentencing for the last pair of co-conspirators in one of the nation's largest ever hate-crime investigations is now under way in federal court in Jackson.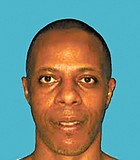 Justice
Willie Jerome Manning has been on death row for more than two decades, facing the possibility of execution for two sets of murders that occurred about one month apart.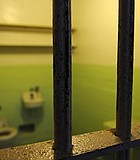 Justice
Walnut Grove has cleaned up its act. That's the message from top officials with the beleaguered privately operated prison and the Mississippi Department of Corrections. It's also the reason the ...
Justice
Prosecutors will dismiss capital murder charges against Willie Jerome Manning, 46, for the deaths of two Starkville women in 1993 as Manning continues fighting his conviction in a separate case.
Previous Next