Crime
Sentencing has been delayed for a consultant who pleaded guilty to bribing the former head of Mississippi's prison system.
City & County
During a community meeting at Cornerstone Baptist Church Wednesday night, Ward 3 Councilman Kenneth Stokes and citizens decided to circulate a petition in response to a letter from the U.S. ...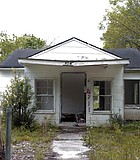 Cover
JPD Chief Lee Vance is frustrated at the State for owning so much crumbling housing in Jackson but is glad that his department is helping to bring it down.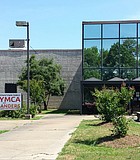 Crime
Pre-intervention programs are vital in the state's criminal-justice system and have the power to prevent young people from entering the criminal-justice system in the first place.
Justice
An attorney asked the Mississippi Supreme Court on Tuesday to toss out a death sentence for a man who has spent more than half his life on death row, saying ...
Crime
A defense attorney says he expects a Mississippi prosecutor to reduce the second-degree murder charge against a man arrested last week when his 8-month-old daughter died after being left in ...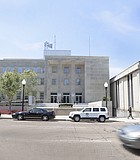 City & County
Municipal-court systems that practice "pay or stay" policies, jailing people who cannot afford fines, are facing legal objections across the South from groups like the American Civil Liberties Union. In ...
Crime
A father has been charged with second-degree murder after his 8-month-old daughter died in his overheated car in northern Mississippi, police said Friday.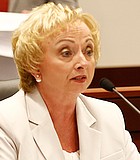 Justice
A group of Mississippi House Republicans emailed a letter today directly to state Superintendent Dr. Carey Wright, asking her to step down unless the Mississippi Department of Education swiftly reverses ...
Crime
The second-ranking leader of the Mississippi Senate has been charged with DUI after a one-vehicle wreck.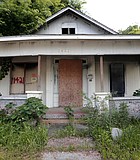 City & County
The Jackson Police Department is celebrating its 200th demolition of abandoned homes this week, including some they say are "high profile."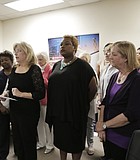 Domestic Violence
More than a dozen domestic violence activists gathered at the Mississippi Coalition Against Domestic Violence headquarters on May 11 in response to the failure of SB 2418, the 'divorce bill' ...
Civil Rights
A white former South Carolina police officer facing a state murder charge in the shooting death of unarmed black motorist Walter Scott will remain free on bail after his indictment ...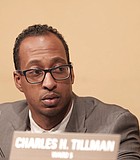 City & County
It's critical for the City of Jackson to have solid coverage of our efforts to try new approaches at crime reduction. It is equally critical that the citizens of Jackson ...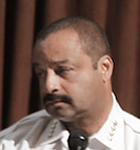 City & County
In the wake of fears raised after a parent pulled a gun at Forest Hill High School last week, the capital city's top police officer said Monday night that Jackson ...
Previous Next