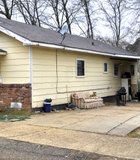 It's hard to have a conversation with just about anyone about Chokwe Lumumba without hearing "RNA" at least once.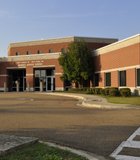 City & County
Two years after a federal consent decree and a lawsuit against the Hinds County Board of Supervisors over abuse that D.I. and other children say they suffered at the Hinds ...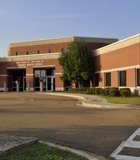 Justice
Hinds County officials and attorneys for children detained at the county's Henley-Young Juvenile Justice Center are again at odds over how much improvement has taken place at the youth jail ...
City & County
Instead of fighting the fact that the overwhelming majority of Jackson's high-school students have mobile phones, Ward 6 Councilman Tony Yarber is hoping to convince young people—and all Jacksonians—to use ...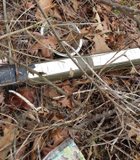 Crime
A north Mississippi family says law enforcement are investigating a possible pipe bomb found outside their home on Monday.
Crime
The University of Mississippi wants to question three white students in connection with the vandalism of the statue of James Meredith, who in 1962 became the first black student to ...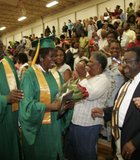 Civil Rights
This excerpt begins after the murder of Herbert Lee in nearby Amite County for his civil-rights activity, which along with the recent appearance of the Freedom Riders helped inspire two ...
Crime
When Los Angeles police were investigating allegations of child abuse by a Roman Catholic priest in 1988, they asked for a list of altar boys at the last parish where ...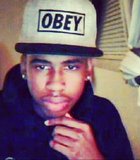 Crime
Prosecutors are presenting their opening statements in the trial of a Florida man charged with fatally shooting a 17-year-old teen during an argument over loud music at a Jacksonville gas ...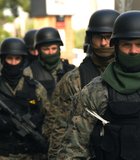 Crime
One of the keystones of Gov. Phil Bryant's legislative agenda passed a hurdle as Judiciary B Committee of the Mississippi State Senate approved a bill to create a system of ...
Crime
The announcement by federal prosecutors that they will seek the death penalty against the man accused in the Boston Marathon bombing came as no surprise to people who lost limbs ...
Crime
Two Republican state lawmakers want to pass laws to impose the death penalty for certain crimes against children.
Crime
With lethal-injection drugs in short supply and new questions looming about their effectiveness, lawmakers in some death penalty states are considering bringing back relics of a more gruesome past: firing ...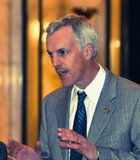 Domestic Violence
Several lawmakers have proposed bills that would establish an interpersonal-violence commission to monitor and distribute funds to domestic-violence shelters.
Business
A former Halliburton manager was sentenced Tuesday to one year of probation for destroying evidence in the aftermath of BP's massive 2010 oil spill in the Gulf of Mexico.
Previous Next