Crime
Assumptions that a citizen execution is appropriate for a property crime and that certain young people can't be helped and should be locked up are at the crux of our ...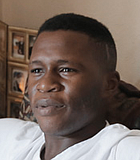 Cover
Rankin County Youth Court Judge Thomas Broome told the Jackson Free Press with some pain that before 2006, juvenile-detention centers in the state didn't have to have school. With few ...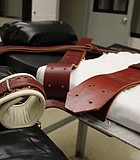 Crime
Immediately before a July 2015 hearing on the prisoners' challenge to Mississippi's use of pentobarbital, the Mississippi Department of Corrections changed its policy to include more drugs on its list ...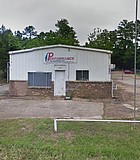 City & County
Yesterday, outside a business near the Henley-Young Juvenile Justice Center, a white employee shot a young black man who was allegedly breaking into a vehicle in the parking lot.
Crime
On July 19, Dr. Carl Reddix pleaded not guilty to seven counts of bribery, appearing in front of U.S. Magistrate Judge Keith Ball for the first time in the latest ...
Crime
Former Mississippi Corrections Commissioner Christopher Epps and Brandon businessman Cecil McCrory will wait a little longer to find out their sentence after pleading guilty in connection to a prison contracts ...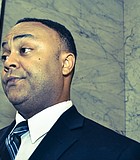 City & County
Hinds County District Attorney Robert Shueler Smith filed a motion for the Mississippi Supreme Court to overturn an order barring him from participating in any of the duties of his ...
Crime
WASHINGTON (AP) — The attacks on public servants and the rule of law "have to stop," President Barack Obama said Sunday after another shooting spree targeting police killed three officers ...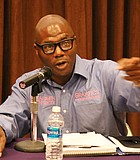 City & County
The room was nearly packed on July 14 at Millsaps College as concerned members of the community gathered for a town-hall meeting on preventing violence, gang interruption, and alternatives to ...
Crime
A 27-year-old man, who also faces a murder indictment in Louisiana, has pleaded not guilty in the 2014 burning death of a Mississippi woman.
Civil Rights
To be raised in America, no matter your ethnicity, is to be subjected to countless images of violence that our society presents to us as justifiable acts. Violence and force ...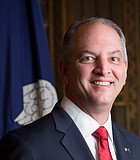 Civil Rights
In a nation that is noticing the high incidents of police killing, particularly of black men, public outcry from groups like #BlackLivesMatter and others insist upon police transparency and accountability ...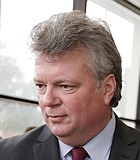 City & County
It's been a relatively steady summer of lower crime across the city, with major crimes coming in 17.6 percent lower than 2015 with violent crimes 15.4 percent lower than 2015 ...
City & County
Mayor Tony Yarber sat down to discuss crime with Jackson Free Press Editor-in-chief Donna Ladd on June 20 at Millsaps, sharing stories that showed that for him that the consequences ...
City & County
The Jackson City Council gave the Jackson Police Department week the go-ahead last to purchase 39 "conducted electricity weapons," or Tasers.
Previous Next