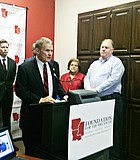 Crime
Re-entry has to come into focus recently as the number of people let out of prison in Mississippi, which has one of the nation's highest imprisonment rates, is on the ...
Crime
The Corinth Police Department is investigating an assault on a Corinth man as a possible hate crime.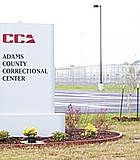 Crime
Three inmates charged with planning to kill a guard during a violent federal prison riot at Adams County Correctional Center will be tried June 8 in U.S. District Court in ...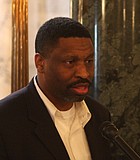 Crime
Federal and state authorities are investigating the hanging death of a black man in Claiborne County who had been missing for more than two weeks, the FBI said Thursday.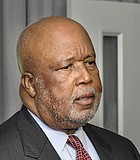 Justice
A controversy brewing in the Hinds County courthouse has the potential to draw the attention of the United States Justice Department, which recently issued a scathing investigative report on the ...
Crime
Authorities found nearly 150 grams of marijuana and a revolver in millionaire Robert Durst's hotel room when he was arrested over the weekend, a prosecutor said Tuesday.
Crime
A man charged in the shooting of two police officers during a demonstration in Ferguson told investigators he was not targeting law enforcement and had been aiming for someone with ...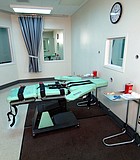 Justice
On Friday, watchdogs of the state's execution procedures got a victory from a local judge who ordered the Mississippi Department of Corrections to produce unredacted documents about lethal injection drugs ...
Crime
In a change of course, Former Mississippi Corrections Commissioner Christopher Epps pleaded guilty Wednesday to two counts in a federal corruption case.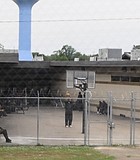 Crime
Willie Jerome Manning and Michelle Byrom were the last two people the state of Mississippi attempted to execute.
Crime
A judicial watchdog commission is asking the Mississippi Supreme Court to suspend a Madison County judge recently arrested for simple assault on a vulnerable person.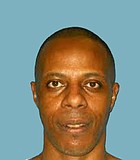 Justice
Willie Jerome Manning, one of the last people the state of Mississippi attempted to execute, will get a new trial, the Mississippi Supreme Court ordered on Feb. 12.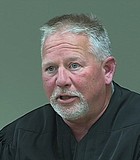 City & County
Madison County Justice Court Judge Bill Weisenberger has been indicted and arrested for allegedly assaulting a mentally disabled black man in Canton last year.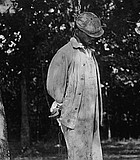 City & County
A chilling new report revealed this week reveals that racial terror lynching in the U.S. was much worse than previously believed.
Crime
It really doesn't come as a big surprise that an effort is now under way to scale back last year's package of sweeping criminal-justice reform bills.
Previous Next