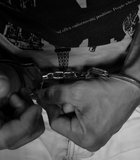 City & County
Most states require kids to go to school through the first year or two of high school, but when it comes to juvenile-justice facilities, education is almost an afterthought for ...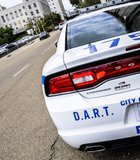 City & County
D.A.R.T. works as JPD's "troubleshooting" unit by patrolling areas of the city that may be experiencing a more-than-average amount of crime, typically dealing with property crime or drug reinforcement.
11 hours, 18 minutes ago ...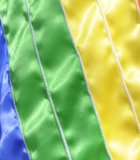 Justice
Magnolia, Miss., passed a resolution 3-2 recognizing the dignity and worth of all city residents - including those who are lesbian, gay, bisexual and transgender (LGBT).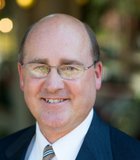 City & County
Hinds County officials say it's time for the county to start charging the city of Jackson more to house prisoners in the Raymond Detention Center. It's also time for the ...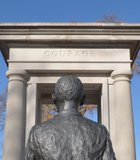 Crime
The University of Mississippi announced Thursday that the national office of Sigma Phi Epsilon, based in Richmond, Va., had closed its Ole Miss chapter.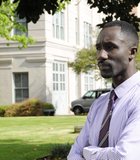 City & County
The Jackson Police Department has taken some heavy blows in recent conversations concerning Jackson—even as crime in the city has been on a steady decline over the last three years, ...
Crime
The white supremacist charged in shootings that left three people dead at two Jewish community sites in suburban Kansas City made his first court appearance Tuesday.
Crime
The man accused of killing three people in attacks at a Jewish community center and Jewish retirement complex near Kansas City is a well-known white supremacist and former Ku Klux ...
Crime
Police in Utah are questioning a mother and family members about the killings of seven babies whose bodies were found stuffed in cardboard boxes in a garage.
Crime
A federal judge has set a May 14 sentencing date for a Mississippi man who pleaded guilty to making ricin and sending letters dusted with the poison to President Barack ...
Crime
Alex Hribal was charged Wednesday night with four counts of attempted homicide and 21 counts of aggravated assault and jailed without bail. Authorities said he would be prosecuted as an ...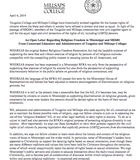 Justice
The Rev. Loye B. Ashton, a religious-studies professor at Millsaps College, sent a joint letter against SB 2681 this morning from Millsaps and Tougaloo colleges. Following is his email explaining ...
Health Care
Jackson County supervisors have hired a private company to handle medical, mental health and dental care for inmates at the jail.
City & County
Saturday, Jackson Police officers responded to a shooting on Mosley Avenue near Stillwood Drive.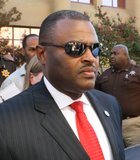 Justice
Markuieze Bennett, 21, should have been in court April 8, standing trial for strong armed robbery. The odds a jury would have found him innocent were good.
Previous Next