Crime
GIRL is a JSU Feminist Majority chapter that is taking to the streets on campus, demanding more safety and awareness about risk female students face.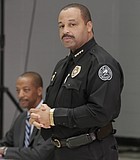 City & County
Despite what top brass of the Jackson Police Department describe as a hectic night of arrests, statistics show a steady decrease in major crimes.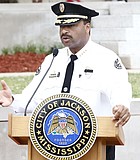 City & County
Jackson Police Chief Lee Vance wants more money—not necessarily just for more cops, gear, or squad cars, but for schools.
Crime
Sentencing has been indefinitely delayed for a Carthage man who pleaded guilty to bribing former Corrections Commissioner Christopher Epps.
Crime
A 25-year-old woman accused of driving her car into a crowd of spectators at the Oklahoma State University homecoming parade is scheduled to appear in court Monday, two days after ...
Crime
A fraternity says it has kicked out a member and four pledges after some were accused of assaulting a member of another University of Mississippi fraternity.
Justice
Three people sued the city of Biloxi on Wednesday, saying police unconstitutionally jailed them for their inability to pay court fines.
Editorial
Although the state of Mississippi's criminal-justice system always seems to be in the news, lately there's been a flurry of bad press for the state's jails and prison system.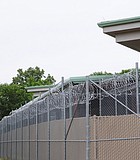 Justice
Michael Davis had two choices: Write a check to the City of Jackson for $19,403.81 for fines and court costs or spend 335 days at the Raymond Detention Center.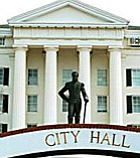 City & County
Equal Justice Under Law, a public-interest law firm in Washington, D.C., and the MacArthur Justice Center at the University of Mississippi School of Law, says the City of Jackson is ...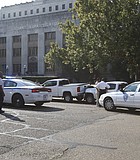 City & County
A suspected domestic-violence situation prompted a high-speed police chased that ended with a six-car collision in downtown Jackson today.
Civil Rights
The notion of being seen and not heard has put our young people in a position that leaves them far behind, swimming beneath deep waves meant to contain, not to ...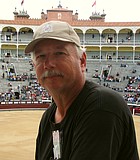 Crime
Sadly, I feel physically safer in France, with its baguette-eating, cigarette-smoking, non-church-going, slightly rude and less social population than with gun-toting, Bible-thumping Americans.
Crime
A bipartisan group of senators unveiled legislation on Thursday that would overhaul the nation's criminal justice system, allowing some nonviolent drug offenders to get reduced prison sentences and giving judges ...
Crime
A former Jackson police officer faces federal charges of stealing money from undercover agents that he had been told were drug dealers.
Previous Next