Crime
In a scathing critique of the Defense Department's efforts to curb sexual assaults, a U.S. senator warned Monday that the true scope of sex-related violence in the military communities is ...
Crime
Federal agents searched an apartment in Phoenix in an investigation into a shooting outside a suburban Dallas venue hosting a provocative contest for Prophet Muhammad cartoons, the FBI confirmed Monday.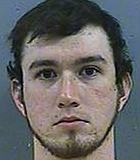 Crime
Sentencing for the last pair of co-conspirators in one of the nation's largest ever hate-crime investigations is now under way in federal court in Jackson.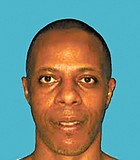 Justice
Willie Jerome Manning has been on death row for more than two decades, facing the possibility of execution for two sets of murders that occurred about one month apart.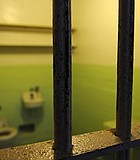 Justice
Walnut Grove has cleaned up its act. That's the message from top officials with the beleaguered privately operated prison and the Mississippi Department of Corrections. It's also the reason the ...
Justice
Prosecutors will dismiss capital murder charges against Willie Jerome Manning, 46, for the deaths of two Starkville women in 1993 as Manning continues fighting his conviction in a separate case.
City & County
Assistant Hinds County Public Defender Alison Kelly says Judge Jeff Weill's charges are "extreme."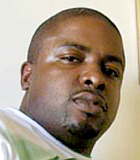 Justice
At the same time the State of Mississippi continues fighting the release of details about where it gets drugs used in executions, Mississippi taxpayers will have to compensate people wrongfully ...
Justice
Two Mississippi prisoners condemned to death are challenging the legality of the state's lethal injection procedures.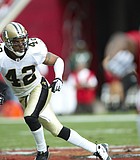 Crime
Darren Sharper's rampage of druggings and rapes could have been prevented, according to a two-month investigation by ProPublica and The New Orleans Advocate based on police records in five states, ...
Justice
Former Adams County Youth Court Judge John N. Hudson is assisting juvenile courts across Mississippi with abused, neglected and delinquent children.
City & County
Two young white women, part of a group who repeatedly searched Mississippi's capital city for black people to attack, are scheduled to be sentenced Thursday.
Crime
The white South Carolina police officer charged with murder for shooting an unarmed black man in the back was allowed to stay on the force despite a 2013 complaint that ...
Crime
Lawyers hired by the family of a black man who was found hanging in Mississippi said Wednesday that they are hiring independent experts, including a high-profile forensic pathologist, to conduct ...
Crime
Dramatic video that shows a white South Carolina police officer shooting a fleeing black man after a traffic stop has led authorities to file a murder charge against the officer ...
Previous Next