Crime
A former Mississippi lawmaker is asking to withdraw his guilty plea in a long-running prison corruption case.
Civil Rights
Criminal-justice reforms are not only necessary for cost savings to the state but also a necessity to work toward a more equitable justice system.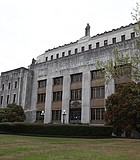 Crime
Judges in Mississippi can assign non-violent offenders, usually those who commit petty crimes while under the influence of drugs or who are arrested for possession of illegal drugs. The two- ...
City & County
Crime will not go away if we build gates or walls. It will only fester on the other side until we all start doing our part to actually prevent it.
Crime
A former Greenville teacher has been indicted on a misdemeanor charge of abusing a vulnerable person.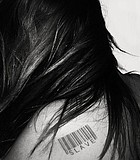 Crime
A Shared Hope International study of states' child human-trafficking laws gives Mississippi a "B" grade for its state laws.
Crime
COLUMBIA, S.C. (AP) — The white man charged in the shooting deaths of nine black parishioners at a South Carolina church last year is competent to stand trial, a federal ...
Crime
Three men are being held without bond, charged in a plot to murder a businessman who serves on Mississippi's college board.
Crime
The man who seven years ago ambushed and fatally shot one of the few U.S. doctors performing late-term abortions was given a more lenient sentence Wednesday of at least 25 ...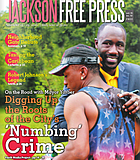 City & County
Tony Tarzel Yarber, 16, waved at his best friend, Lakenya Bolden, as he drove past him in Jackson's Subdivision 2 on Aug. 4, 1994. Bolden was driving into the "Sub" ...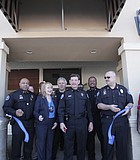 City & County
If you ask some Jackson Police Department officers, the best part about moving to a new location was that now they don't have to take the stairs every day.
Crime
Mississippi's former corrections commissioner is asking a federal judge to reconsider the decision to jail him.
Crime
If you weren't engaged in the great American democratic process before Nov. 8, we ask that you get engaged now.
City & County
Jackson has passed the number of homicides for last year, just as the police department's count of uniformed officers drops below 400.
Crime
Violence can sow seeds of fear in a community, but scientifically speaking, it literally leaves trauma in its wake. The psychological damage of witnessing violence can lead to more severe ...
Previous Next