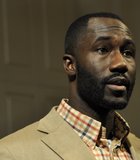 City & County
Less than 24 hours after the shooting death of 15-year-old Wingfield High School student Destinee Ford, Ward 6 Councilman Tony Yarber got behind a podium at City Hall to announce ...
City & County
It's not clear who shot and wounded a U.S. Marshals task force agent during the search for a murder suspect in Jackson on Tuesday or if the man charged in ...
Crime
The man charged with killing a Transportation Security Administration officer and wounding two other agents and a civilian during a shooting rampage at Los Angeles International Airport made his first ...
Business
Jury selection began Monday for the Justice Department's case against a former BP drilling engineer charged with deleting text messages and voicemails about the company's response to its massive 2010 ...
Business
The Mississippi Supreme Court has upheld an order from the secretary of state's office that alleges a Pearl securities firm operated illegally.
Crime
A Mississippi man charged with sending poison-laced letters to President Barack Obama and other officials has been charged with trying for a second time to frame the man first arrested ...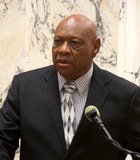 City & County
At a forum in Jackson last week, more than 100 people descended on the Mississippi Capitol to combat what organizers called the "recent onslaught of crime in Jackson."
Crime
Former Vicksburg Mayor Paul Winfield has been sentenced to just over two years in prison for seeking a $10,000 bribe in exchange for a city contract.
Crime
George Zimmerman has been released from jail hours after his first court appearance on domestic violence-related charges.
Crime
George Zimmerman's girlfriend said he tried to choke her about a week ago during an altercation that wasn't initially reported to police, a prosecutor told a judge Tuesday during his ...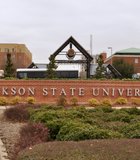 City & County
Over the weekend, 27 students from Brazil withdrew from Jackson State University following three incidents dating back to the summer in which the students were victims of crime.
Crime
George Zimmerman's arrest following a domestic dispute with his girlfriend marks the latest in a series of brushes with the law he has had since his acquittal in a murder ...
Justice
The U.S. Department of Housing and Urban Development has upheld its ruling that the Mississippi did too little to recruit low-income people for Hurricane Katrina recovery work at the Port ...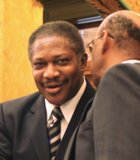 City & County
Hours after state Sen. John Horhn hosted a forum to fight what he called the "recent onslaught of crime in Jackson," Horhn himself contributed to the city's crime problem by ...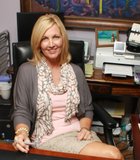 City & County
The therapeutic benefits of practicing yoga are well documented, but this coming weekend, the power of yoga will be on display in a different way.
Previous Next