Crime
In a change of course, Former Mississippi Corrections Commissioner Christopher Epps pleaded guilty Wednesday to two counts in a federal corruption case.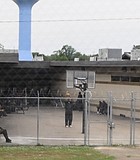 Crime
Willie Jerome Manning and Michelle Byrom were the last two people the state of Mississippi attempted to execute.
Crime
A judicial watchdog commission is asking the Mississippi Supreme Court to suspend a Madison County judge recently arrested for simple assault on a vulnerable person.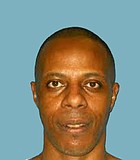 Justice
Willie Jerome Manning, one of the last people the state of Mississippi attempted to execute, will get a new trial, the Mississippi Supreme Court ordered on Feb. 12.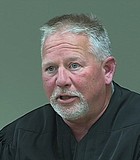 City & County
Madison County Justice Court Judge Bill Weisenberger has been indicted and arrested for allegedly assaulting a mentally disabled black man in Canton last year.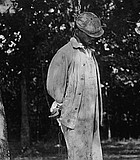 City & County
A chilling new report revealed this week reveals that racial terror lynching in the U.S. was much worse than previously believed.
Crime
It really doesn't come as a big surprise that an effort is now under way to scale back last year's package of sweeping criminal-justice reform bills.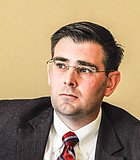 Crime
In March 2014, in an uncommon show of unity, the state's three top Republican leaders celebrated the passage of game-changing legislation.
Civil Rights
Three people were sentenced to federal prison Tuesday, following a hate crimes investigation stemming from the death of a black man who was beaten and run over by a truck ...
Civil Rights
U.S. District Judge Carlton Reeves is scheduled to sentence Deryl Paul Dedmon, John Aaron Rice and Dylan Wade Butler on Tuesday.
City & County
On Oct. 18, 2014, a teenage boy was booked into the Henley-Young Juvenile Justice Center. The boy has bipolar disorder and schizophrenia, and the facility's medical staff did not believe ...
City & County
I always want to imagine what it would be like if Jackson had superheroes. It's got the right atmosphere for a comic book world—varied types of architecture, slums, an overwhelming ...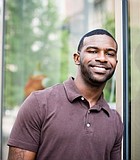 City & County
I don't like the term "black-on-black crime." Crime is crime, and it happens in all communities, some more than others. The difference is in how we organize as a community ...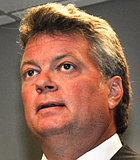 Justice
Every person who is acquitted by a jury was indicted by a grand jury. Let that sink in, Dennis Sweet III, a prominent Jackson attorney, told an audience recently when ...
City & County
Willa Womack, the Battlefield Park president, told the Jackson Free Press that she believes it's unfair that their neighborhood is painted negatively when violence occurs anywhere in west Jackson, particularly ...
Previous Next