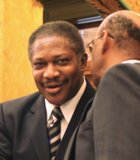 City & County
Hours after state Sen. John Horhn hosted a forum to fight what he called the "recent onslaught of crime in Jackson," Horhn himself contributed to the city's crime problem by ...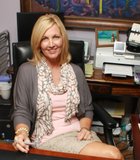 City & County
The therapeutic benefits of practicing yoga are well documented, but this coming weekend, the power of yoga will be on display in a different way.
Justice
The majority-black Greenwood Leflore Hospital Board is appealing an $82,000 award to a white attorney who argued he was a victim of discrimination.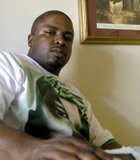 City & County
Lee Vance, an assistant police chief with the Jackson Police Department, participated in a roundtable discussion at the Mississippi Black Leadership Summit, under way at the Jackson Convention Center.
Crime
The former director of the Mississippi Department of Marine Resources, his son and two others have been indicted on federal corruption charges involving hundreds of thousands of dollars in public ...
City & County
A second suspect was arrested and charged in the abduction and killing of a Mississippi couple and their 7-year-old son, authorities said Thursday.
Crime
Among five individuals added this week to the FBI's list of most wanted cybercriminals is a former San Diego college student who developed an $89 program dubbed "Loverspy" and "Email ...
City & County
A man suspected in the slaying of three family members from Mississippi was charged Wednesday with arson and two counts of murder.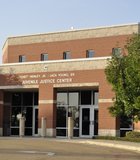 City & County
The Henley-Young Juvenile Justice Center will likely not be in full compliance with a 2012 court order to improve conditions at the facility by the time the order expires in ...
Justice
Mississippi leaders on Wednesday pledged bipartisan cooperation to make the state's criminal justice system more effective and less expensive.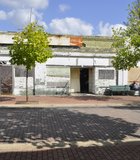 City & County
Hope for a compromise between the Jackson Redevelopment Authority and the latest Farish Street developer took a hit last week, when JRA filed a lawsuit against the Farish Street Group ...
Business
A federal judge says he intends to rule on Monday in a dispute between Mississippi's largest health insurer and Gov. Phil Bryant.
Justice
A grand jury indictment issued in 1999 in the JonBenet Ramsey investigation will be released Friday, and should shed more light on why prosecutors decided against pursuing charges against the ...
Justice
An attorney who was fired by the court-supervised administrator of BP's settlement with Gulf Coast businesses and residents is suing her former employer and the London-based oil giant.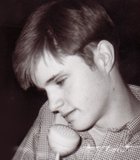 Justice
A recent incident at a performance of "The Laramie Project" at Ole Miss reignited nationwide discussion of LGBTQ issues.