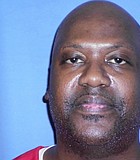 Crime
The Mississippi Supreme Court is sending the case of a man tried six times for murder back to a local court after the U.S. Supreme Court found racial bias in ...
Crime
A judge on Tuesday acquitted a Mississippi lawmaker of a domestic violence charge in which he was accused of punching his wife in the face because she didn't undress quickly ...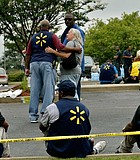 Crime
A man accused of killing two people at a Mississippi Walmart and then setting part of it on fire is fighting extradition to the county where it happened.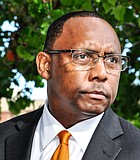 Crime
Four Louisiana men say they'll plead guilty to charges that they tried to bribe a Mississippi sheriff with $2,000 in casino chips, seeking lucrative jail contracts.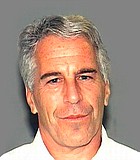 Crime
The apparent suicide of Jeffrey Epstein has brought new scrutiny to a federal jail in New York that, despite chronic understaffing, houses some of the highest-security inmates in the country.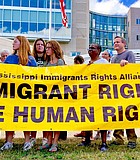 Crime
Under the Trump administration, CoreCivic has a new mission at the Adams County Correctional Center: to house asylum seekers who are in the custody of the U.S. Immigration Customs Enforcement ...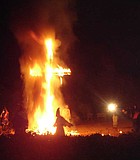 Crime
A white man has admitted in federal court that he burned a wooden cross in an effort to frighten black families in a small Mississippi town.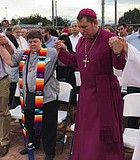 Crime
About 20 minutes before the shooting started at an El Paso Walmart, a rambling screed was posted to an online message board saying the massacre was in response to an ...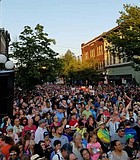 Crime
As authorities in Ohio try to pin down a motive for the weekend's second U.S. mass shooting and dig into the slain shooter's life, what they find might also help ...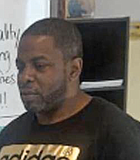 City & County
The late Cedric Willis is the honoree of a youth-crime forum tonight in Jackson where participants will brainstorm both causes and solutions of violence in the capital city.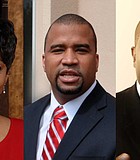 Crime
The national trend of reforming the criminal-justice system, even from inside prosecutors' offices, emerged dramatically in Hinds County during the current campaigns for the next district attorney, who will be ...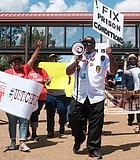 Crime
Behind the granite back of a high-perched Confederate soldier and a Mississippi state flag, a multi-racial crowd sang freedom songs as mothers held signs, pleading for help for their incarcerated ...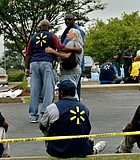 Crime
A gunman described as a disgruntled Walmart employee fatally shot two co-workers and wounded a police officer before he was shot and arrested Tuesday at a Walmart store in northern ...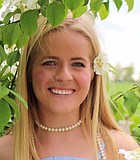 Crime
Authorities say University of Mississippi student Alexandria "Ally" Kostial was recorded on surveillance video leaving a bar alone hours before she was found shot to death.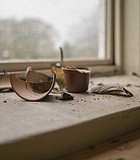 City & County
West Jackson has seen several home invasions in the past few weeks, including the assault of a 95-year-old woman. Residents want solutions and for the police to take the threat ...