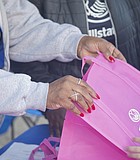 Biz Roundup
Jackson Allstate agency owner Steven James recently joined with financial specialists and volunteers in the Jackson metro to obtain a $103,000 Allstate Foundation Helping Hands grant to benefit breast cancer ...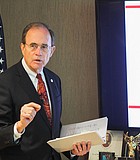 Business
Mississippi's businesses are ready to expand but most cannot because they cannot find educated employees to help make it happen, a new survey of 1,800 business owners in the state ...
Biz Roundup
New Year's Eve is this weekend. Here's a sampling of this year's local events ahead of tomorrow's issue to help you prepare for the big night.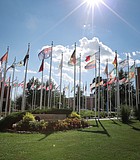 Biz Roundup
This week, Jackson State University Department of Communications and Marketing team members Charles A. Smith and Kentrice Rush received the Libris Iconic Images Award from the photography website Photoshelter.
Business
The City of Jackson's Winter Wonderland ice-skating rink will begin Dec. 22, 2017, through Jan. 4, 2018, in the parking lot of Smith-Wills Stadium.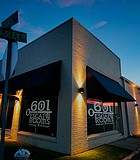 Biz Roundup
Britny and Trey Hester, owners of 601 Escape Rooms, held a ribbon cutting for their business on Monday, Dec. 11. The business first opened in August.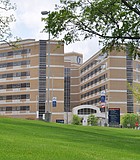 Business
The University of Mississippi Medical Center is agreeing to work more closely with another hospital.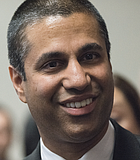 National
"Net neutrality" regulations, designed to prevent internet service providers like Verizon, AT&T, Comcast and Charter from favoring some sites and apps over others, are on the chopping block.
Biz Roundup
Table 100 recently named Payton Warren, who once served as chef de cuisine under previous Executive Chef Mike Romhild, as the restaurant's new executive chef.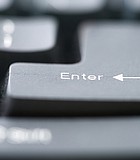 Politics
Media literacy is a necessary step in bridging the technological gap, especially the question of adoption, and a partnership with Gallardo and his team may go a long way in ...
Biz Roundup
The Mississippi Museum of Art launched a new initiative called the Center for Art & Public Exchange on Thursday, Nov. 30.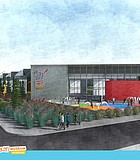 Biz Roundup
The Mississippi Children's Museum announced plans to construct a satellite location in Meridian on Nov. 7 at the Mississippi State University Riley Center.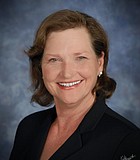 Business
This past week, House and Senate action on tax reform added fuel to an already seemingly out-of-control fire.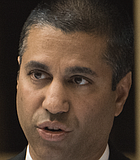 Business
Federal Communications Commission Chairman Ajit Pai on Tuesday followed through on his pledge to repeal 2015 regulations designed to ensure that internet service providers treat all online content and apps ...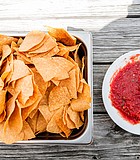 Biz Roundup
Jaco's Tacos in Jackson, which posted on its Facebook page that it would be closed for remodeling on Oct. 2, has closed permanently.