Best of Jackson
Last year was a breakout time for Best Hip-Hop Artist winner SilaS, an unabashed anime fan.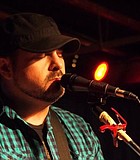 Music
When singer-songwriter Jason Turner went into Malaco Recording Studios to record his seventh full-length album, "Reset," he knew that he wanted something different, from the mindset behind the project to ...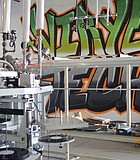 Music
Vinyl is back. At least, that's been the experience for Jackson singer-songwriter Jason Daniels, frontman of the Jason Daniels Band.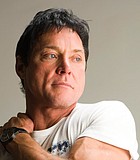 City & County
Jacksonians trying to tune into local FM radio station WLEZ last week may have been surprised to hear silence instead of their favorite American standards and jazz tracks.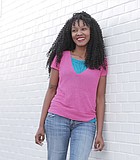 Music
Ever since Aretha Henry started recording music in 2008, she says her songwriting has leaned toward being a bit moody. "(It's) sometimes feathery with a little edge, sometimes sweet and ...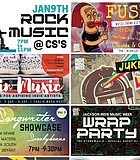 Music
The second annual Jackson Indie Music Week is approaching fast, with many concerts, showcases, panel discussions, and other activities that highlight music from around the state, the region and the ...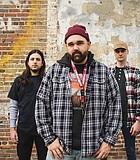 Music
If hearing that The Advocate is back together brings a tinge of nostalgia, you're probably a reformed Jackson metal head.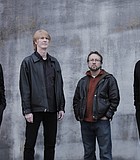 Music
When The Vamps performed at Duling Hall in December 2015, attendees kept telling the musicians how thrilled they were that the band was playing a reunion show. Of course, the ...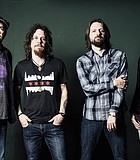 Music
"We're different from everyone else." That is what Jeff Massey, the lead singer and guitarist of The Steepwater Band, will tell you if you ask him to describe the Chicago-based ...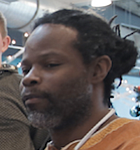 Art
Jerry Jenkins wouldn't call himself a percussionist. The owner of Jackson-based Hasan Drums does play West African drums, including the djembe, and other instruments such as the 21-stringed kora, but ...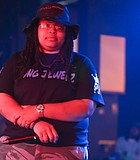 Music
Although Jackson-based hip-hop artist Jewelee Wilson has only performed publicly as Yung Jewelz for about a year, entertaining audiences at venues such as Offbeat, Doc 36 Skatepark and Soul Wired ...
Cover
Over the years, I've done plenty of interviews with local Jackson acts and nationally known recording artists, and I've been surprised at how many of the same topics of conversation ...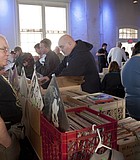 Music
When Jay Ferchaud returned my call on a Friday in October, he was equal parts apologetic and ecstatic. Just before our scheduled interview, he learned that a store in Arkansas ...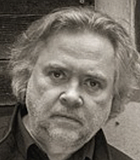 Music
Mississippi bluesman Robert Johnson may have only lived to be 27 years old, but his legacy has grown exponentially since his death in 1938, inspiring many generations of artists. Of ...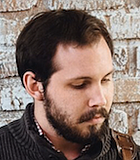 Music
Brennan White, known on stage as Codetta South, describes his debut album, "A Few Regrets," which he released independently on Nov. 11, as "a concept project meant to be enjoyed ...
Music Venues
Blogs
Blogs
Video