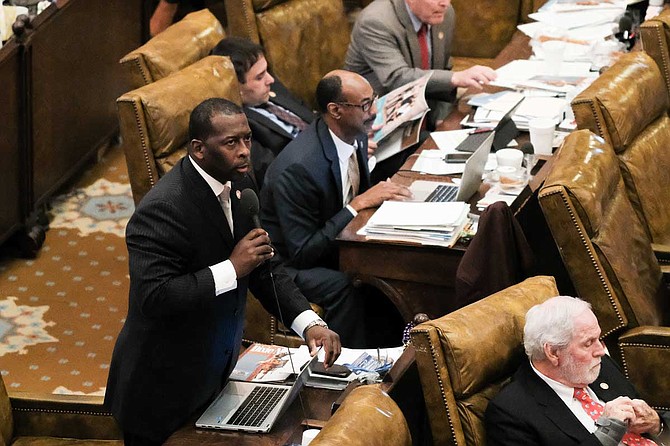 Rep. Chris Bell, D-Jackson, argued against a bill to shield the identity of police officers involved in shootings. It passed with an amendment to require the release of their names after six months, which would make Mississippi one of the least transparent in the nation on officers who shoot people.
Stories this photo appears in:
City & County
The public-transparency efforts of the City of Jackson in the last year may be for naught if legislation working through the Mississippi Legislature to protect identities of officers who shoot ...