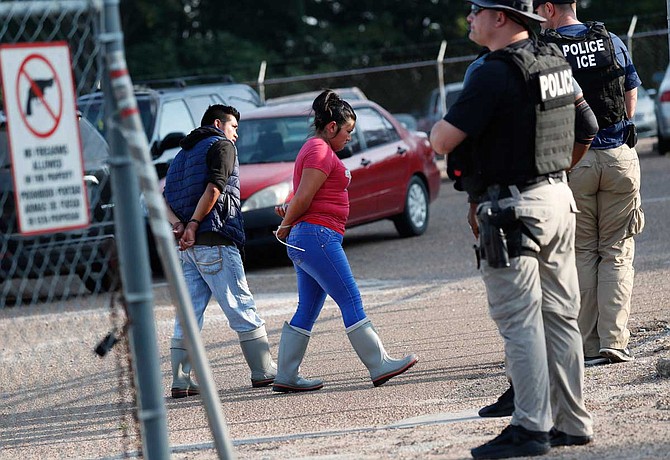 Two people are taken into custody at a Koch Foods Inc. plant in Morton, Miss., on Wednesday, Aug. 7, 2019. U.S. immigration officials raided several Mississippi food processing plants on Wednesday and signaled that the early-morning strikes were part of a large-scale operation targeting owners as well as employees. Photo by Rogelio V. Solis via AP
Stories this photo appears in: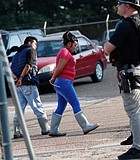 Immigration
Scott County Youth Court Prosecutor Constance Slaughter-Harvey watched Thursday morning as a few children reunited with and embraced parents whom, just a day before, they had been separated from after ...