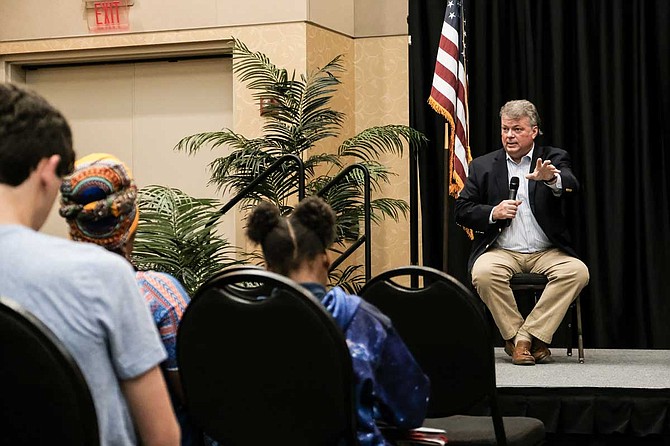 Mississippi Attorney General Jim Hood took questions from audience members at a town hall in Hattiesburg, Miss., on April 16, including from Anastassia Doctor, who asked him about old yearbook photos that showed members of his fraternity wearing blackface.
Stories this photo appears in: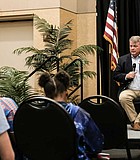 City & County
There's never a slow news week in Jackson, Miss., and last week was no exception. Here are the local stories JFP reporters brought you in case you missed them.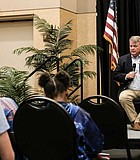 Civil Rights
A Hattiesburg woman confronted Mississippi Attorney General Jim Hood on Tuesday over yearbook photos from the 1980s that show members of his college fraternity wearing blackface.