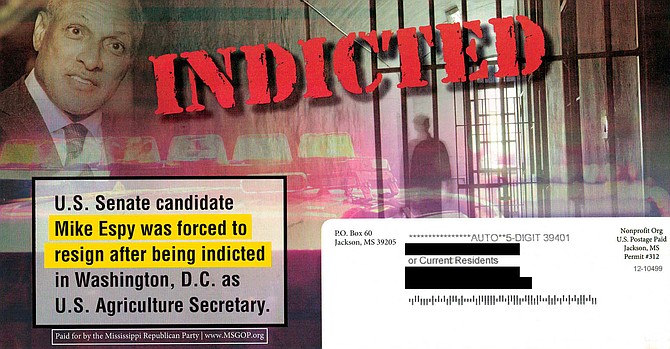 A photoshopped image shows a photo of Espy fading into images of police lights and prison bars, with the word "INDICTED" in all caps stamped across. A separate mailer describes Espy as "Too liberal for Mississippi, too corrupt for the Clintons."
Stories this photo appears in:
Editor's Note
Dear Mississippi Republican leaders: Like much of the recent 40 years, your actions toward African Americans in our state in the last 10 days have been atrocious.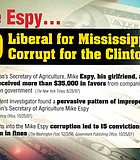 Politics
A series of campaign mailers the Mississippi Republican Party sent out around the state this week misleadingly paint Democratic U.S. Senate candidate Mike Espy as a "corrupt" criminal for charges ...